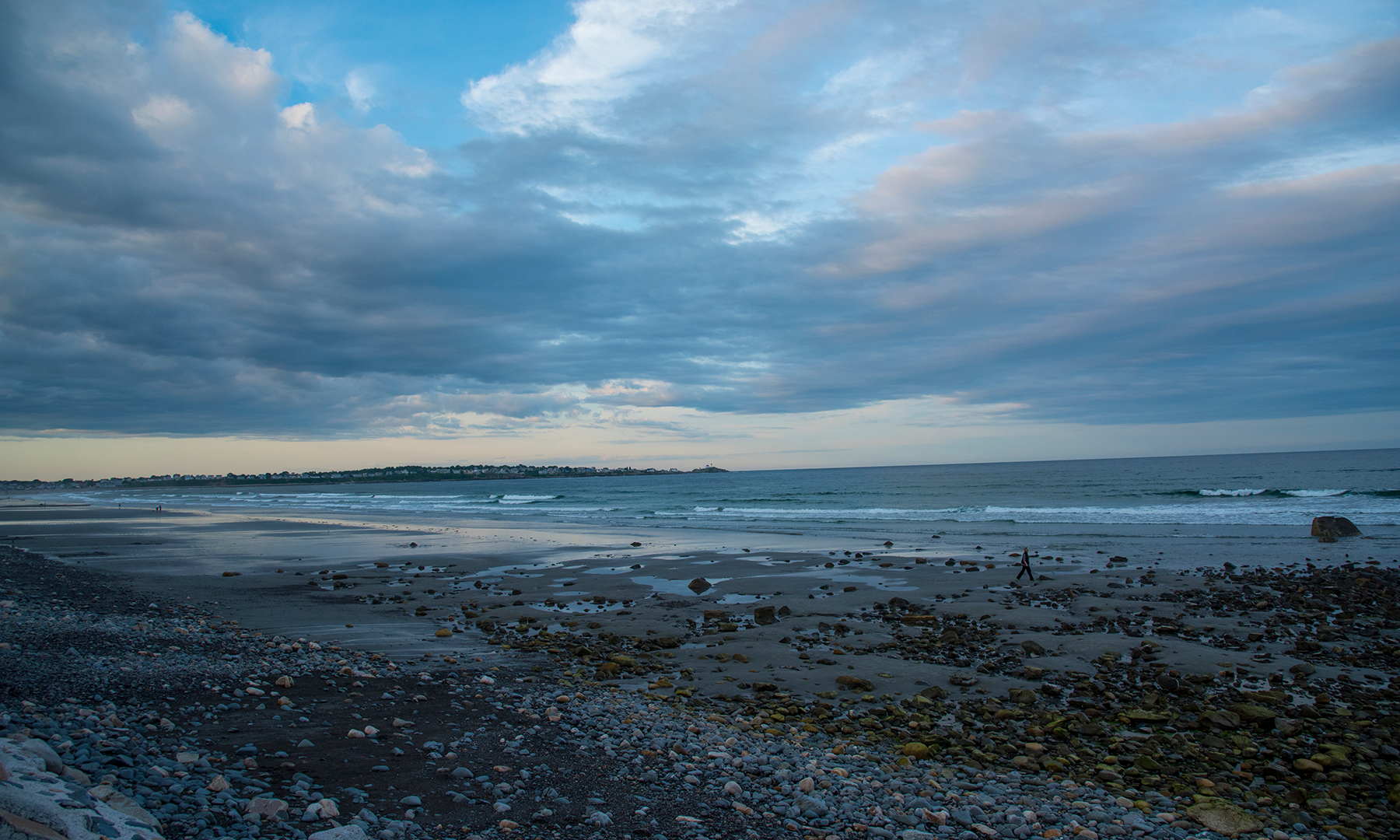 Ocean Conservancy began 2017 in uncharted waters with the new Trump administration. Since then, we've learned that very little from previous administrations applies to how this one approaches the issues we care about—our ocean health, coastal communities and a thriving blue economy.
We knew we would be on the defense. We knew we would have to play smart offense. As we found our footing, we held strong to our deep-held belief that our mission to protect our ocean and coastal communities is about people and the planet, not politics.
To take a page out of the U.S. presidential playbook, perhaps we should take stock and ask how we find the state of our ocean, one year into the Trump administration?
To be honest, it's been a challenging year. The administration has made numerous announcements and decisions that have the potential to impact coastal communities and residents, ocean habitat and wildlife.
Here are four key questions we should all be asking ourselves and our elected officials:
Why, with all that we know about our ocean and the way it is impacted by climate change, would the Trump administration pull out of the Paris Climate Agreement? Scientists trace warming waters, ocean acidification and the increasing risk of hurricanes like what we experienced this past fall in the Gulf and Southeast with Irma, Jose and Katia, to climate change and its increasingly unpredictable impacts on our ocean.
What makes the administration think that it is a good idea to propose bone-deep cuts to the budget for the National Oceanic and Atmospheric Administration (NOAA)? NOAA helps keep our beaches clean and our seafood safe. NOAA provides weather information, warnings for hurricanes and tsunamis and manages our fisheries that provide over $214 billion every year to the American economy. It conducts ground-breaking research, sometimes in partnership with special forces' veterans and helps marine mammals like whales and dolphins when they're stranded and in trouble.  It is impossible to imagine a world without a fully functioning, fully funded NOAA.
Given what we know about the risks of offshore oil and gas development, why would the administration decide to open up virtually every square mile of our coastal waters to oil companies that have demonstrated, time and again, that oil and water—and ice—simply do not mix? The United States relies on a thriving ocean that supports an economic engine worth $359 billion. Not only does offshore oil and gas development risk our ocean and coastal economies, but more Americans are opposed to expanding offshore drilling than for it.
Americans overwhelmingly support public lands and oceans. Why then, would the administration, under two separate executive orders, target our ocean monuments and sanctuaries? Marine monuments provide critical habitat for whales, sharks, seabirds and other at-risk wildlife.
All of these decisions, taken together, do not provide a positive outlook for our ocean in the Age of Trump. But the backlash against these dangerous decisions gives me hope.
When President Trump pulled out of the Paris Climate Accord, California led the charge for states that are committed to not only meet but even exceed the reduction targets set forth in the agreement. Today, more than 14 states have said they're on track to meet the Paris Climate Goals. And Washington, Oregon, California and British Columbia have organized the International Alliance to Combat Ocean Acidification, a collective of states, countries, tribes, shellfish industry representatives, scientists and conservation groups all working to take action to reduce the impact of acidification on coastal communities.
In response to Trump's damaging NOAA budget proposal, we saw Congress move to protect coastal communities and prioritize spending on programs that directly impact people's lives. This happened in part because organizations and community leaders from across America sent a strong message to Congress saying they vehemently opposed those cuts. Congress heard that outcry and both the House and Senate restored significant funding to NOAA.
And finally, up and down the coasts, Democrat and Republican governors and lawmakers—not to mention coastal residents and communities—are pushing back on the administration's reckless proposal to call open season on America's ocean. A record number of Americans are also voicing their support for our marine monuments and sanctuaries. We stand united in opposition to risking one of our greatest natural resources to benefit oil companies' bottom line. There is simply too much at stake to gamble with even a single beach, a single coastline and all that our ocean provides to the American people.
As we begin the second year under this administration, let us expect it will be difficult and at times, disheartening. But you can also expect Ocean Conservancy to rise to the challenge. Together with you, we will defend and protect our ocean, continue to seek common ground and always believe that we share more that unites us rather than divides us.