Coast Guard Proposals will Help Protect the Arctic from Increased Shipping Traffic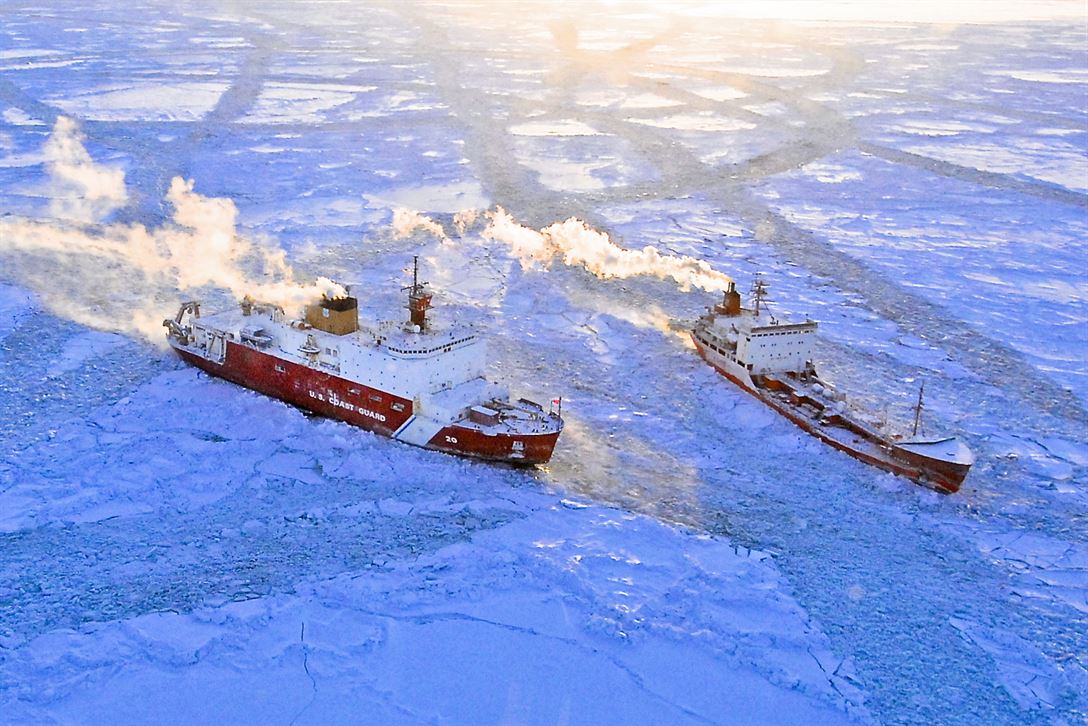 We have some good news to share! The U.S. Coast Guard has proposed two important measures for consideration at an upcoming meeting of the International Maritime Organization (a specialized UN body that governs global shipping). These measures will increase safety and reduce the risk of environmental harm from ship traffic in the northern Bering Sea and Bering Strait off the coast of Alaska.
First, the U.S. Coast Guard has joined with Russia to propose two-way vessel traffic routes through the narrow Bering Strait. Designation of these routes will help reduce accidents by encouraging vessels to travel in a corridor that's known to be free of navigational hazards, and by making vessel traffic patterns more predictable. The two-way routes provide mariners with efficient path of travel, minimize turns and junctions, maximize distance from shore, and avoid important subsistence and ecological areas.
Second, the U.S. Coast Guard has proposed designation of three "areas to be avoided" (ATBAs) in the northern Bering Sea. ATBAs do just what their name implies: they warn vessels to steer clear of certain areas that are dangerous, environmentally sensitive, or otherwise merit special protection. In this case, the proposed ATBAs would keep ships away from islands in the northern Bering Sea. This will not only help to prevent groundings, it will also protect the abundant marine life that congregates near the islands and prevent conflict between large vessels and indigenous hunters in small craft.
The northern Bering Sea region is central to the subsistence way of life and food security of many indigenous residents of Western Alaska. These waters provide habitat for an astonishing abundance of fish, birds and marine mammals. For example, almost the entire western Arctic population of bowhead whales and Pacific walruses migrate through the Bering Strait every year.
As Arctic sea ice melts, this part of the world is experiencing increasing levels of vessel traffic. If not properly managed, this growth in traffic will increase the threat of a major oil spill in these spectacular waters. Fortunately, the Coast Guard's proposed measures—the two-way routes and ATBAs—will increase vessel safety, reduce risk, and promote the health of the Bering Strait region ecosystem and the people who are part of that ecosystem.
This is by no means the end of the process; it will take additional time and effort before the International Maritime Organization adopts the two-way routes and ATBAs. But it is a big step in the right direction, and Coast Guard officials deserve our thanks for their work in advancing these proposals. Will you join Ocean Conservancy in letting the Coast Guard officials know you appreciate their efforts?