The Heart of a Global Movement: International Coastal Cleanup Coordinators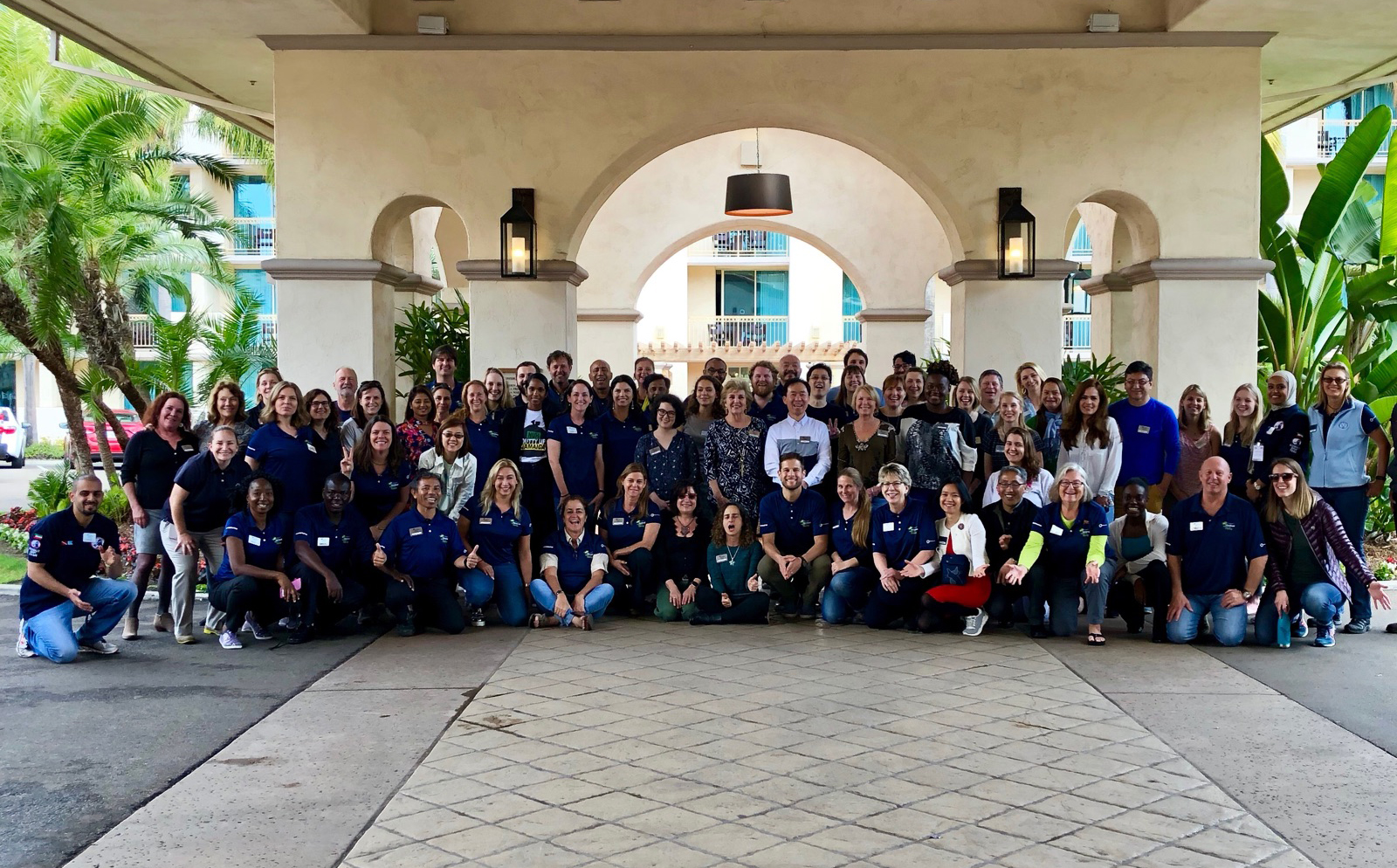 It's not every day (or even every year) that marine debris experts from all around the world are together in one place. So when the 6th International Marine Debris Conference was scheduled to make landfall March 12-16, 2018 in San Diego, CA, the Trash Free Seas team knew we had to take advantage of this unique opportunity to meet with our global network of International Coastal Cleanup Coordinators. Before joining Ocean Conservancy, I was stumped by the International Coastal Cleanup (ICC), now entering its 33rd year. How is it possible that every year, on the same day, hundreds of thousands of volunteers gather on thousands of beaches and waterways around the world for one single, common objective—prevent marine debris from entering the ocean? Now, as a member of the Trash Free Seas team, I know that at the heart of this extraordinary effort is one common denominator: an amazing global network of Coordinators.
So this past weekend, on the eve of the 6IMDC, Ocean Conservancy convened the Global ICC Coordinator Symposium. Partners from Nigeria, South Africa, Indonesia, China, Vietnam, Chile, Ecuador, Portugal, Norway, Canada, Australia, Kuwait and beyond enthusiastically started their Saturday morning by talking about their unique experiences as marine debris leaders in their respective countries. As they settled (jet lagged) into the room and poured themselves a first cup of coffee, they began sharing advice, contemplating obstacles, and handing out posters and (of course) reusable straws. Nick Mallos, Director of Trash Free Seas, kicked off the event by introducing some of the most veteran coordinators, several of whom have been leading Cleanups for more than two decades.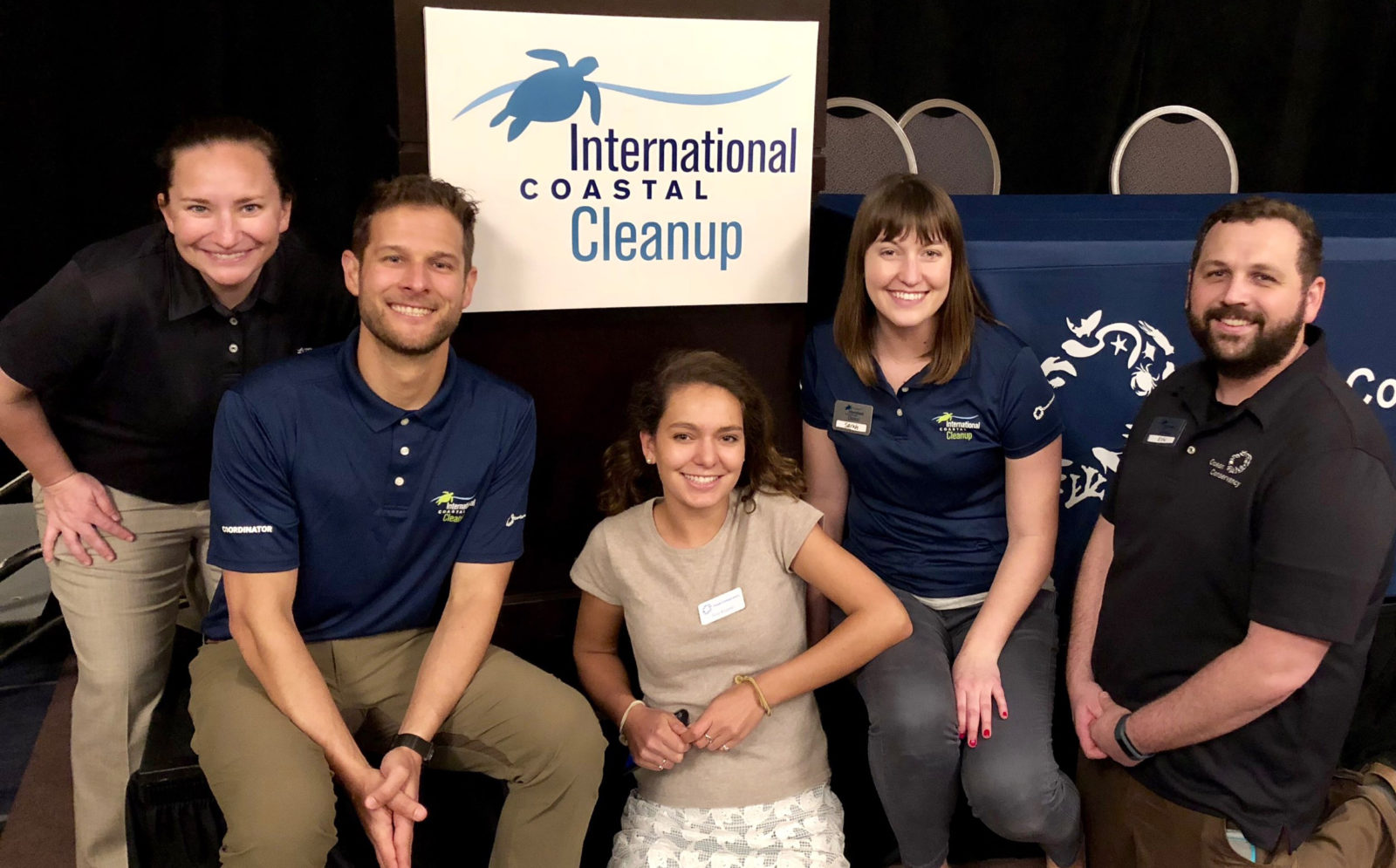 Over the course of two days, attendees heard from Alejandra Lopez de Roman, who spoke about the history of her work, but also candidly described the devastation following the 2017 earthquake in her home country of Mexico. Because of the extraordinary Coordinator network, Lopez de Roman explained how she was able to leverage resources to provide provisions to survivors and begin cleaning up areas of wreckage.
Christina Shaw of the Vanuatu Environmental Science Society highlighted the pivotal role of International Coastal Cleanup data in the government of Vanuatu's recent plastics policy, which has banned the manufacturing of plastic bags throughout the island nation. Eben Schwartz of the California Coastal Commission chronicled California's history with the plastic bag and how implementing such a policy was so different, but equally critical, from the experience that Christina described. And Heidi Taylor of Australian NGO Tangaroa Blue explained her extremely precise data collection, with projects leading to government action on illegal fishing in the Great Barrier Reef.
Sade Deane of the Caribbean Environmental Youth Network spoke of the importance of youth engagement. Rather than volunteers, she calls her cleanup attendees "Citizen Scientists." This designation empowers the students and leads to more precise data results at cleanups.
The network also discussed the rising importance of modern technology in cleanups, and more specifically, Ocean Conservancy's data collection application, CleanSwell. CleanSwell and TIDES allow anyone, anywhere to contribute to and/or utilize ICC data. Coordinators shared their in-the-field experiences with data collection via Clean Swell, providing critical feedback that will help Ocean Conservancy further enhance and evolve ICC data collection.
The meeting was a truly inspiring way to kick-off 6IMDC. (Stay tuned for a recap of that next week.) And now we're even more excited for the 2018 International Coastal Cleanup this fall. We hope you'll join the movement for trash-free seas and find a cleanup coordinator near you.