New Friends and Old: FisherPoets 2018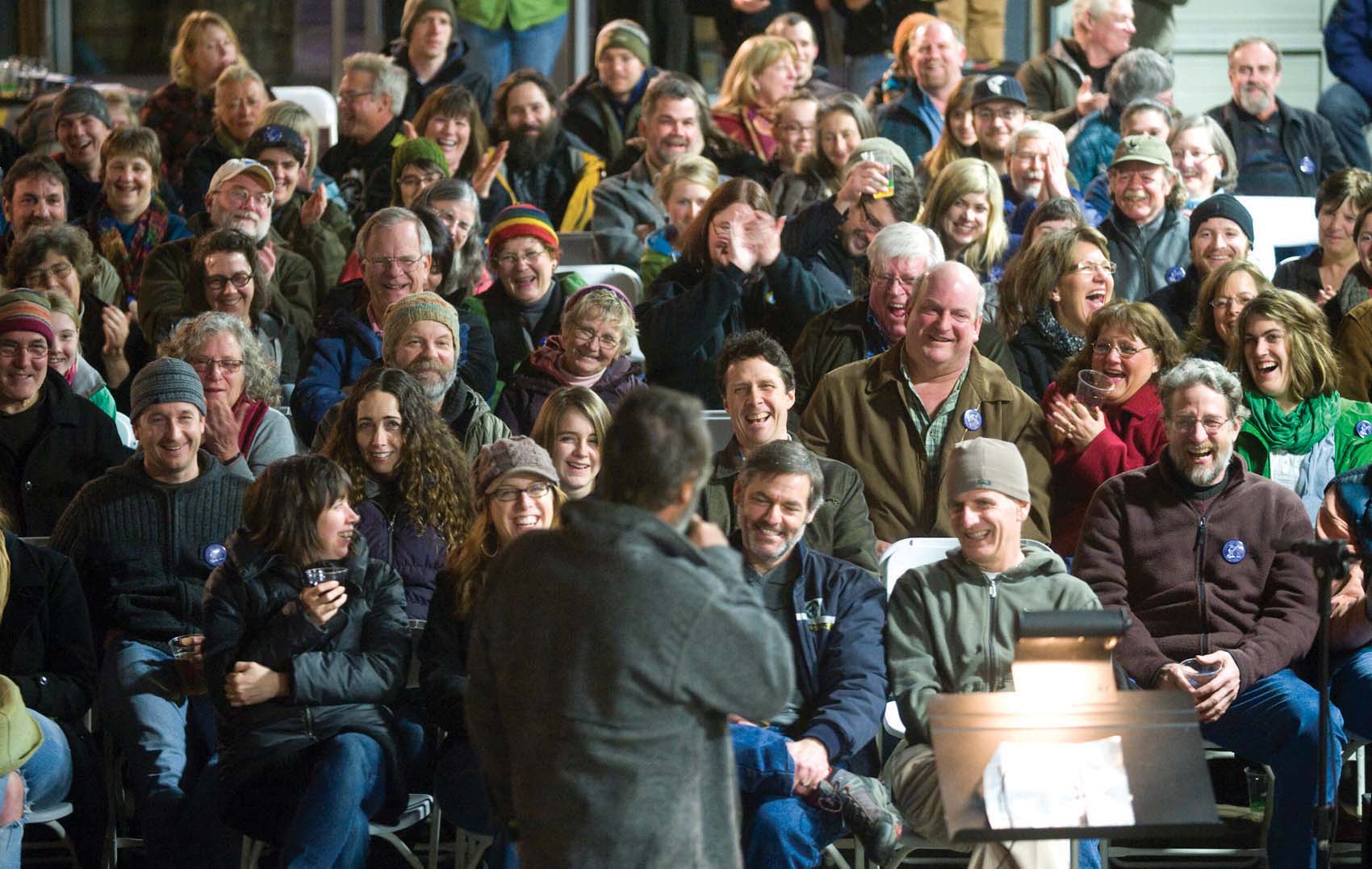 America's fishermen are known across the country for their long and proud history of strong community ties. Nowhere is that tradition more striking than at the annual Fisherpoets gathering: a weekend of fishing-related music, storytelling, writing, visual media and poetry celebrating the fishing lifestyle.
For the last 20 years, fishermen and their communities from coast to coast have gathered in Astoria, Oregon to participate in FisherPoets and share the beauty and hardship of their experience through art. I was thrilled and honored to participate in this special event—for the fishing community, FisherPoets is a rare opportunity for people to come together unencumbered by openings, closings and the work that needs to get done. While most poets are from Alaska, Washington and Oregon, fisherman from as far as Martha's Vineyard, Massachusetts attended.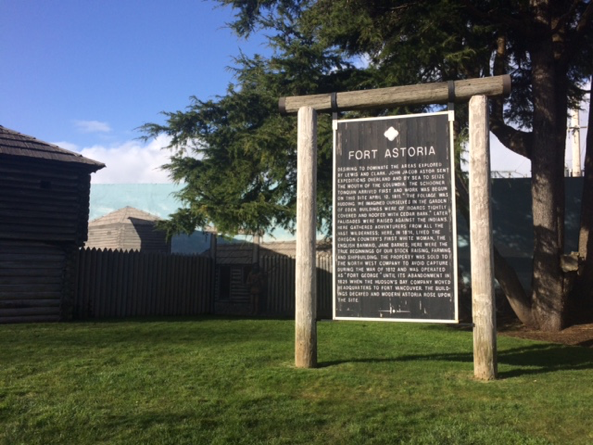 The sun came out for a few minutes.
Fort Astoria sits in town, just a few blocks up the hill from downtown.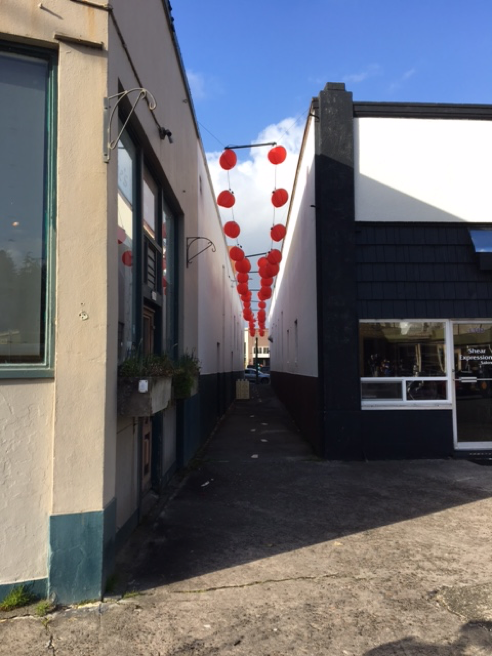 Downtown Astoria is a blend of working waterfront, Portland hipster overflow, and the Goonies.
You can still get a pack of reds with your pour-over coffee here.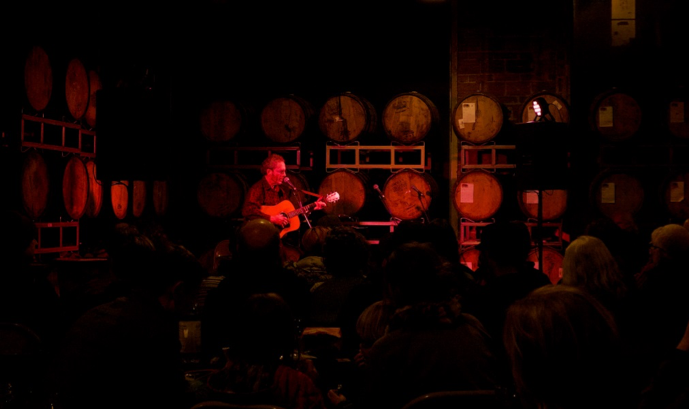 Bob Gudmundson from Bellingham, Washington performs among beer aging in whiskey barrels, a house specialty at Ford George Brewery.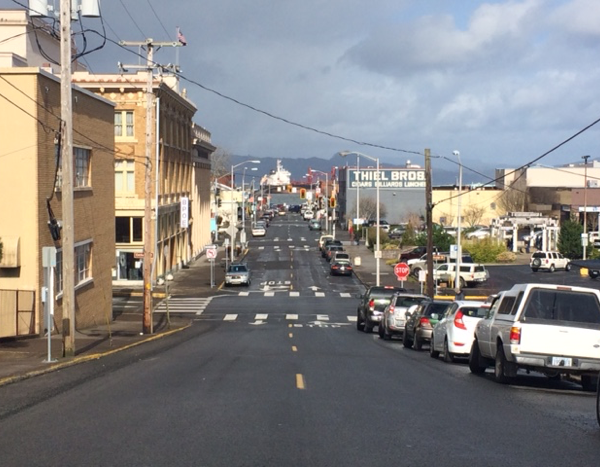 A container ship anchored outside of downtown Astoria, Oregon.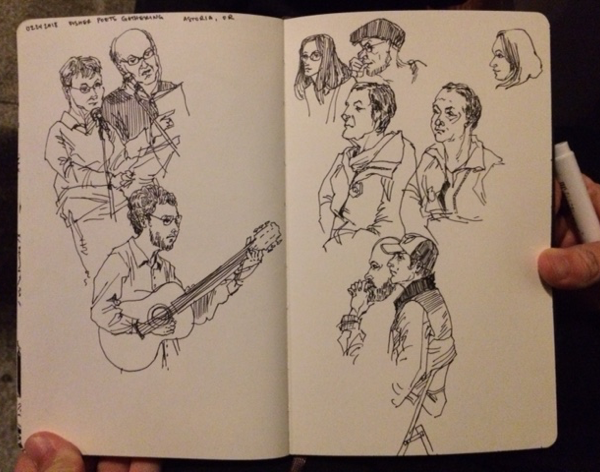 FisherPoets performers and patrons at the Fort George Lovell Showroom sketched by professional illustrator Daisy Dudley (follow her on Instagram) of Portland, Oregon.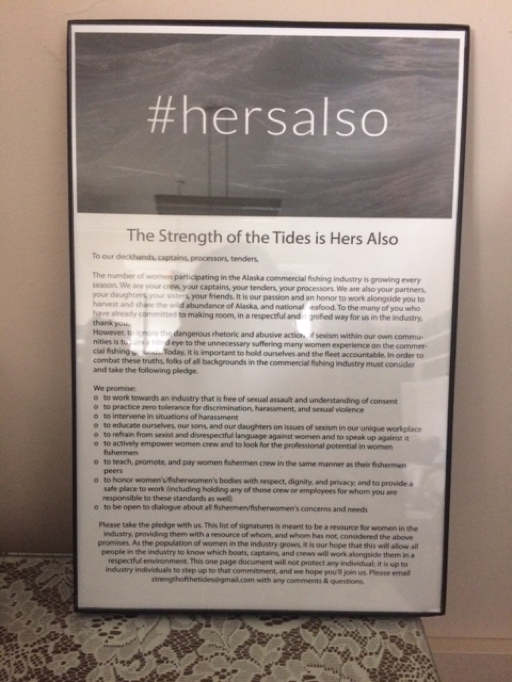 Women are an integral part of fishing, both as fisherman and as part of the larger community.
This is especially so in Bristol Bay, Alaska, one of the few fisheries nationally where women make up a significant portion of those fishing. #hersalso is a call to ensure that fishing is safe and available to anyone fearless enough to pursue it.
Check out founder Elma Burnham's excellent article in National Fisherman.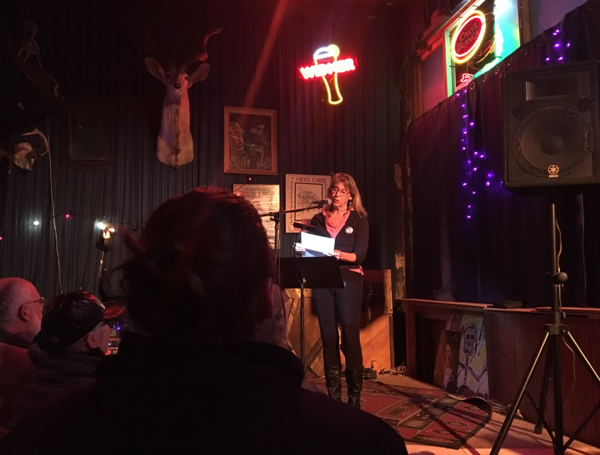 Holly Hughes performs at the Voodoo Room. Holly is the author of Sailing by Ravens, a collection of poems about fishing, the ocean, and life in Alaska. At the Voodoo, she read her poem based on the true story of a cow that fell from the sky and sunk a Japanese fishing boat.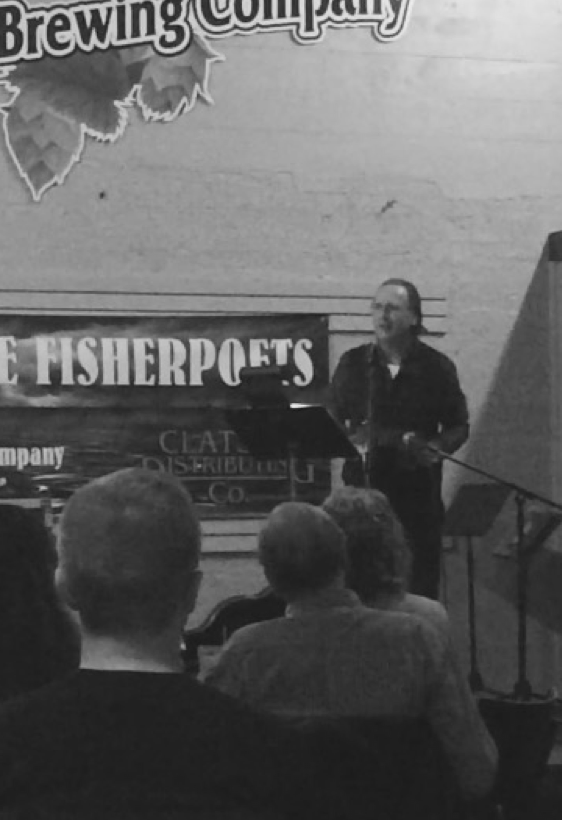 Mark Alan Lovewell, from Martha's Vineyard, Massachusetts, sings sea shanties at the Wet Dog Café.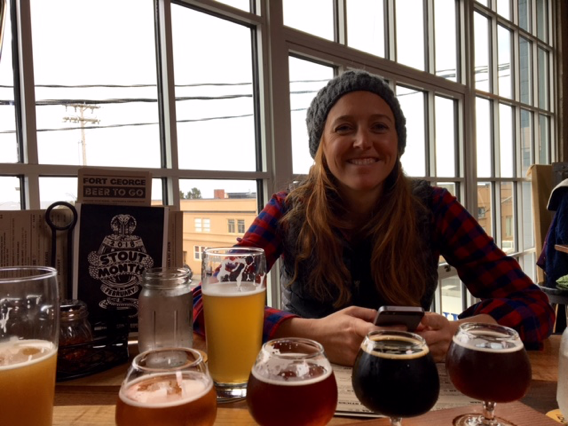 The author caught red-handed checking the surf back home between sets.