Exxon Valdez: 29 Years Later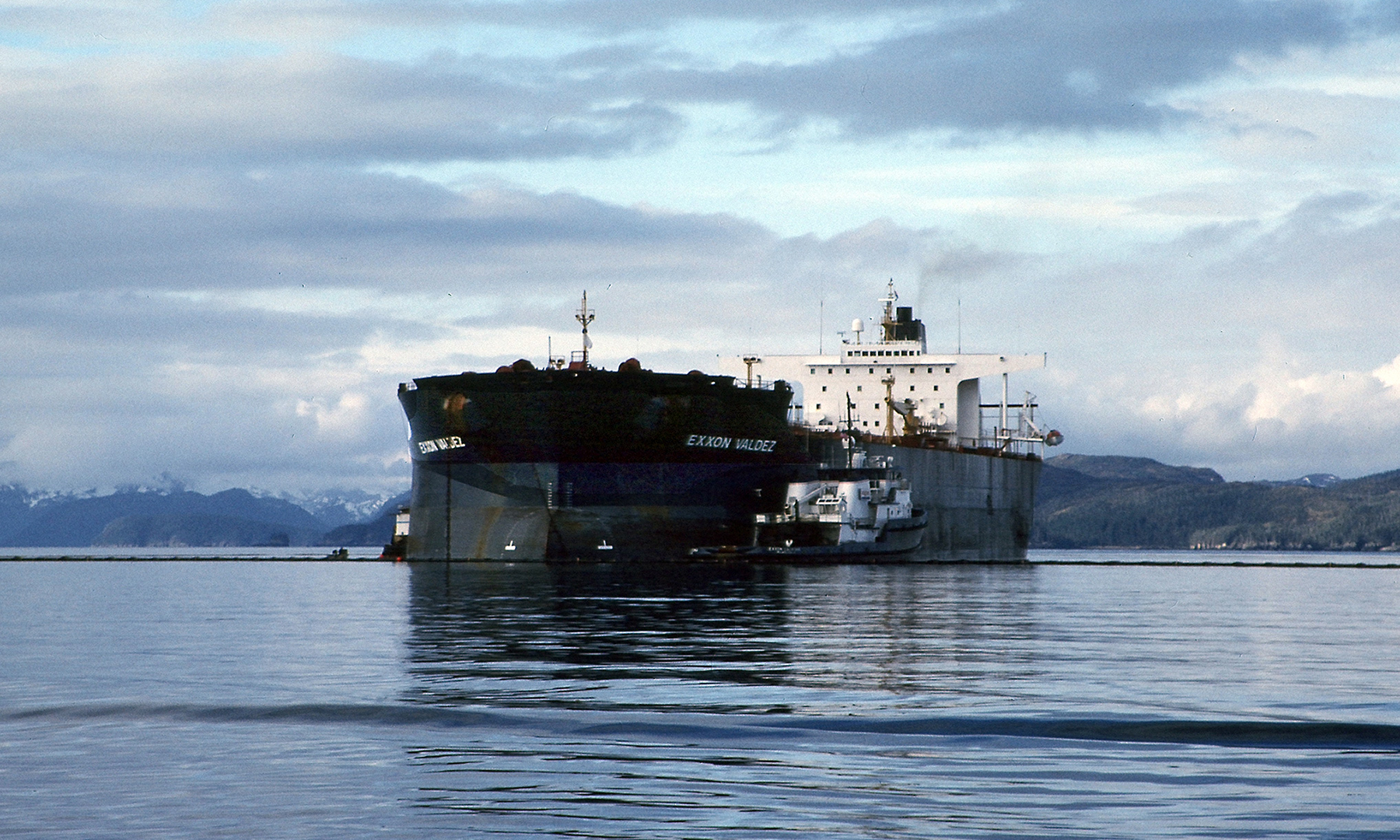 Some anniversaries are somber, not celebratory.
That's unquestionably the case as we approach the 29th anniversary of the disastrous Exxon Valdez oil spill. Just after midnight on March 24, 1989, the tanker Exxon Valdez grounded on Bligh Reef in Alaska's Prince William Sound. Approximately 11 million gallons of oil spilled into the Sound's rich and productive waters. The oil killed and injured seabirds, sea otters, harbor seals, bald eagles, orcas and other wildlife. Eventually, oil from the spill affected more than 1,000 miles of Alaska's remote and rugged coastline.
More than two decades after Exxon Valdez, an oil spill nearly 20 times bigger unfolded in the Gulf of Mexico. On April 20, 2010, the blowout of the BP-owned Macondo well and sinking of the Deepwater Horizon mobile drilling platform resulted in the largest marine oil spill in history. For 16 agonizing weeks, 210 million gallons of oil gushed from the deep ocean through the water column, into wetlands, and onto beaches.
When big oil spills hit the water, it has a devastating impact.
We have seen the toll it takes on the marine ecosystem and people whose livelihoods are tied to the sea.
Prince William Sound: Almost thirty years after the Exxon Valdez spill, there's still lingering oil on some beaches. Wildlife ranging from seabirds to killer whales still haven't recovered from the spill. The commercial fishery for Pacific herring remains closed. The Exxon Valdez spill left deep wounds in Alaska that have yet to heal completely.
Gulf of Mexico: Scientists are still evaluating the long-term impacts of the Deepwater Horizon spill, but the immediate effects were awful. An area 10 times the size of Rhode Island was closed to fishing, Gulf seafood lost market share, tourism tanked, and coastal home property values fell. Residual oil in seafloor sediments poses a long-term threat to the Gulf ecosystem. The BP Deepwater Horizon disaster was rightfully labeled an injury to the entire northern Gulf ecosystem.
As you think about the catastrophic impacts of major oil spills, consider this: President Trump has proposed a nationwide program that would allow risky offshore drilling off virtually the entire U.S. coastline. Slated to run from 2019 to 2024, the draft proposed program calls for oil and gas lease sales along the entire Pacific coast, the entire Atlantic and Gulf coasts—including Florida—and almost all of Alaska's remote coastline
It gets worse: in a 2017 executive order, the President instructed the Secretary of the Interior to consider rolling-back vital safety rules that govern offshore drilling. The executive order requires the Interior Department to reconsider a safety rule that was enacted specifically to prevent another Deepwater Horizon-type disaster. It also targets rules designed to improve the safety of exploration drilling in remote Arctic waters, where the consequences of an oil spill could be especially severe. Given all that's at stake, why would we even think about rolling back safety regulations?
We must learn from the past.
The Exxon Valdez and Deepwater Horizon spills taught us that a big oil spill is all but impossible to clean up effectively. Mechanical recovery of spilled oil using booms and skimmers is woefully inefficient even under the best of conditions, and likely won't work at all in icy Arctic waters or when it settles on the seafloor.  Other forms of "clean-up" involve burning the spilled oil, which generates huge plumes of thick black smoke, or using chemical dispersants that can have their own adverse impacts on the marine ecosystem.
That's why preventing oil spills—stopping them before they start—is so important. Preventing spills is in the best interest of our ocean ecosystems, ocean-based economies, and all of us who live, work and play on or near the ocean.
What can you do to help prevent oil spills?
Write to Secretary of the Interior Ryan Zinke and tell him not to roll-back important regulations that are designed to improve the safety of offshore drilling operations. Urge him to discontinue developing a new, risky 2019–2024 offshore oil and gas program.