A Trashy Way to Go
Young sperm whale found dead with 64 pounds of plastic in its stomach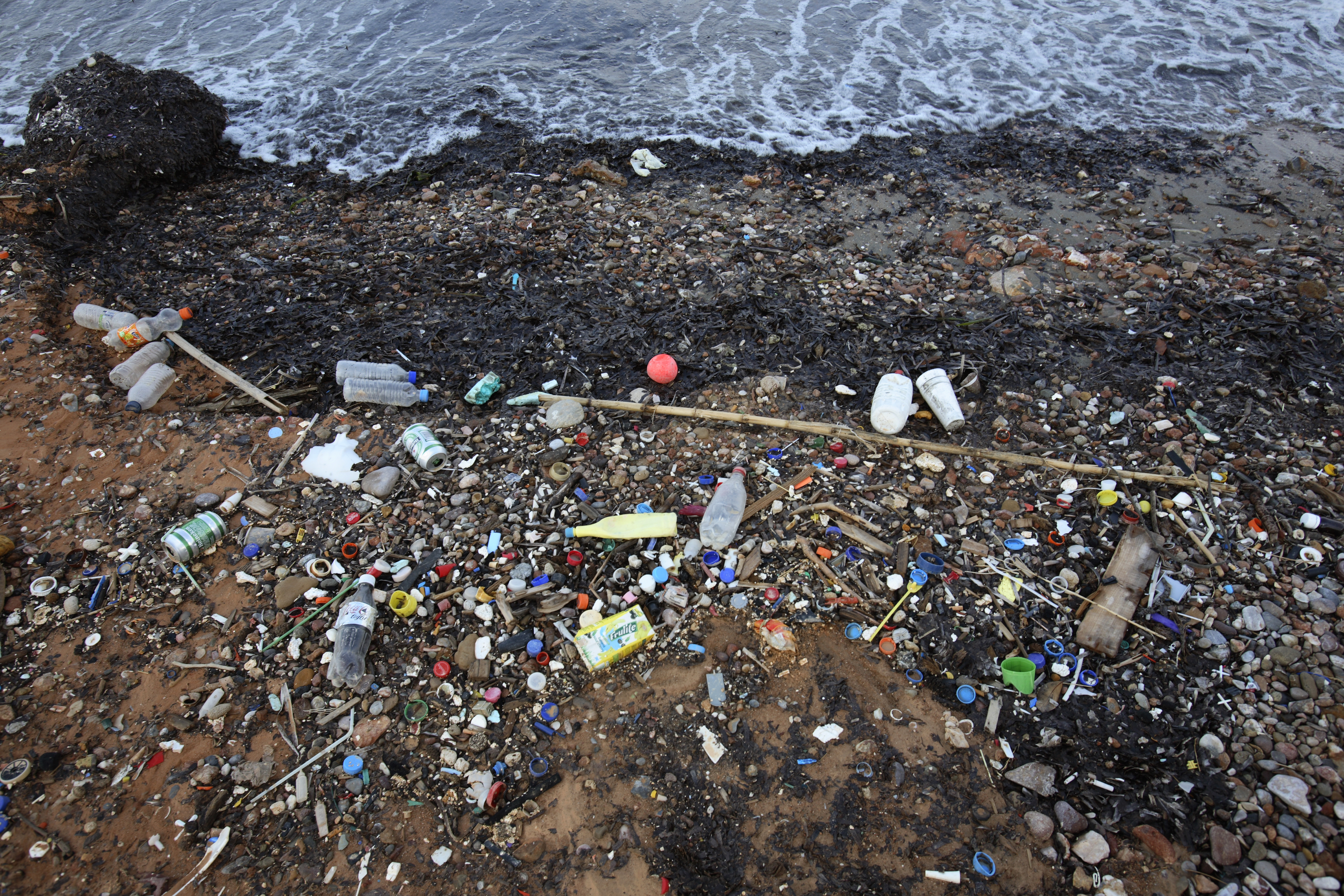 On February 27th, 2018, a sperm whale washed ashore on the beach of Cabo de Palos in southern Spain. The whale was young and thin, measuring about 33 feet in length. Beach goers curiously gathered around, considering how the young whale met this fate.
In the weeks since then, experts from the El Valle Wildlife Recovery Center conducted a necropsy of the sperm whale, recently announcing the determined cause of death. The young sperm whale was found to have 64 pounds of plastic inside its stomach; none of these plastics were digestible or passable. The unfortunate result was an infection of the abdomen called peritonitis. Recounted items unearthed from its gut included a plastic bag, a jerry can and derelict fishing gear.
The data from this heartbreaking event reinforce what we unfortunately already know all too well. Research published by Ocean Conservancy scientists and colleagues in 2016 revealed that abandoned fishing gear is the deadliest form of debris followed closely by plastic bags. To date, more than 800 species of marine animals have been affected by debris. And with eight million metric tons of plastic entering our ocean annually, fatal encounters like this one in Cabo de Palos will only continue unless we stem the tide of plastic pollution today.
Where does all the plastic go once it enters the ocean? The jury is still out on whether it ends up in the deep sea or on the coastlines, which could bring this particular incident to the spotlight. Sperm whales feed in the deep sea, sometimes reaching 10,000 feet below the surface. They are known to have huge sucker marks from tall-tale battles with the elusive giant squid, which (usually) make up 80% of the sperm whale's diet. This particular whale's foe in the deep blue is no mystery to us: man-made plastic is guilty as charged.
Join us in the fight for Trash Free Seas®. There are many small actions you can take to make a tangible difference for our ocean. Whether it be participating in a cleanup, reducing your use of single-use plastics or reaching out to your local representative with your concerns about marine debris—what you do matters. As you head outdoors for the nice weather in these coming months, take a few minutes to pick up any trash you see at your local park or beach. Keeping track of the debris you find with Clean Swell will help inform policy, science and industry solutions. Together, we can turn the tide of plastic pollution for our ocean and the lives that depend on it.
The more you NOAA: NOAA Fisheries is committed to the conservation and management of sperm whales and continues to take many targeted actions to recover their numbers, including responding to entangled or stranded sperm whales.