A Veteran's Mission
The first part of our "Force Blue Friday" blog series this May, celebrating our partnership with these amazing veterans and their mission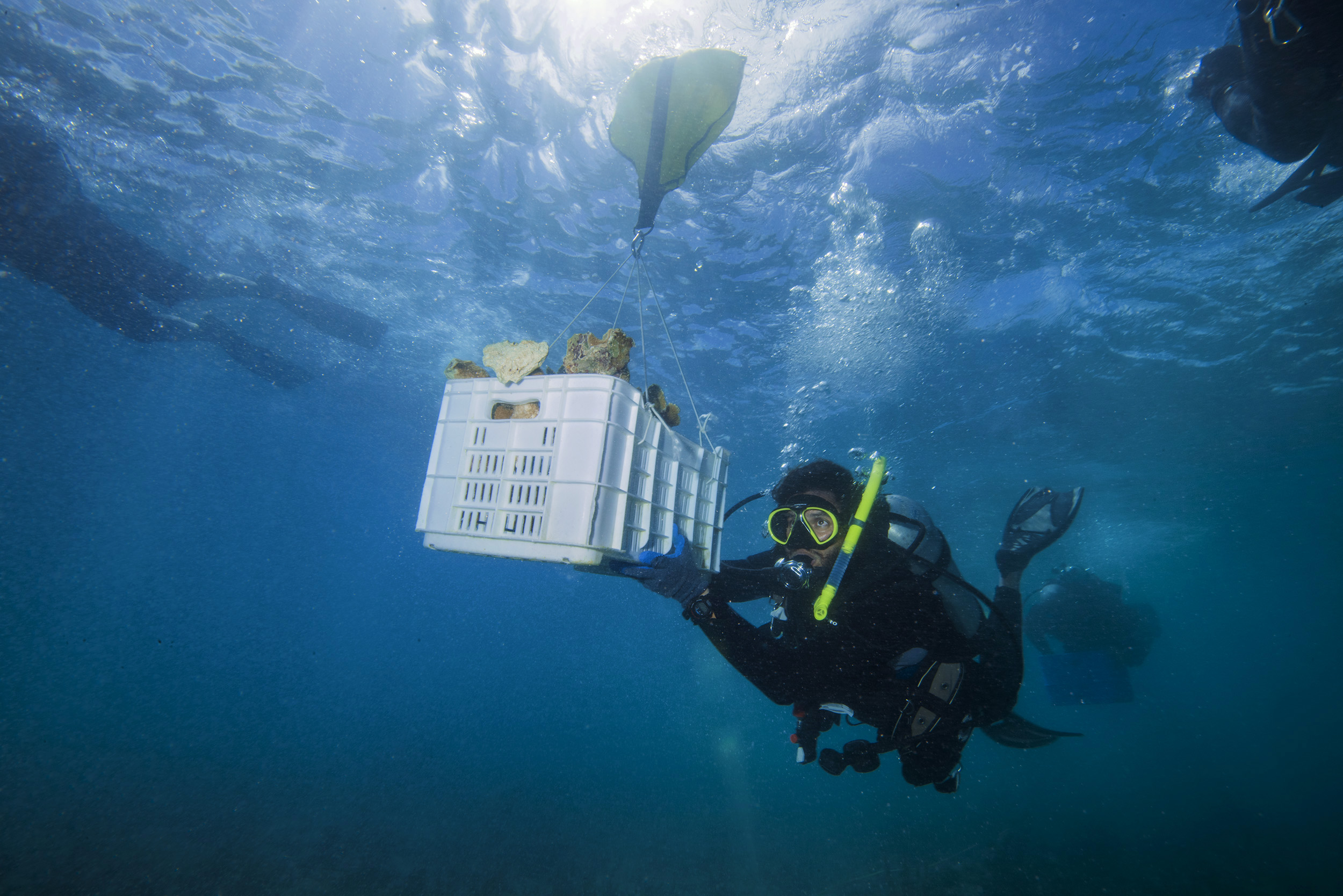 Ocean Conservancy recently embarked on a partnership with Force Blue to support a coral restoration mission in Puerto Rico. Nathan Quinn, a member of Force Blue Team One deployed to Puerto Rico to assist NOAA, Sea Ventures and Puerto Rico's Department of Natural Resources in October and has been there since. The Florida native and U.S. Army Veteran and Military Medic Instructor took some time to speak with us about his time in Puerto Rico.
Michael Farnham: How did you get involved with Force Blue?
Nathan Quinn: Force Blue was preparing for its first training deployment and was looking for a medic with military and dive training. They contacted Team 5, another veteran's group doing amazing work in the medical field. I had worked with Team 5 and its founder, Eric Linder, recommended me to Force Blue. It was clear that it was a good match and Force Blue asked me a few days into the mission to officially become part of the team. Even then it was apparent that Force Blue was on to something amazing and I was happy to sign up.
Farnham: When did you arrive in Puerto Rico? What have you been doing there?
Quinn: Force Blue began its hurricane restoration in Florida and we were able to be there just a couple weeks after the storms came through. My family in Florida was also hit and that afforded me the opportunity to help with repairs to my father's house before leaving for Puerto Rico one month after Maria came through. Though a month after the storm, the power was still out and the roads were in significant disrepair with trees and powerlines lying in the way out to the pier. There were multiple organizations I had been in contact with prior to deploying and I had four bags of materials to distribute to those groups while our plans with NOAA and Sea Ventures were coming together. I was in contact with and helping out amazing groups like Veterans4, bringing drinking water to some of the 'forgotten' towns in the hills as well as bringing bandages and essentials to medical groups that were having difficulties getting their own supplies through customs—a common challenge in those weeks after the storm.
With NOAA and Sea Ventures we began work getting the boats ready for the work at hand.
It was a logistical nightmare. The dive shop was completely flooded, the dive boats had been looted – fuel lines cut and batteries stolen. Cement and the other construction supplies we needed were difficult to obtain—if possible at all. Michael Nemeth of NOAA and Pedro Rodriguez of Sea Ventures—himself a veteran of the Navy- didn't seem fazed and we just started to work, ticking boxes until we were ready to get out on the water. It was very clear that this was going to be a good partnership for Force Blue and that this was a group that was going to get a tremendous amount of work done.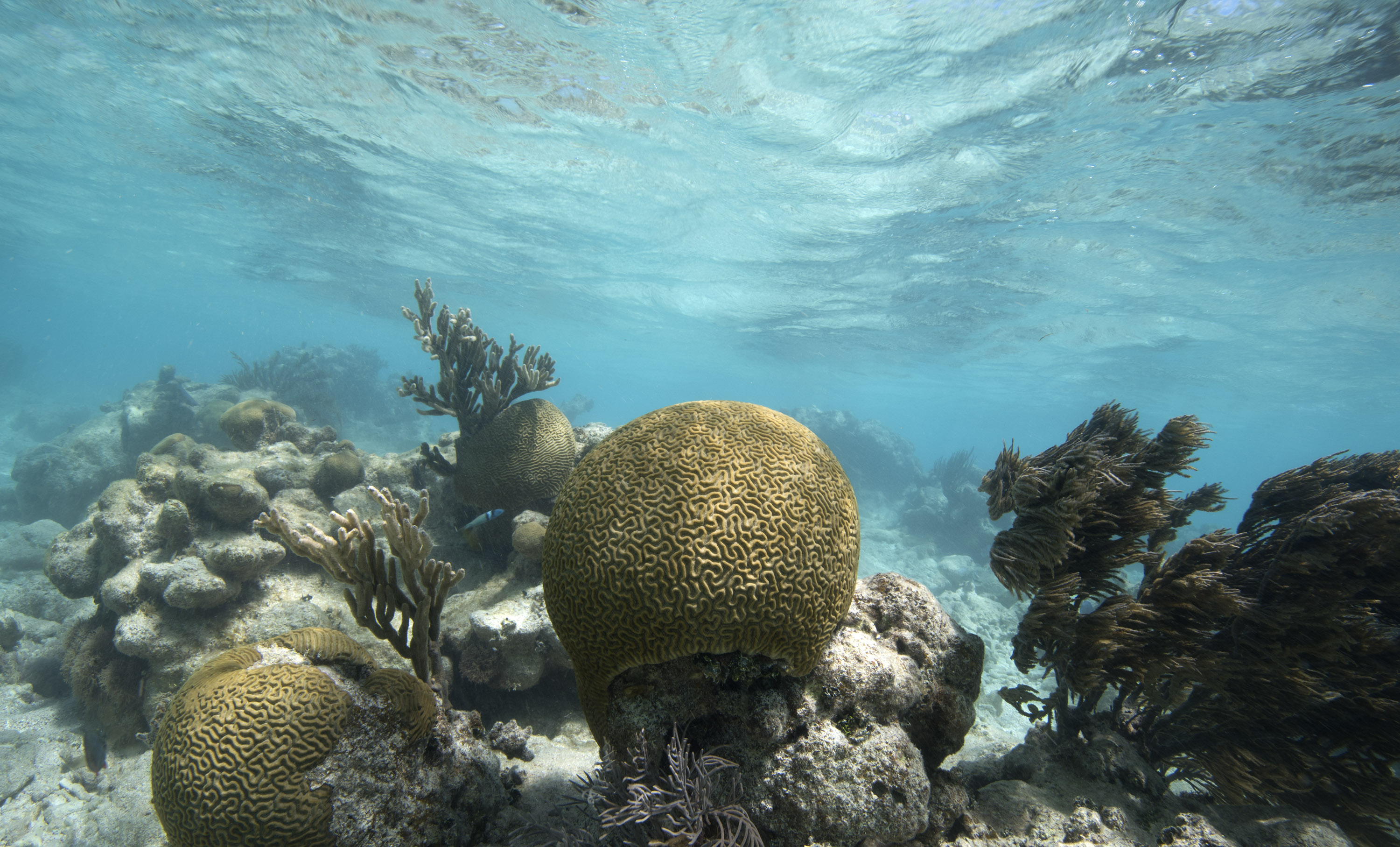 Farnham: Growing up in Florida, you experienced Hurricanes. Did you ever realize the amount of damage done underneath the surface, especially to the coral reefs?
Quinn: My first Category 5 Hurricane was in 1992- Hurricane Andrew. The attic and second floor of our house was ripped off and we were displaced for months. At 13 I hadn't spent a lot of time working with chainsaws, hauling debris, and draining pools but there was more work to do than people to do it and we had long sweaty days in the weeks that followed. I remember being jealous of the folks that could afford a generator and it brought back some memories to hear the hum of the neighbor's gen firing up here in Puerto Rico. Today it is six months after the storm and the power is out once again. It happens a couple times a week now.
As a resident of Florida and later working in the Bahamas and the Caribbean I am no stranger to big hurricanes. Through all of that it never occurred to me the extent of damage taking place below the water's surface. Even when I did discover the awesome power of these storms and the havoc they could wreak on the reef there was sort of a resignation; as in: what can possibly be done?
Whether through training, upbringing, or genetics I'm not a big fan of problems that can't be put right and was elated to hear that there was an idea of how repairs can be done to this essential part of our ocean. This deployment has involved a fair share of jellyfish stings, sore muscles, and sleeping on the floor of an apartment with no power. To see it come together and be a part of its development has more than made it worth the trouble. It's a bit like planting a tree. You get the feeling that you are doing something not just for yourself but for the next generation as well. And now it's not just a tree, it's this creature of a hundred or 500 years that can live not for just another generation but the next ten generations. That kind of work can make it worth a sore back and then some.
Stay tuned next Force Blue Friday for the second segment of this series.