Sharks and the City
A day with the sharks at the New York Aquarium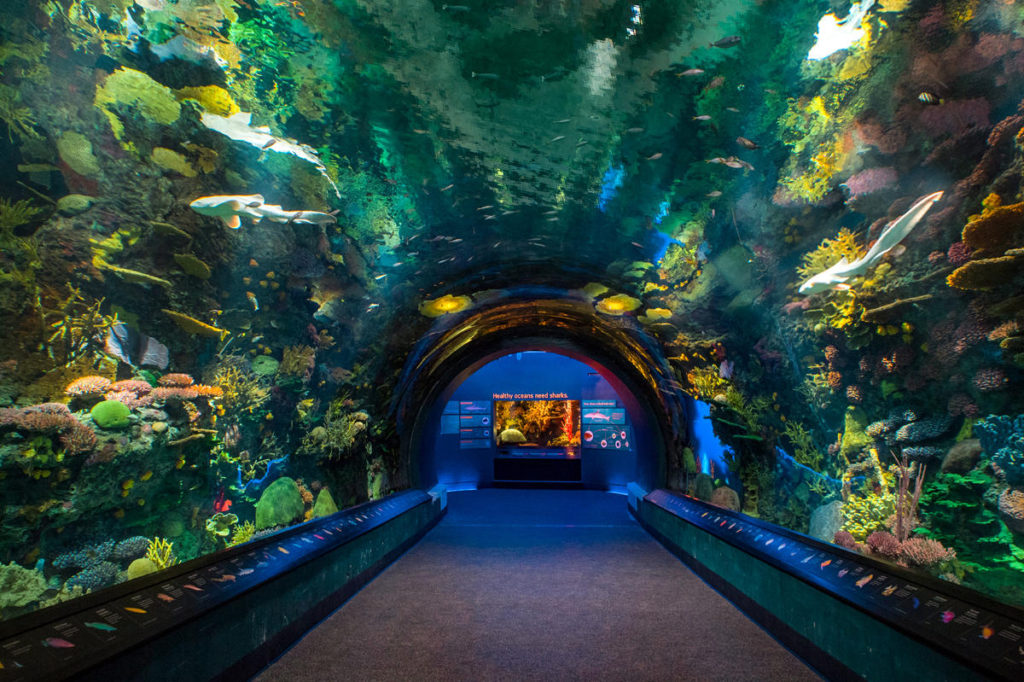 Every time I go to New York City, I can't leave until I have had a slice of cheese pizza. After my last trip, I'm adding another NYC tradition: I can't head home before visiting New York's resident sharks.
Earlier this month the New York Aquarium opened their much-anticipated exhibit Ocean Wonders: Sharks! nearly six years after the devastating impacts of Superstorm Sandy on Coney Island slowed down the effort. I was incredibly lucky to be one of the first people to see the exhibit, and it was breathtaking.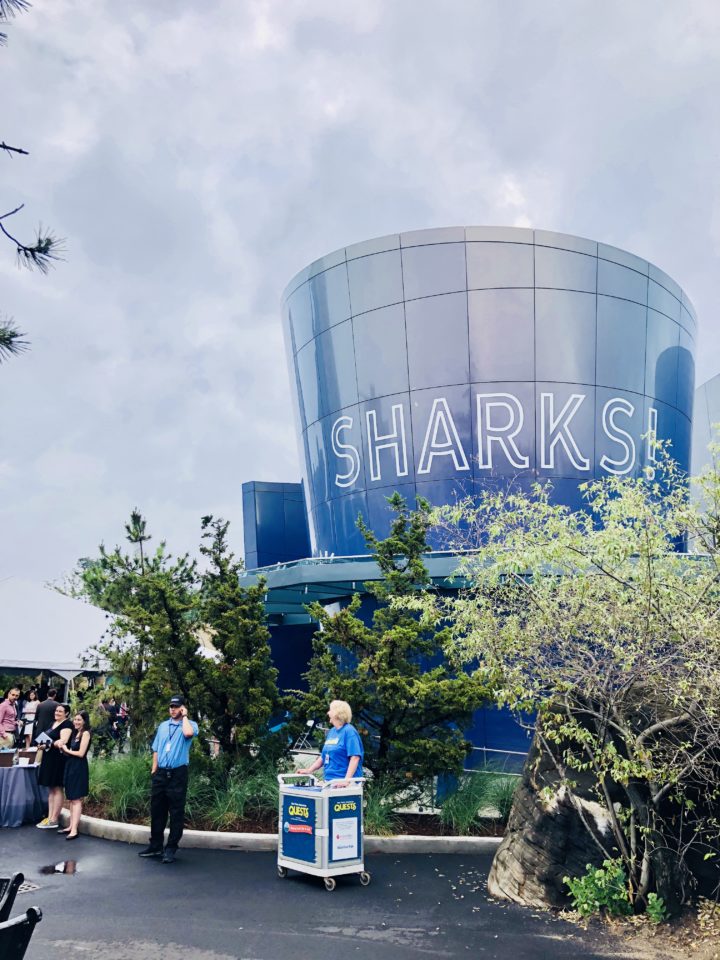 After taking the subway from Penn Station to Coney Island, I kicked off my shoes and headed straight for the surf. I got my fill of salt water and sand between my toes, and then headed into the aquarium, which is right off the boardwalk. In bold letters on the wall right inside the front door I was first presented with the new exhibit's key message about sharks—"our lives are connected to theirs in unexpected ways"—and it stuck with me throughout the day.
I turned the corner into the aquarium building, where a tropical coral reef provides your first glimpse of the sharks. It is colorful and delightful, eliciting "wows" from the crowd and more than a few shark selfies. I was most surprised, however, to learn just a few steps further into the exhibit how many sharks live way closer to home than on far-flung tropical reefs. Twenty-six species of sharks live off the coast of New York, and many of those species are on display at the aquarium, giving New Yorkers a chance to meet their neighbors.
The Hudson Canyon tank brings New Yorkers face-to-face with enormous sandbar, sand tiger and nurse sharks swimming slowly through a rocky canyon setting. Hudson Canyon is located 100 miles east of the Hudson River and, in addition to reaching a depth seven times the height of the Empire State Building, it is a remarkable biodiversity hotspot. The tank presents a striking view of another world many New Yorkers may not realize is so close to home, much closer to New York City than the state capital in Albany.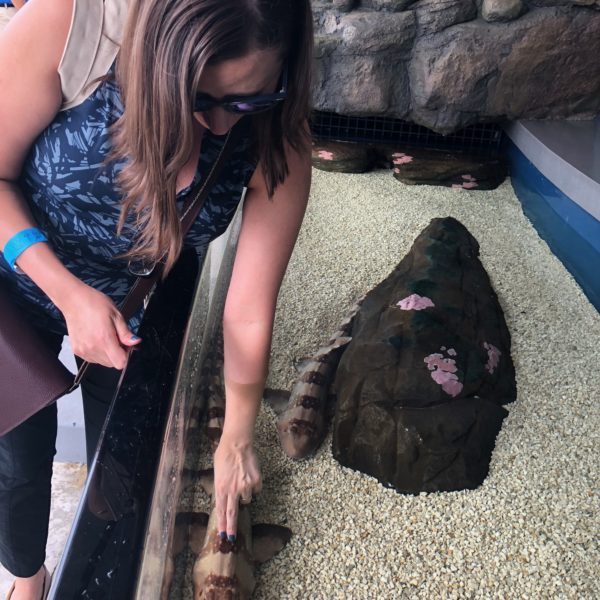 The most exhilarating part of my day happened at the rooftop touch tank with a little shark named Thor. The "touch tank" allows visitors to touch a shark, and after a thorough hand washing to remove any lotions or oils and a little instruction from aquarium staff, I pretended I wasn't nervous and slowly submerged my hand in the water. Thor felt completely different than I expected, more muscular and smooth as opposed to the squishy and scratchy shark skin I expected. It was an encounter I will never forget, and while Thor is just a little shark, I think I know now what it would feel like to touch one of the big ones.
In addition to a face-to-face introduction to more than a dozen species of shark, the aquarium provides a deep look at the science and biology of sharks that live both near and far, and a sobering take on the impacts humans are having on these important ocean predators, from plastic pollution in the ocean to overfishing and unsustainable development. One lesson on ocean planning informs visitors of how crowded the ocean is getting, and how sharks are dependent on us to be smart and use the ocean sustainably.
For the thousands of people who will visit the sharks at the New York Aquarium, Shark Week becomes something real that you can see and touch. And so are the lessons we can learn about how to better protect sharks and ensure they're always sitting at the top of the food chain where they belong.