A Partnership to Watch
How Ocean Conservancy is coming together with Breitling to fight for trash free seas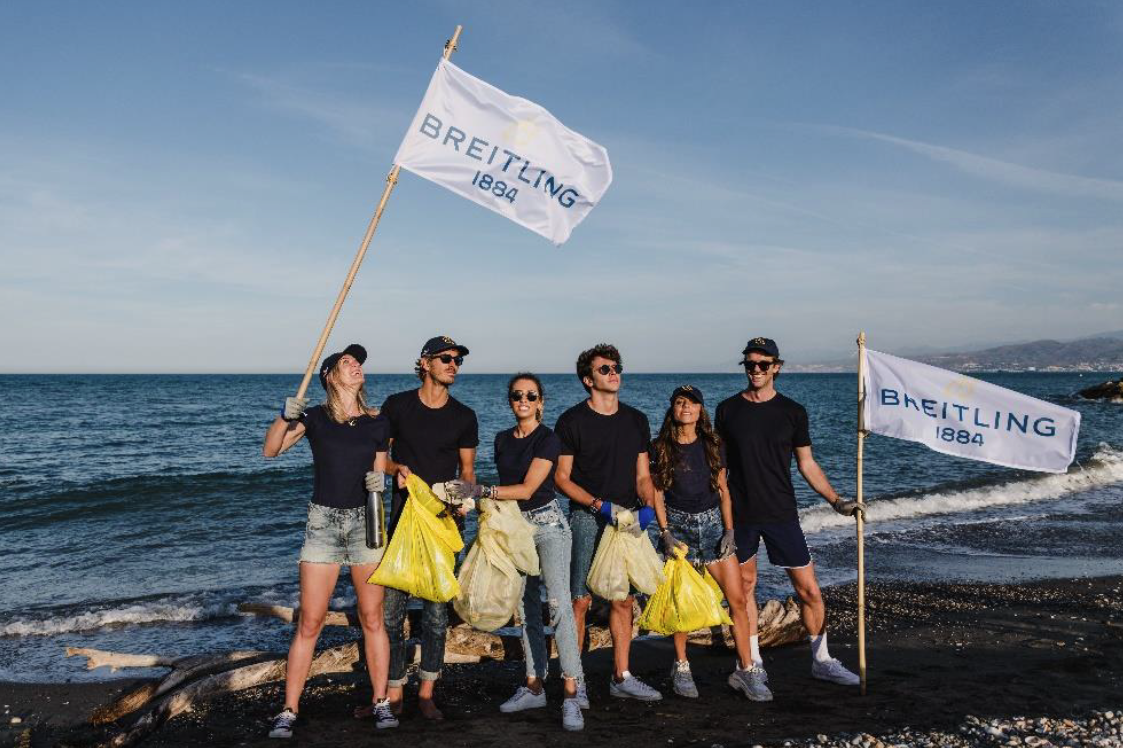 The ocean remains one of the few places on Earth that has yet to be fully explored. More people have been into space than have been to the bottom of the Mariana trench, and scientists are discovering new aquatic species all the time.
Breitling has always supported the explorers of the world. Since its founding in 1884, the Swiss watchmakers have made a name for themselves by developing leading technology for the skies and the sea. And while Breitling is well known as the leading producer of luxury watches for aviators, it has also created incredible watches for divers, including the Superocean, which was launched more than 60 years ago. Breitling has produced technology that has helped people chart new paths from the stratosphere all the way to the ocean depths, so it's no wonder then that they have gotten involved in helping to protect one of Earth's most awe-inspiring and uncharted natural wonders: the ocean.
"As global corporate citizens, we are thrilled to be able to support Ocean Conservancy's mission of maintaining a healthy ocean. The organization has an impressive track record of accomplishment, mobilizing millions in support of healthy beaches, and is passionate in its fight for our ocean, its wildlife, and coastal communities," said Breitling CEO Georges Kern about the partnership.
Ocean Conservancy is excited to be working with Breitling to combat the threat of ocean plastics. Through its partnership with Ocean Conservancy, Breitling will organize beach cleanups around the globe as part of the International Coastal Cleanup and work in close cooperation with experts to recycle the collected trash in the most effective and ecologically responsible ways.
"Breitling and its customers understand firsthand that a healthy ocean—teeming with life, free of trash and plastic—is critical to life on our incredible, awe-inspiring planet," said Ocean Conservancy CEO Janis Searles Jones.
In addition to teaming up with Ocean Conservancy, Breitling is creating teams of their own.
With the #squadonamission campaign, Breitling is creating three-person squads whose members forge strong bonds and work together toward a common goal. These squads are comprised of leaders from the worlds of aviation, exploration, cinema and sport. From actors like Charlize Theron to adventurers like David de Rothschild, Breitling is bringing together top influencers in their fields to make a difference.
Breitling is already taking strides to support our work for a healthy ocean. Last year, the United Kingdom Breitling owners club held an auction that raised over $2,000 dollars for Ocean Conservancy. And this June, Breitling hosted a cleanup in Marbella, Spain, where customers, as well as local and global influencers brought global attention to the issue of ocean plastic. This effort reached nearly 2 million people online while collecting over 55 kilograms of trash from the beach in Marbella.
Together with Ocean Conservancy, Breitling is committed to making a tangible difference for the oceans. Breitling will be hosting various cleanups in the future, targeting also Asia; an area where they can make a big impact: of the 8 million metric tons of plastic that enter our oceans each year, about half comes from five countries in Southeast Asia.
The ocean impacts everyone, and the fight to keep it clean and healthy should too. From fishermen to watchmakers, it's vital for everyone to get involved to protect the ocean. Ocean Conservancy is looking forward to working with Breitling to keep our ocean free of trash and free to explore.