An Unprecedented Breakup of Ice in the Arctic
Diminishing ice opens region to increased shipping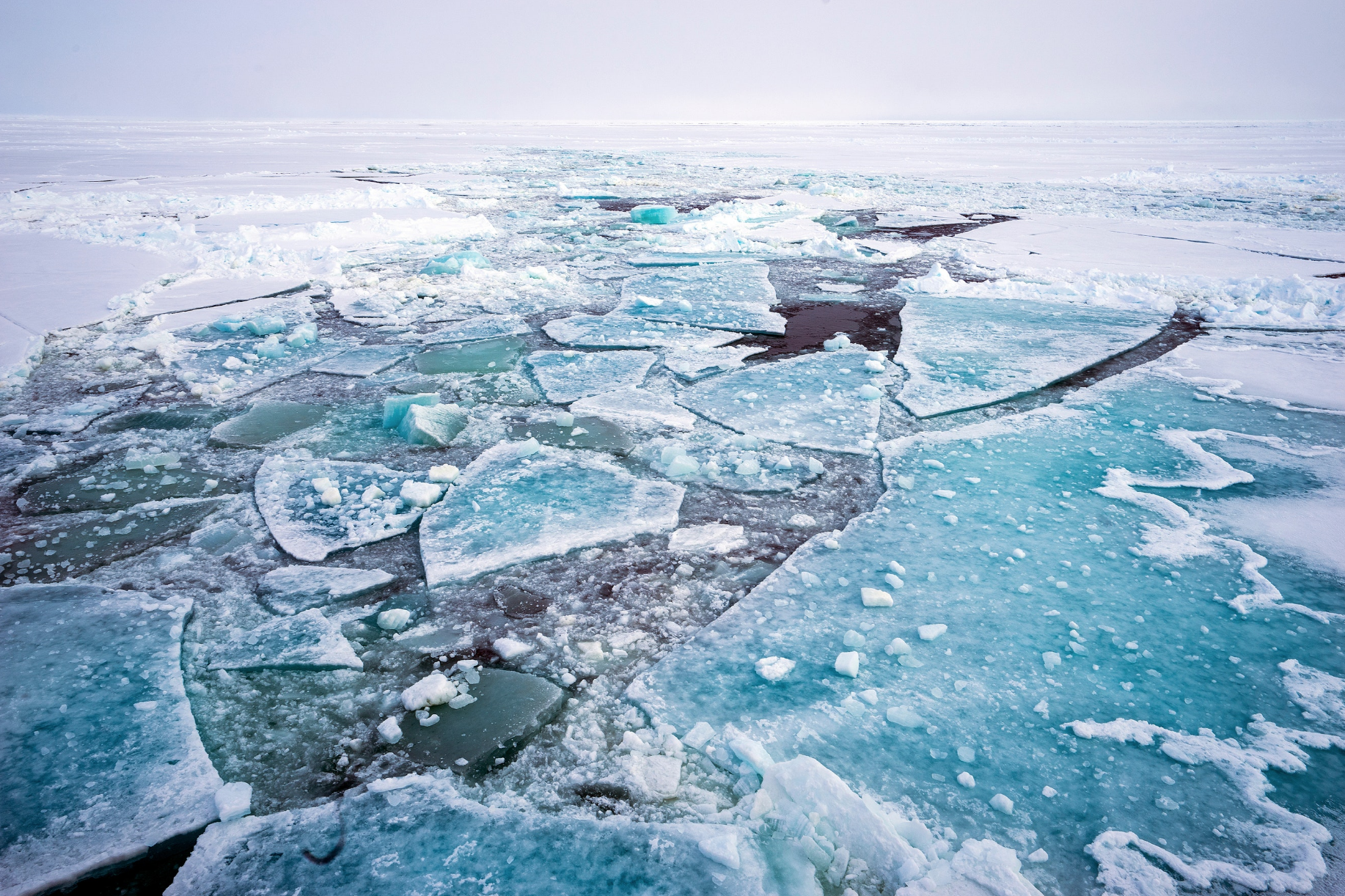 For the first time in recorded history, the Arctic's oldest, thickest ice is starting to break up this summer, exposing open water north of Greenland—a region that normally remains frozen year-round. And it broke up not just once, but twice this year.
This globally unique habitat was presumed to be the strongest and most resilient ice area in the entire Arctic due to its age and thickness. It has been coined "the last ice area," and was expected to provide refuge for ice dependent species, such as polar bears and ice seals, whose habitat is rapidly disappearing. Warming events in February and August, and resulting winds, however, led to this unprecedented breakup. Scientists must now reassess their theories on which areas of Arctic sea ice will remain, despite the changing climate.
It's not just northern Greenland that has experienced an alarming sea ice event this year. In February, a heat wave caused nearly one third of all ice in the Bering Sea off Alaska to disappear in a single week. By the end of April, the Bering Sea recorded just ten percent of its normal ice coverage. The lack of sea ice left local villages exposed to harsh winter storms, and greatly hindered the hunting, fishing and transport that are vital to the subsistence needs of communities in the region.
As Arctic sea ice disappears, more and more vessels are plying previously inaccessible routes, increasing the odds of an incident that will harm the fragile Arctic marine environment. Maersk, the world's largest shipping company, will send its first cargo ship through the Northern Sea Route—which traverses the Russian Arctic—in early September. The first liquefied natural gas cargo vessel traveled from Russia's Yamal Peninsula to China via the Northern Sea Route in July. And last May, Russia's President Vladimir Putin declared that the quantity of goods shipped on the Northern Sea Route will increase by 800 percent from 2017 levels to 2024. While this route is ice-free only a few months of the year, it is alluring because it cuts the more traditional route from Asia to Europe via the Suez Canal by half, saving nearly two weeks of travel time.
News of the breakup in the "last ice area" is extremely alarming, but there is still time to protect essential sea ice habitat and to address our shared climate crisis. Ocean Conservancy is increasing our efforts to tackle the root causes of Arctic warming at the local, national and international level, and working to ensure increasing vessel traffic in the region operates in the safest, most environmentally sound manner possible.