#SuitUpToCleanUp with Ocean Conservancy on Saturday, September 15th!
Help keep more than 20 million pounds of plastic and trash out of our ocean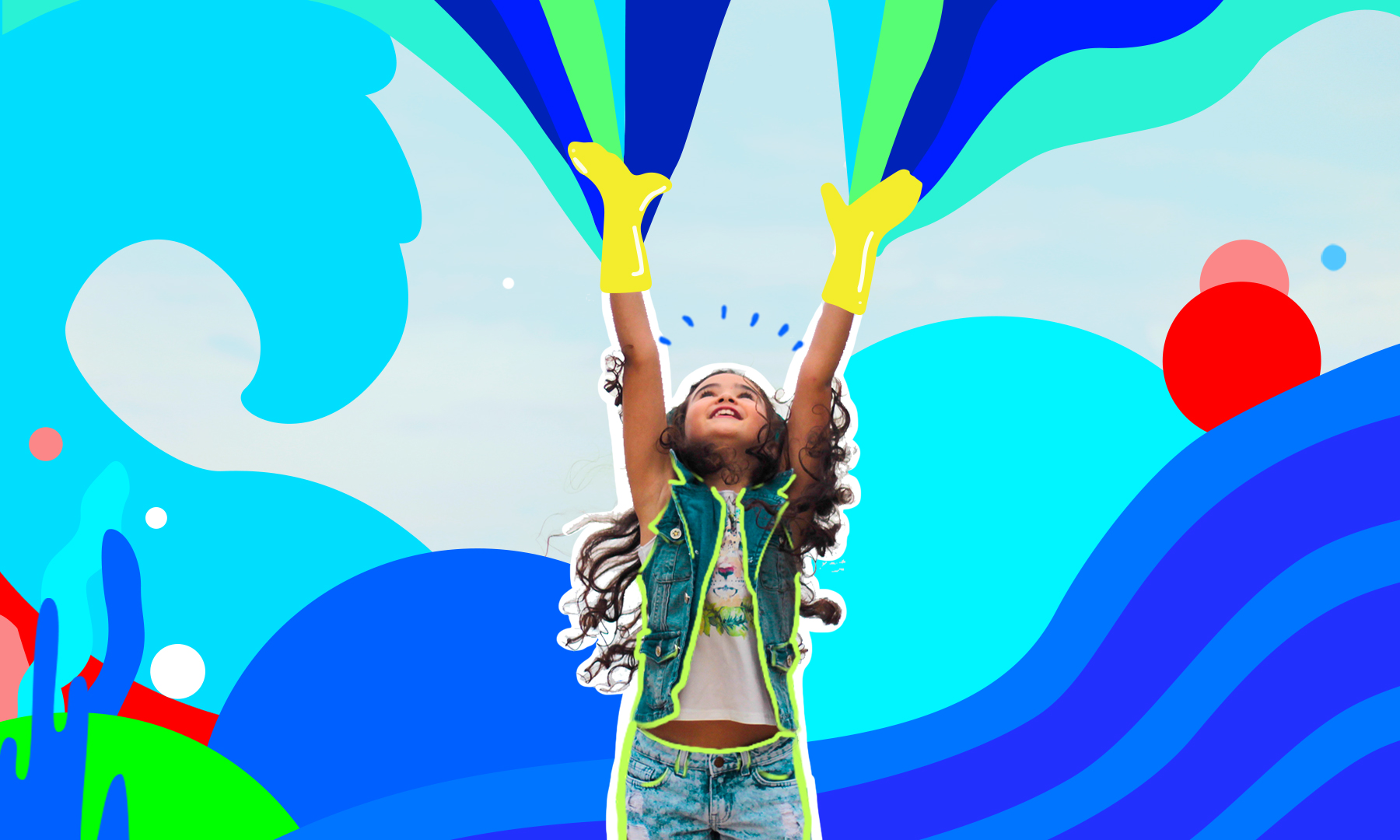 What does the phrase suit up mean to you? Doctors suit up to go into surgery, firefighters suit up to fight fires, ballet dancers suit up to go on stage.
People suit up to get things done, to fight problems of epic scale, to change the world.  To me, suiting up means you're ready to get down to business. Every day, I suit up to go to work. I put on my bike helmet, my waterproof jacket (I live in Portland, OR) and bike to my job as CEO of Ocean Conservancy. I know that there are a lot of problems facing the ocean–and one of the greatest challenges it faces is the amount of plastic and trash flowing into it. 
Right now, the ocean needs a hero. 800,000 of them, actually.
More than 8 million tons of plastic waste flow into the ocean every year. That's the equivalent of one dump truck full of plastic every minute, every hour, every day going into the ocean.  Marine debris and ocean plastic doesn't just foul our beaches and coastlines, it also impacts more than 800 species of marine life. 
That's why, on September 15th, I'm asking you to join me and everyone at Ocean Conservancy to #suituptocleanup as part of the 33rd annual International Coastal Cleanup (ICC)–the world's largest single-day volunteer effort to fight ocean plastic.
Whether you're from the coast or Kansas, find a cleanup near you at www.suituptocleanup.org. 
Together we can keep more than 20 million pounds of plastic and trash out of the ocean in just one day.
Launched in 1986 on a single beach in Texas, Ocean Conservancy's International Coastal Cleanup has mobilized nearly 13 million volunteers and removed 250 million pounds (more than 113 million kilograms) of trash from beaches and waterway worldwide. It's been a heroic effort for more than 30 years, with ocean heroes from all corners of globe coming together to take part in the world's biggest beach cleanup. 
Last year alone, nearly 800,000 volunteers in more than 100 countries collected nearly 20.5 million pounds (or 9.3 million kilograms) of trash, much of it plastic. In fact, 2017 marked the first year in ICC history that all ten of the top-ten items collected by volunteers were made of plastic.
Of course, cleanups are just one part of the solution to the ocean plastic crisis. A wicked, epic problem of this scale requires a suite of solutions, including businesses and governments coming together to support waste management and collection in key regions around the world, where the flow of plastic into the ocean is greatest. 
And in the meantime, we can all do our part. I'll be suiting up in Santa Monica, California, with our partner Heal the Bay, who are organizing one of the largest beach cleanups in the state. As a native Californian, I can't wait to be back on the shores of that incredible ocean state.
So join us. Put on your favorite baseball hat, your best shark costume, your most powerful superhero cape. Or just pull on your best trash-picking-up gloves. #SuitUpToCleanUp with Ocean Conservancy, and the thousands of volunteers that will be joining you Saturday, September 15th on beaches, coasts and waterways around the world. We can't wait to see you!   
Find your local cleanup at www.suituptocleanup.org