Our Ocean and Climate Change
The hard work begins now.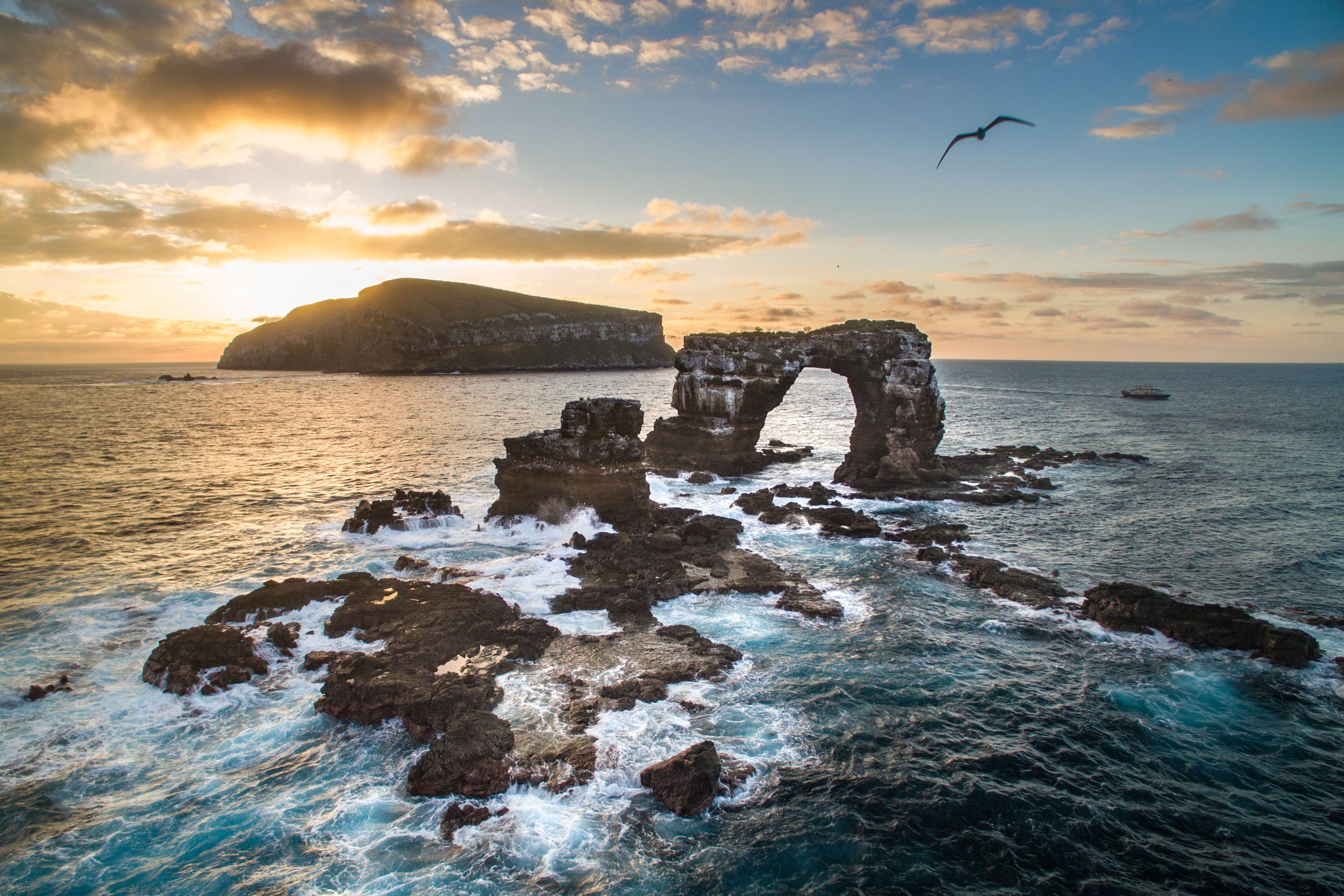 "Ocean! Climate! Action!"
Scores of ocean and climate leaders chanted in unison with Dr. Jane Lubchenco (former NOAA Administrator and renowned ocean scientist) at Governor Jerry Brown's Global Climate Action Summit last week in San Francisco. The energy in the room was palpable as the ocean finally claimed a starring role on the international stage of climate change mitigation efforts. As CEO of Ocean Conservancy, I was buoyed by the room's collective enthusiasm–it gives me great hope for the future. Indeed, a central message of the week was that taking the ocean into account is critical for successfully addressing climate change, and likewise, addressing climate change is critical for the future of the ocean.
But now the hard work really begins–channeling this enthusiasm into concrete, lasting and meaningful change won't be easy. But Governor Brown and others made clear failure isn't an option either.
Inspiration and action were the hallmarks of the Summit. Watch the presentation by Queen Quet Marquetta Goodwine, Chieftess of the Gullah/Geechee Nation, and just try not to be inspired by her call to action. Former US Secretary of State John Kerry made a compelling case that human health is deeply tied to ocean health. Actor Harrison Ford made a passionate plea for science and logic in a time of rapid environmental and social change. Lehua Kamalu, Captain of the Polynesian Voyaging Society, received a standing ovation after her impassioned story of how native Hawaiians still use traditional navigation skills to sail handmade canoes across 1000s of miles of open ocean. Pathbreaking astronaut Dr. Mae Jemison inspired the delegates to unite, look up, see the sky, and see ourselves as earthlings who know enough, and care enough, to solve climate change. Two environmental icons–Al Gore and Dr. Jane Goodall–shared the stage to give us an inside view on their worlds. And Governor Jerry Brown announced that California would help fill the void in federal climate leadership by launching its own satellite to track climate-altering emissions.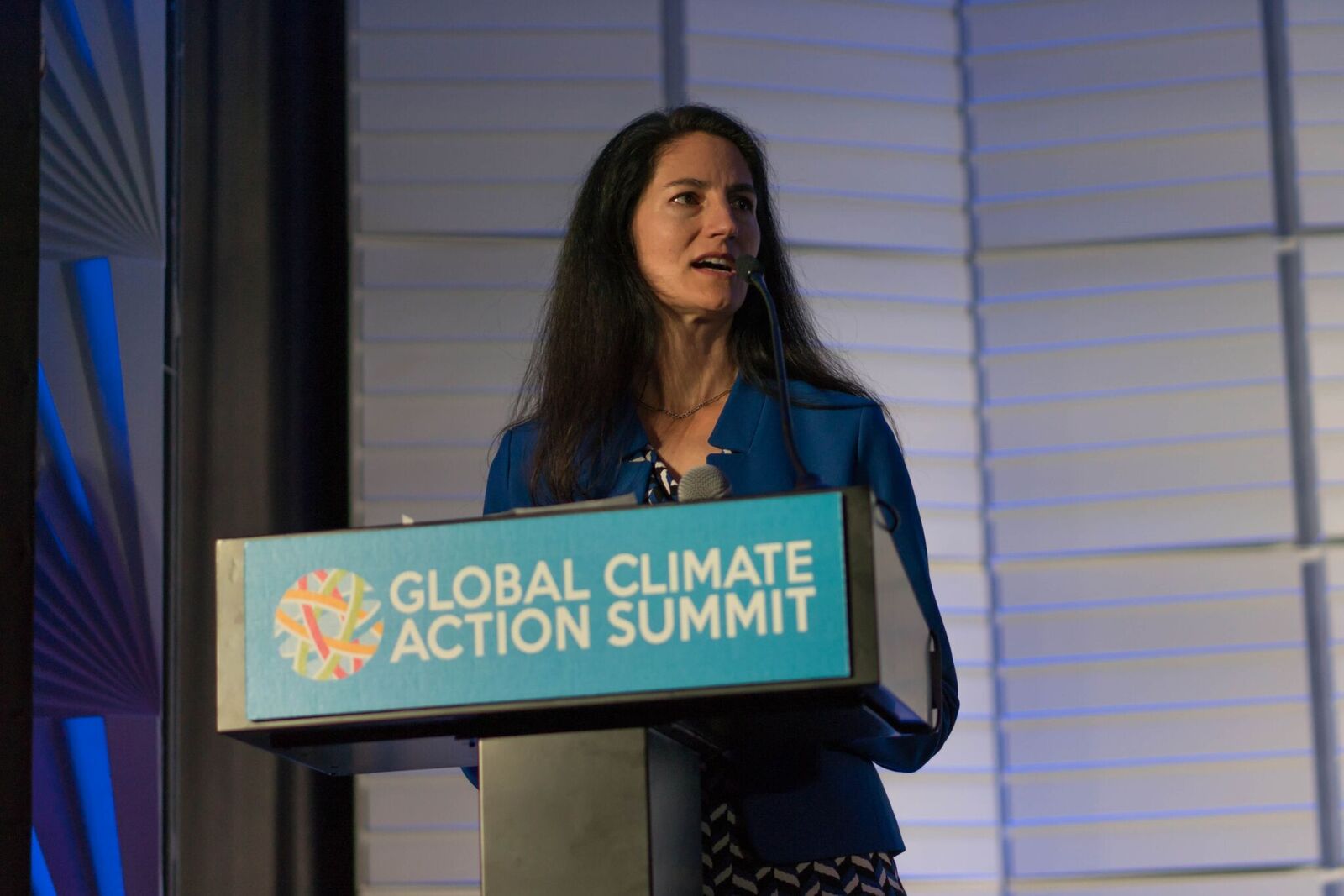 Sharing the stage with these famous names were a series of equally compelling voices that have historically been absent from climate discussions. Sheila Watt-Cloutier, Canadian Inuit activist, called on us to look to indigenous knowledge for how long-lasting cultures have handled environmental change. Daniela Fernandez, founder of Sustainable Ocean Alliance, similarly insisted that young people must have a seat at the decision makers' table, acknowledging that they are the people who will have to live with today's decisions. Kosi Latu, the Director-General of the Secretariat of the Pacific Regional Environment Programme (SPREP), highlighted the challenges that people in the South Pacific face as a result of climate change. And those with different perspectives on combatting climate change must also be listened to and heard; indeed a vocal group of protesters disrupted Governor Brown's opening statement at the conference. What the protestors and attendees share in common is a recognition of the need for enhanced ambition and faster movement on climate action. Increasing the ranks of those are committed to a healthy climate won't be easy but it is vital to achieving our shared goals. We would all be wise to heed the words of Representative Kristin Jacobs, Florida House of Representatives, who implored us to "listen more and talk less."
Beyond the headlines, what I experienced at the Summit, its nearly 300 affiliate events, and innumerable conversations I had with leaders from around the world was that everyone, in every sector of society, has a vested interest in climate action: for our health, for our well-being, and for our livelihoods. It is undoubtedly difficult to catalyze action to tackle such a daunting and entrenched challenge, but by breaking global action into manageable pieces we can decisively move from "business as usual" to true, sustained climate action.
For the ocean, that means the hard work begins now. Thankfully, Ocean Conservancy and partner groups across the climate and ocean worlds are already pushing for more aggressive goals on ocean and climate. Increased climate ambition is vitally needed. A two degree limit is not enough. We must ensure a focus on carbon dioxide (CO2) reductions, since CO2 causes ocean acidification. We must conserve and restore the ocean and coastal places that collect and store carbon, including by conserving ocean habitats and stopping the ongoing destruction of blue carbon habitats–the mangroves, salt marshes and seagrass beds–that provide these services. If we fail, as much as 50 gigatons of carbon could be released back into the atmosphere, drastically accelerating climate change. We must also reduce other human-caused stresses on marine and coastal ecosystems, and develop rigorous accounting and transparency regimes to ensure these ocean solutions are additive and not providing loopholes to lower ambitions.
Doing these things will take action at multiple levels of government and society, from local communities to the United Nations. We must provide meaningful ways for international climate negotiators to include the ocean in the implementation of the Paris Accord, for nations to include ocean actions in their nationally determined contributions (NDCs) to mitigating and adapting to climate change, and individual states and communities to take local action as we are seeing California, Alaska, Florida and other places in the United States and elsewhere already beginning to do.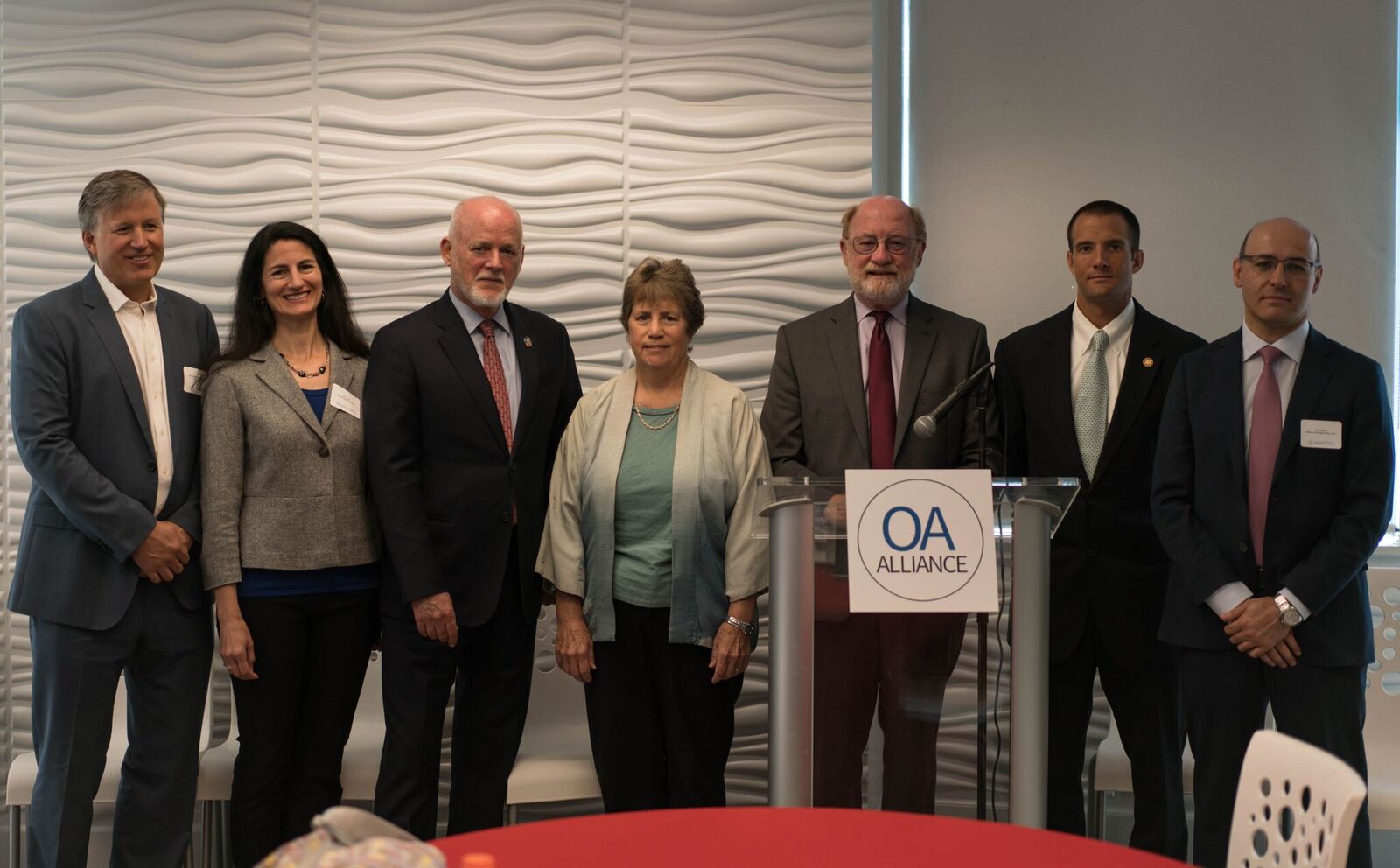 Thankfully, Ocean Conservancy, our partners and our supporters have long recognized that the ocean is the life support system for our planet. It regulates our weather, produces half the oxygen we breathe, and provides food to over three billion of us. We can't live without it. And yet without real and meaningful action on climate that includes the ocean, we are putting that all at risk.
Now is the time to harness the ambition and goodwill expressed at the Global Climate Action Summit and advance the real-world actions that will stabilize the climate and ensure a secure future for our ocean.
The hard work begins now.
Will you join me?