The People and Places Behind "Waste Management Solutions"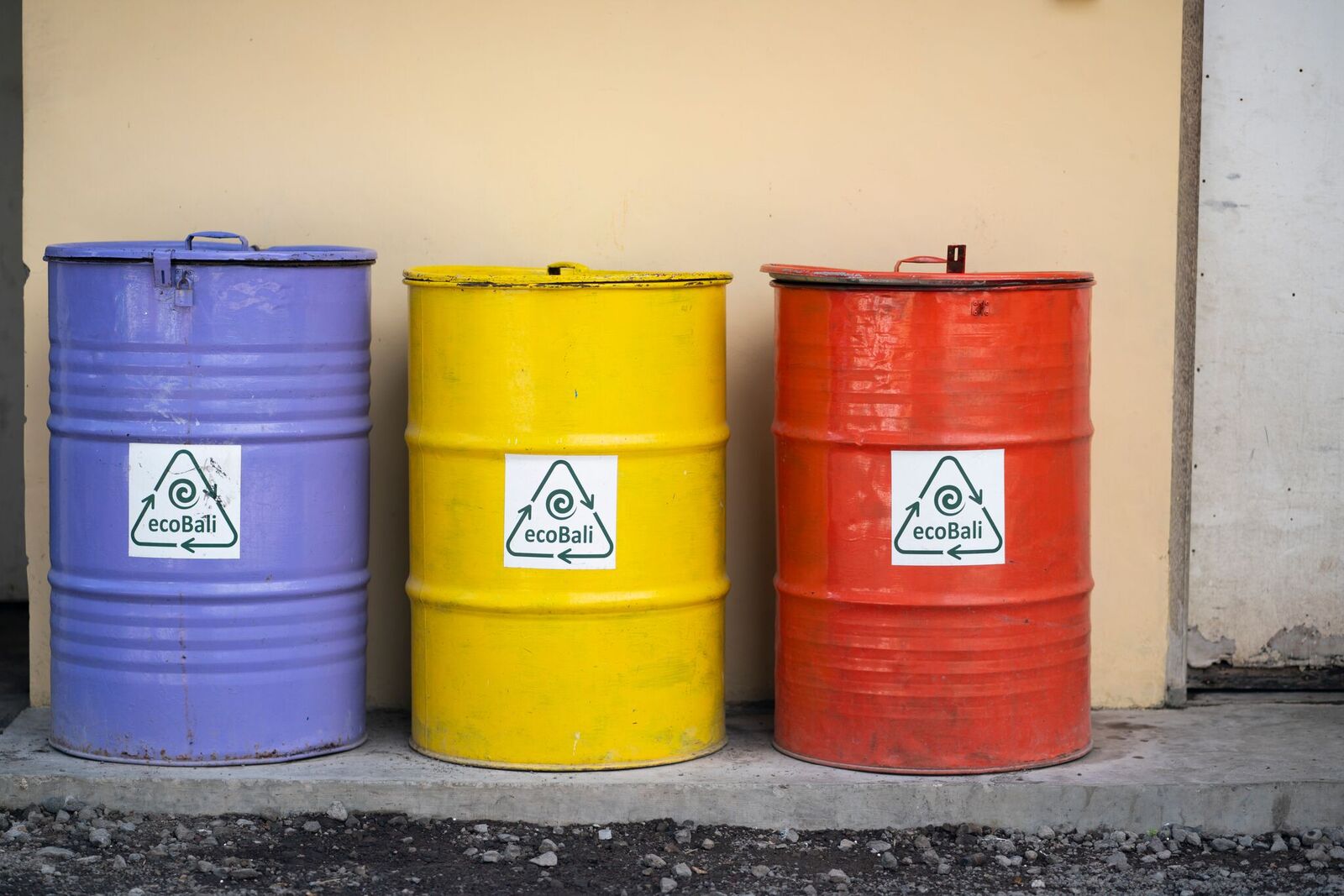 If we're being honest, the term "waste management" doesn't exactly sizzle. Those four clunky syllables conjure images of foul-smelling dump trucks, mountainous landfills and overstuffed curbside bins—things that most people are happy to keep out of sight and out of mind. But as unpleasant as it is (and smells), waste management (i.e. collecting, sorting and processing trash) is actually critical to solving what has fast become one of the most visible and perhaps most talked-about threats to the ocean today: plastic pollution.
An estimated eight million metric tons (more than 17.6 billion pounds) of plastic enters the ocean from land every year, and more than half of it comes from just five countries in Asia where waste management systems haven't kept up with growing economies. In other words, a lot of plastic is getting into the ocean because, in some parts of the world, there's just nowhere else for it to go. That's why any strategy to meaningfully stem the tide of ocean plastic must include plans to invest in better waste collection and recycling systems, especially when you consider how quickly other parts of the world are growing, as well.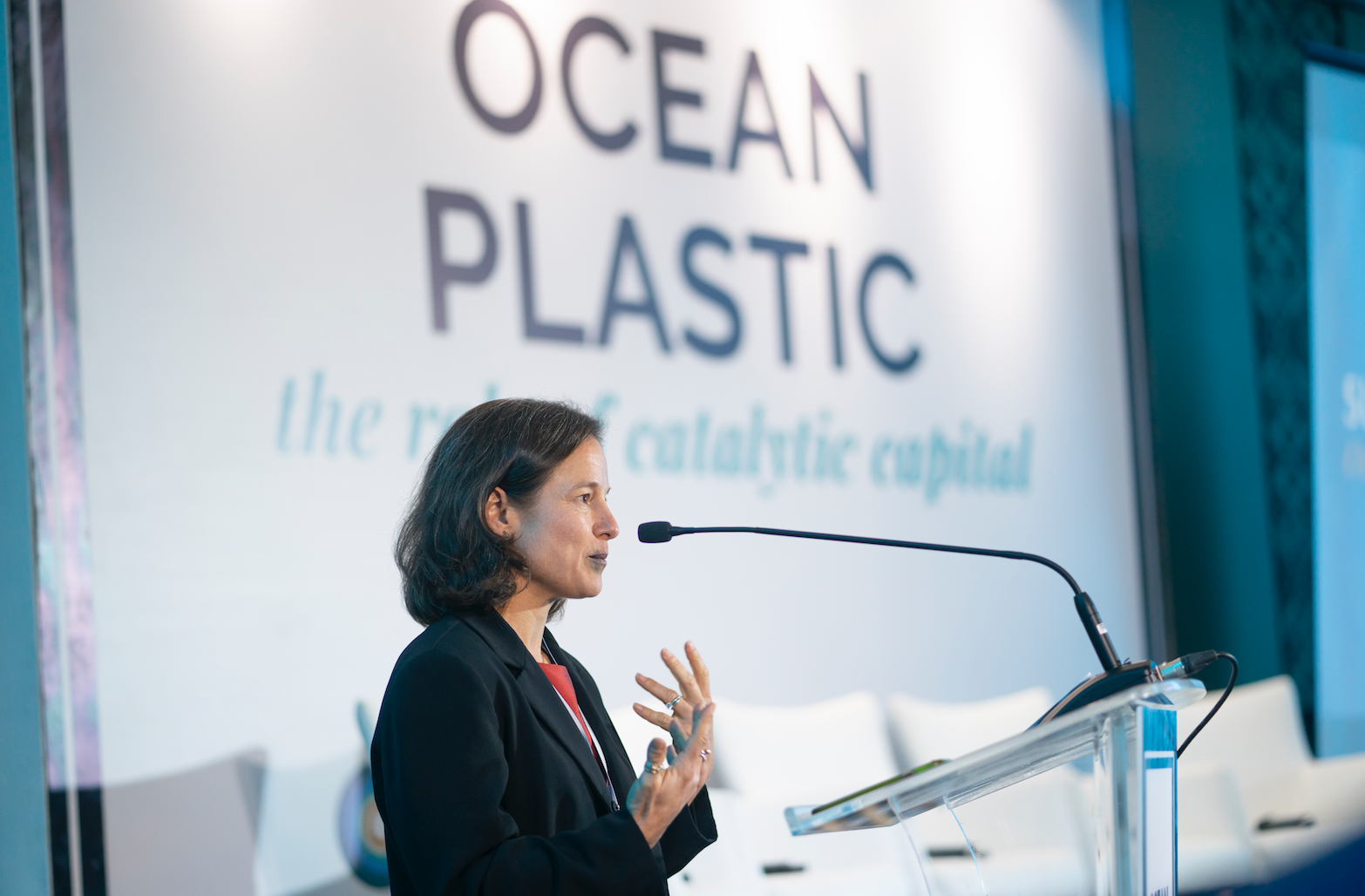 This assessment ultimately led Ocean Conservancy and our partners at Circulate Capital (an investment firm dedicated to financing solutions to the ocean plastic crisis) and Second Muse (a global consulting agency tackling a range of challenges) to Bali last week for the fifth Our Ocean Conference. There, standing before a packed room, we proudly announced that just a year after
committing to launch a funding
mechanism supporting waste collection and recycling in southeast Asia, we had secured more than $100 million from several of the world's leading companies to incubate and finance waste management projects in the region.
Circulate Capital will allocate money to companies and innovators who are working to improve waste collection and recycling so that they may expand and scale up, with the ultimate goal of reducing the amount of plastic that leaks into the ocean (not to mention improving the everyday lives of the communities they serve). It sounds abstract, but it's actually anything but. In Bali, I had the pleasure of accompanying our Indonesia-based partner Second Muse to meet with some of these innovators and see firsthand some of the projects that the $100 million fund could support.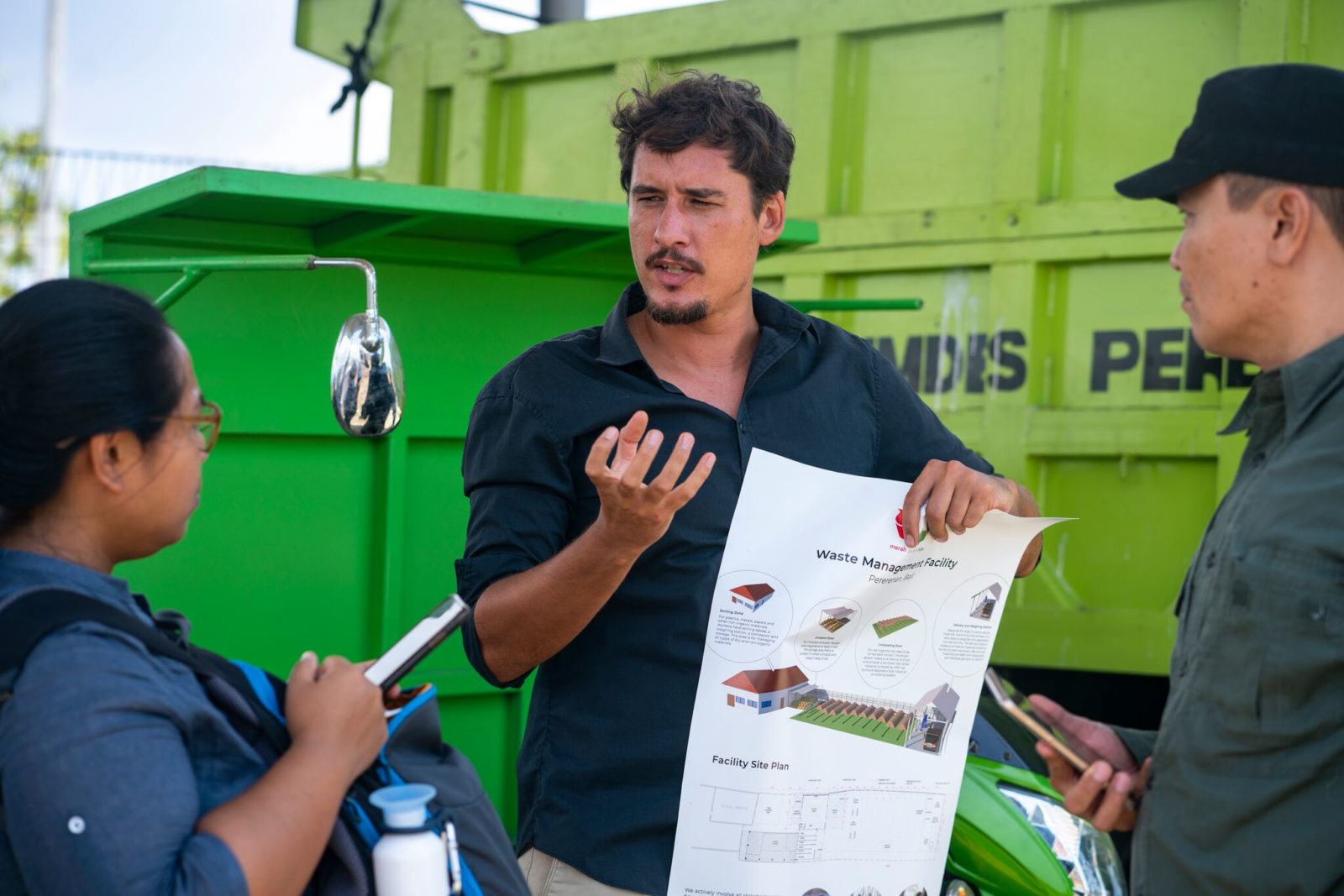 At Second Muse's Kembali Innovation Hub office, we heard from several different startups working to address the ocean plastic crisis from different angles. Among them, Muhamad Akbar of
Gringgo
explained how the company has managed to triple the recycling rate in the Balinese town of Sanur by connecting waste pickers to recyclers through mobile app technology. Stephen Bowhill, CEO of
RePal
, explained how his business is sourcing recycled plastic to manufacture plastic pallets that can last for years and be recycled and re-manufactured again and again. In addition to building a market for recycled plastic (thereby ensuring that plastic gets collected rather than dumped), the pallets eliminate the resource-heavy production of hardwood alternatives.
We also had the chance to visit on-the-ground operations of two recycling companies, EcoBali and Merah Putih Hijau (MPH), both of which provide educational resources to encourage proper sorting and disposal of household or—in the case of EcoBali—commercial trash, in addition to their business operations. As MPH's Sean Nino Lotze explained, being able to sort waste before it gets to landfill increases the value of the material—particularly plastic. He added, "It's only waste when it arrives at a dump. [At the facility], it's still material."
I left Bali, and the offices and worksites of these innovators, more optimistic than ever that we can solve the ocean plastic problem. From the highest levels of governments and corporations, we are seeing the commitment needed to direct policies and resources to the problem. The critical link are the entrepreneurs on the ground who can use these opportunities to create the tangible programs and businesses that will literally take trash off the streets and away from the ocean. As we saw in Bali, they are more than up to the task.