Our Trip to Nassau with Guy Harvey and Norwegian Cruise Line
Ocean Conservancy, Norwegian Cruise Line, Guy Harvey and the children of Nassau are joining forces to protect our ocean.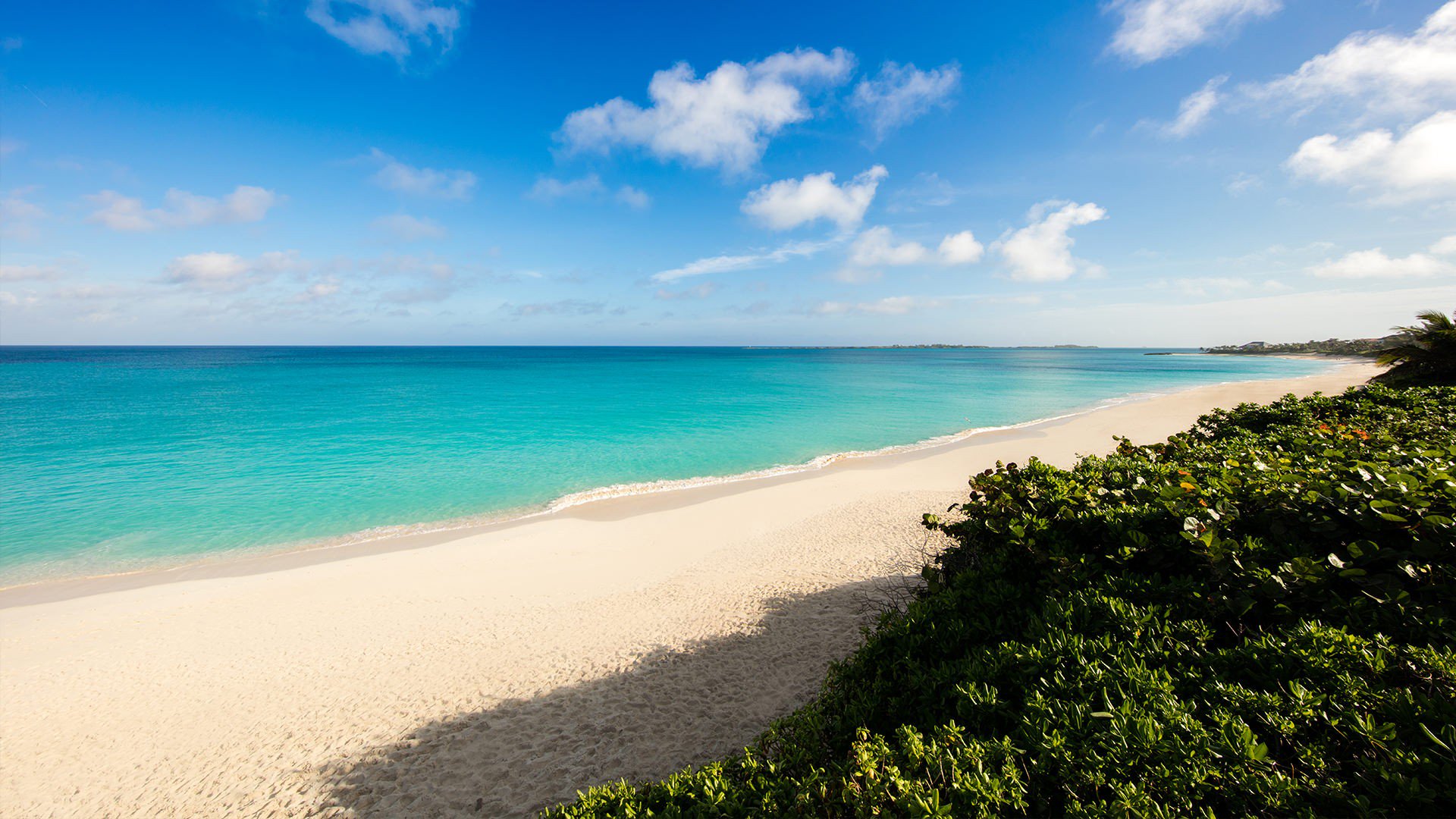 Ocean Conservancy has a new partner in conservation: Norwegian Cruise Line Holdings Ltd. This year, Norwegian joined our Trash Free Seas Alliance®, a partnership our organization leads with businesses and organizations to reduce ocean plastics. Norwegian also supports the International Coastal Cleanup and is our partner in the world's largest volunteer effort to remove and collect data on trash from beaches and waterways around the globe. To celebrate their commitment to conservation and their pledge to remove all plastic straws from their ships—an unprecedented move in the cruise industry—Norwegian Cruise Line held their second Conservation Cruise last month, where they sailed from Manhattan to Nassau round-trip on Norwegian Escape. Norwegian invited me to join the trip and speak to Bahamian schoolchildren about marine conservation with Guy Harvey and his friends and family at the Guy Harvey Ocean Foundation during our stop in Nassau.
Guy Harvey's captivating art depicting resplendent fish and teeming marine wildlife, combined with his strong conservation ethic, has made him a legend among fishermen and conservationists alike. The Guy Harvey Research Institute at Nova Southeastern University in Broward County, Florida is pioneering shark and billfish research in the Caribbean and Atlantic, and the Guy Harvey Ocean Foundation is working hard on marine conservation issues from habitat protections to rebuilding depleted fish stocks.
In Nassau, Ocean Conservancy, Norwegian Cruise Line, and Guy Harvey and the Guy Harvey Ocean Foundation met with hundreds of Bahamian schoolchildren to talk to them about the protection for fish, the mitigation of marine plastics and potential threats to the beautiful ocean nation of the Bahamas.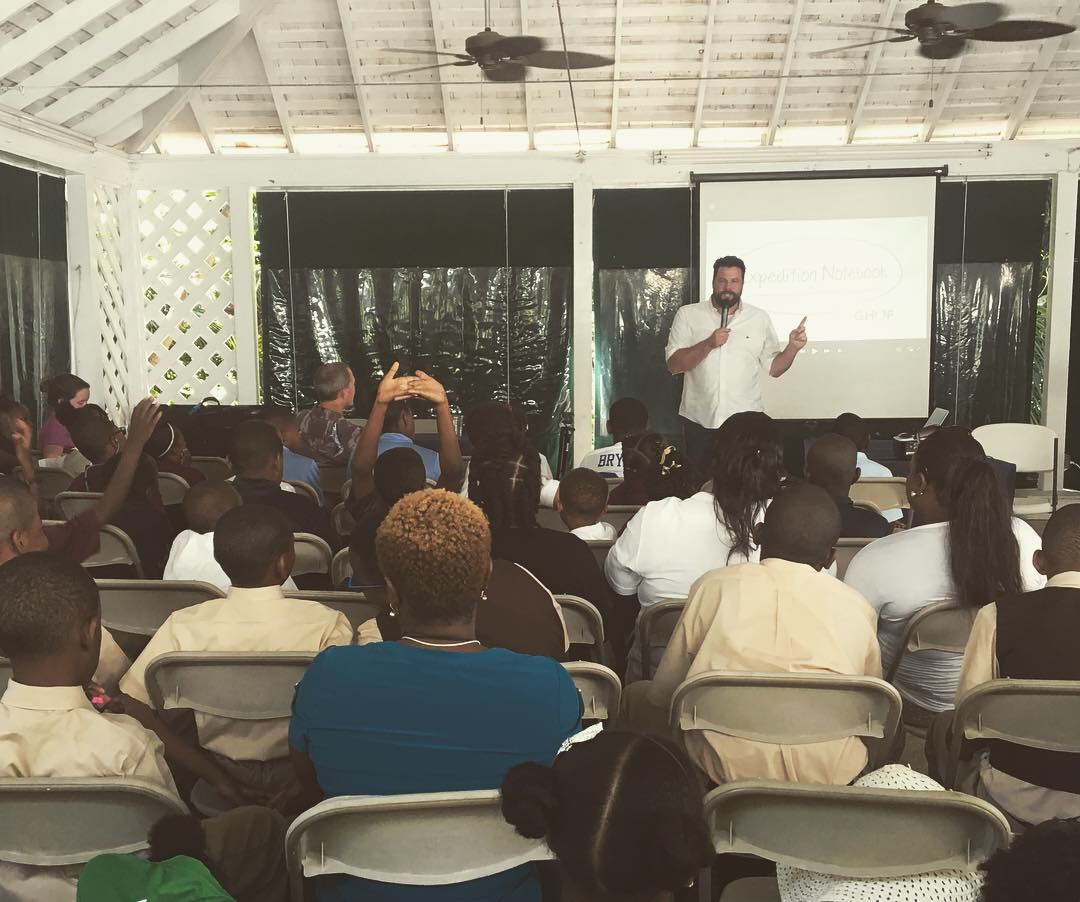 The kids, some of them as young as 4, were exceptionally well-versed on the issues facing the reefs and islands surrounding them. They easily identified parrotfish and knew that they were like the lawnmowers of the reef, grazing on algae and creating sand in the process. They knew that lionfish weren't home in Bahamian waters and that they were putting native species at risk. And as much as anything, they knew that their beloved Montagu Beach right there in Nassau deserves to be clean and sandy white as opposed to littered with plastic and trash. It was so refreshing to see these children, the newest generation of Bahamians, so in tune with their ocean environment and so prepared to become the vigilant stewards of their country's beautiful ocean resources.
I was proud to see that the Bahamas were in such good hands. When Norwegian Cruise Line invited me to speak to Bahamian schoolchildren in Nassau about marine conservation, I knew this was going to be a particularly special trip for me. Generations ago, some of my ancestors left the "Family Islands" of the Abacos in the Bahamas for Key West to start a new life. My great-great-grandfather James Talbot Albury never lost sight of his Bahamian identity—his headstone in Tampa's Woodlawn Cemetery reads "Born in the Bahamas." My identity as a Bahamian-Floridian, or a "conch" as we are known, is a deeply ingrained bit of family lore. That's why I gave my second daughter the middle name "Albury" in honor of her island pedigree.
When you take a cruise, you expect to come off the ship feeling relaxed and refreshed after a week of epic pampering. And while I did feel relaxed and refreshed after my trip with Guy Harvey and Norwegian Cruise Line, I also felt inspired, optimistic and excited that the children we met were excited to make a difference and so knowledgeable about what needs to be done to protect our ocean planet—and that my ancestral Bahamian home is in such good hands as it faces the looming obstacles of a changing ocean.