5 Reasons Why the Government Shutdown is Bad for Our Ocean
Learn how the government shutdown is impacting the ocean and why it's a problem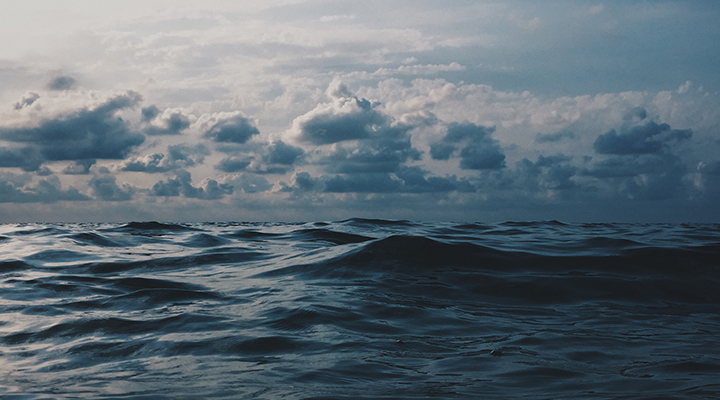 Last night Congress missed its deadline to agree on a funding solution to replace the expiring Continuing Resolution (CR) and the federal government has partially shut down. Until Congress can reach an agreement on federal funding that President Trump is willing to sign into law, dozens of agencies—including the EPA, Department of Interior and NOAA—will remain closed.
For the ocean, that means that our nation's premier ocean agency, tasked with understanding and managing U.S. ocean waters from Hawaii to Maine, will furlough (send home without pay) around 6,000 employees. Ranging from scientists and technology experts to educators and outreach specialists, these hardworking folks who strive every day to protect and improve our ocean will wait at home to hear when their offices, labs and visitors centers might reopen.
How might the shutdown impact the ocean and the people who depend on it? Here are five big ways:
1. Fisheries management will go on with just a skeleton crew
While some employees will not be furloughed for the shutdown and will continue to carry out their duties without pay, the vast majority of NOAA employees that work to manage our nation's fisheries will be furloughed. Stock assessments, permitting processes, and more will slow down or even halt.
2. Water quality monitoring will suffer
Only a single NOAA staff person will remain at work during the shutdown to maintain the monitoring system that predicts and detects Harmful Algal Blooms (HABs). With the red tide event that has been impacting Florida for months and other HABs occurring around the country, HABS forecasting is vital for protecting water quality, fisheries and tourism, and this understaffing could have wide-ranging impacts.
3. Ocean research will halt
Staff at NOAA labs will be significantly reduced, with a few people staying at work only to prevent damage and to carry on data efforts needed to protect life and property. All other areas of research, from arctic sea ice to tropical coral reefs, will suspend.
4. Marine mammals may suffer
We know from the last major government shutdown that marine mammal rescue efforts suffer. Groups lose access to federal properties where animals may be stranded. NOAA grants, facilities, and staff are out of reach. We also know that nine Unusual Mortality Events are currently underway for marine mammals ranging from dolphins to seals, and hundreds of cold-stunned sea turtles have already required rescue this winter. The shutdown creates an unworkable situation for our marine mammal first responders and a deadly one for animals in crisis.
5. The public may lose access to websites and data
Also a lesson learned during the last shutdown, without information technology specialists at work to manage websites and datasets, NOAA may be required to cut the public off from access to the information that taxpayer dollars provide. We pay for the data and information that NOAA collects and provides. Losing access to it does damage to businesses and communities.
These impacts paint a scary picture of a dereliction of duty, a failure to manage the ocean resources that are critical to our economy and to the environment. We will be following the shutdown closely. Stay tuned for updates as the impacts begin to come to light from coast to coast.