EU Ambassador Shares on Plastics, Cleanups and Loving the Sea
Ocean Conservancy's Jordana Merran had the chance to speak with Ambassador of the European Union to the United States David O'Sullivan about the EU's proposal to ban certain single-use plastic items by 2021.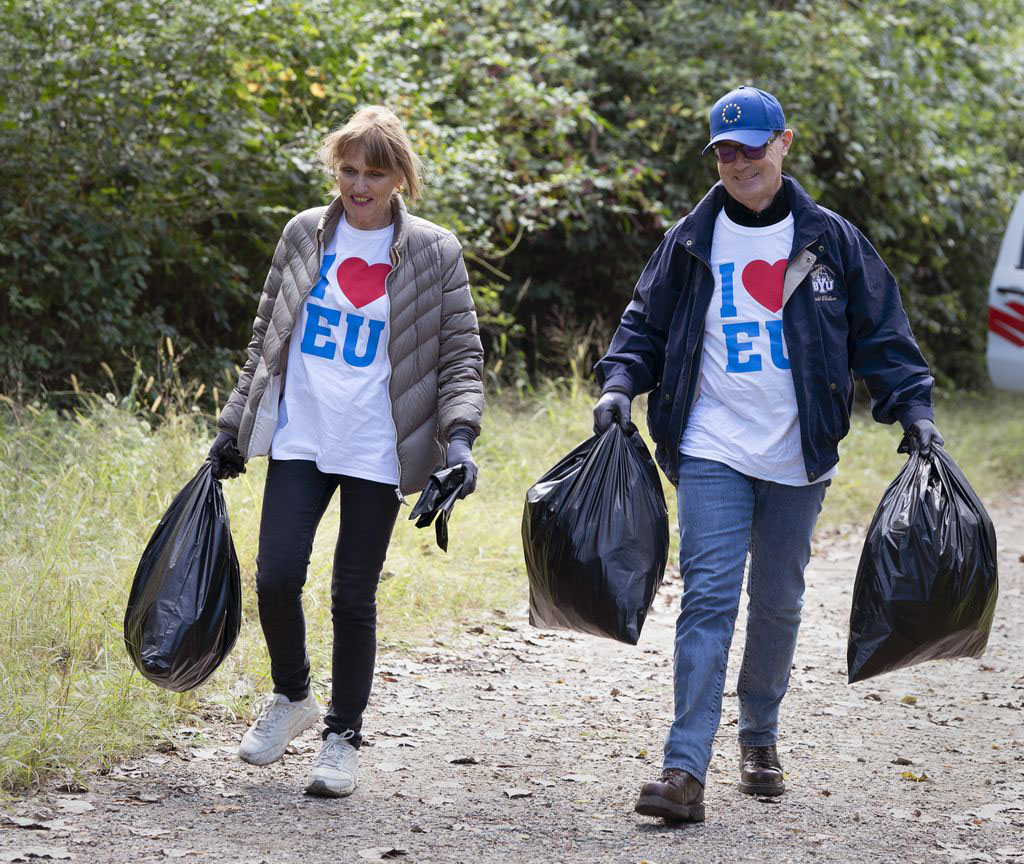 The European Union made headlines in 2018 when it proposed to ban certain single-use plastic items by 2021. This spring, individual member states are expected to vote on the legislation and begin devising just how this ambitious initiative will unfold. Ocean Conservancy had the chance to speak with Ambassador of the European Union to the United States David O'Sullivan about this bold new move, his personal connection to the ocean and even Ocean Conservancy's International Coastal Cleanup!
Jordana Merran: The EU is poised to make history with its new plastics initiative. Can you tell us more about it?
Ambassador O'Sullivan: The European Commission came forward with a strategy to target the 10 single-use plastic products which are most often found on Europe's beaches and seas—things like plastic cotton buds, cutlery, plates, straws and drink stirrers. The idea is to ban these completely, but also to have consumption reduction targets.
There will also be obligations for producers, who will have to cover the costs of waste management and clean-up. And there will be awareness measures, to raise awareness among the public of recycling requirements and so forth.
The next step is to take these measures through our legislative process, and we hope that we will get this adopted before the European Parliament elections in May 2019.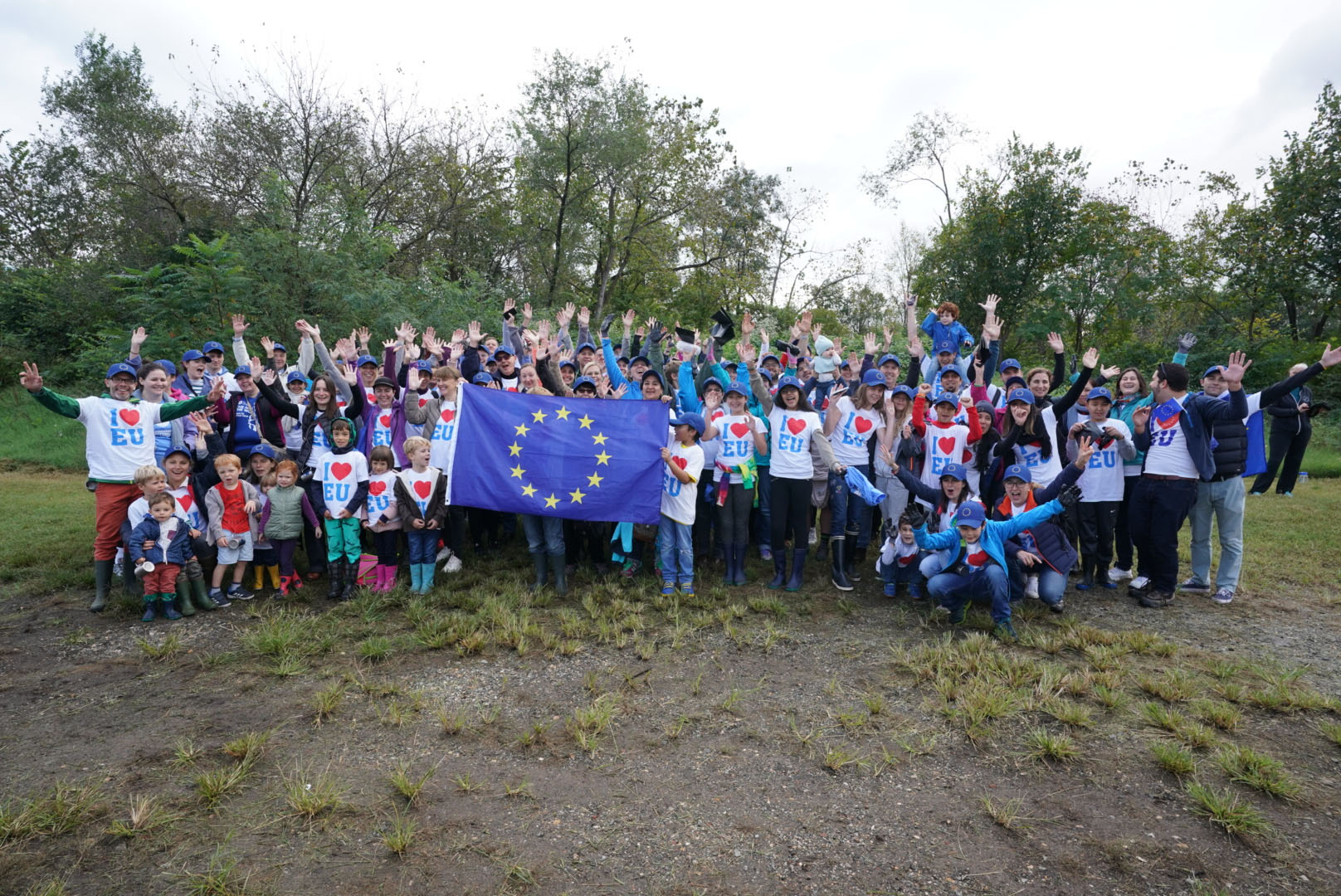 Merran: The EU is composed of more than two dozen countries with widely varying topographies and traditions. It's incredible to see a unified position on this issue!
Ambassador O'Sullivan: The EU has the world's largest maritime territory, with a coastline seven times as long as the United States'; 23 out of our 28 member states have a coastline; and our maritime regions are home to almost half our population and count for about half of our GDP.
So it goes without saying that oceans are very important to Europeans.
Merran: Do you anticipate any challenges or pushback?
Ambassador O'Sullivan: I don't think so. I think there will, of course, be some resistance, as there always is, because this requires a change—when we first started banning plastic bags and things like that, there was a moment of resistance. But there's a general recognition amongst our member states that [ocean plastic] is a very serious problem, that we need to do something and that these are the kind of measures that are the minimum needed to stop this problem from getting a lot worse.
Merran: What led to this initiative? Why now?
Ambassador O'Sullivan: I think the 2017 Our Ocean Conference in Malta was a big game changer for the European Union, in terms of mobilizing funding and ocean action on an unprecedented scale. Much of what we're doing now flows from that.
I think the key thing is a change of people's attitudes. Then you try and help people who decide they want to do something. Public policy has to create the systems and the structures that enable them to do that.
Merran: This past October you and your colleagues joined Ocean Conservancy's flagship International Coastal Cleanup event in Washington. What moved you to participate?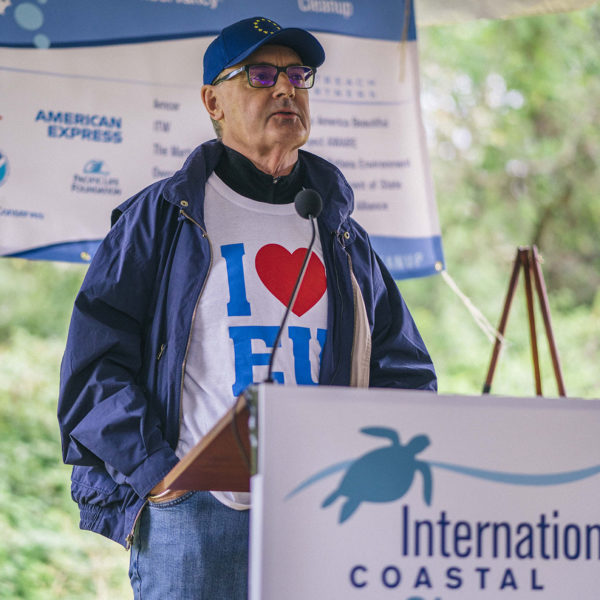 Ambassador O'Sullivan: In the run-up to the 2017 Our Ocean conference in Malta, we launched a series of actions to raise awareness and one of them was for our delegations around the world to host, or participate in, beach clean-up events. In 2018 we again called on our delegations to join this effort. The EU delegation to the US participated in Ocean Conservancy's Kingman Island cleanup.
Merran: What was that like for you? Did it change hearts and minds?
Ambassador O'Sullivan: The thing that struck me was discovering this one little cove, where it was just full of plastic bottles. Being there and seeing how much trash there is, and how much stuff we left behind even after the two hours of cleaning, it's scary. I think all of us came away thinking, Wow, this is a big, big problem.
And I really want to pay tribute to Ocean Conservancy for organizing these kinds of events because it does make a difference. It was fun and well-organized. You really made it easy to clean up.
Merran: We're so glad you could come! My last question is: what's your personal connection to the ocean?
Ambassador O'Sullivan: I'm Irish, and Ireland's an island, so I've always been very close to the ocean. I'm a very bad scuba diver, but I love it—it's one of the things I enjoy most, actually. I love the sea, I love the water, I love the connection between the land and the sea.
---