Coast Guard Announces New Alaskan Arctic Vessel Study
Study will assess impact of increased ship traffic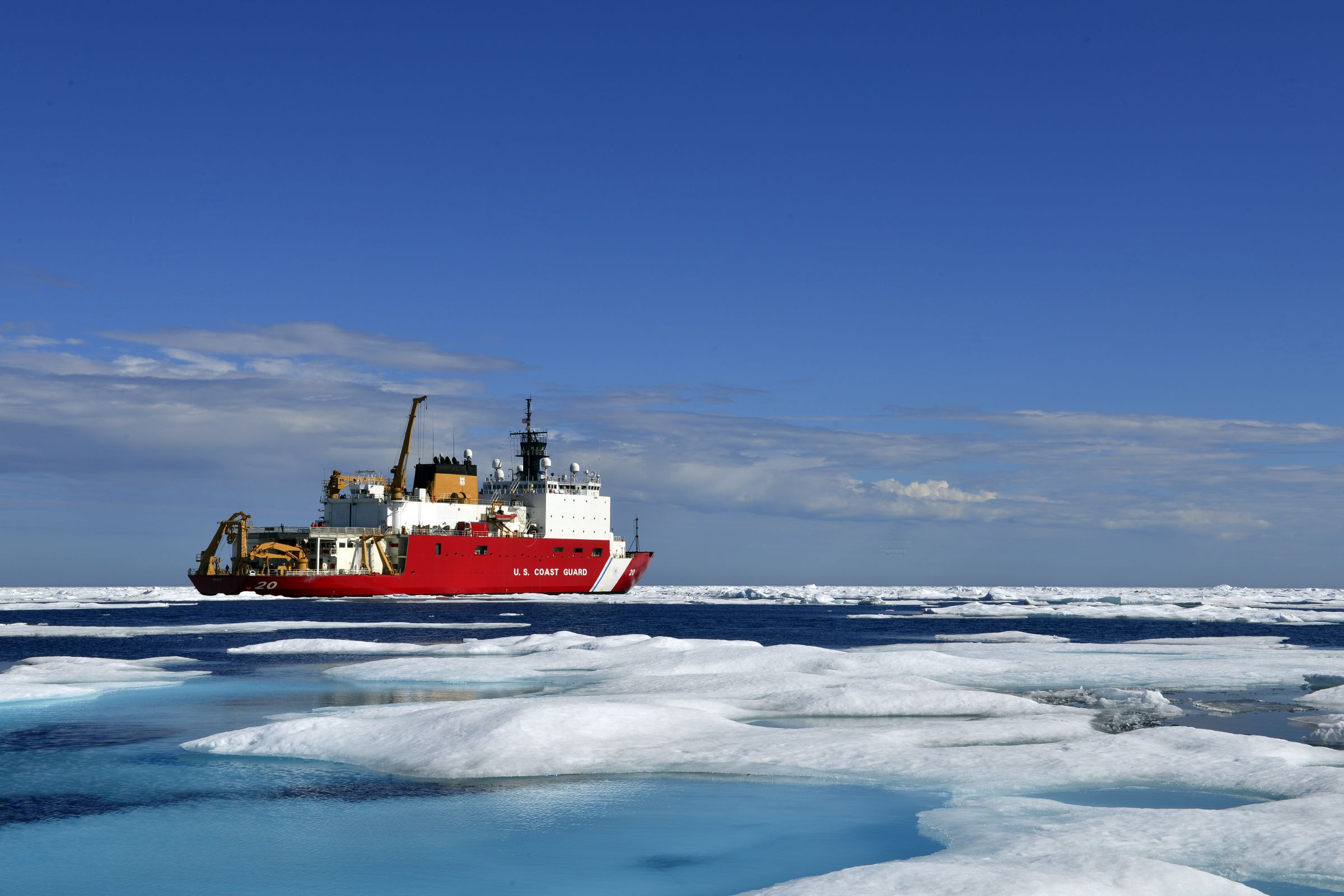 The Coast Guard has launched a new study of vessel traffic in the Chukchi and Beaufort seas off the northwest and north coast of Alaska. The study, which was announced late last month, will assess current and predicted vessel traffic in the region and—if warranted—recommend measures to improve safety and environmental protection. The Coast Guard has invited the public to participate in this process by submitting suggestions and recommendations. Join us and tell the Coast Guard you support its efforts to protect Arctic waters from the impacts of increasing ship traffic.
The Chukchi and Beaufort seas are full of life. They are home to iconic marine mammals like walruses, bowhead whales and ice-dependent seals. Each summer, millions of seabirds gather in the Arctic to take advantage of seasonal abundance. Indigenous peoples have lived in Arctic coastal communities for thousands of years and continue to rely on healthy ocean waters as a source of food and to sustain traditional cultural practices.
The Arctic region is experiencing rapid change and is warming at more than twice the rate of the rest of the planet. Sea ice in the Chukchi and Beaufort is decreasing in extent, thickness and duration. At the same time, vessel traffic in the region is increasing, and that trend is predicted to continue in coming years. If not managed properly, this could cause significant impacts. Threats include:
Oil spills from vessels, including the potential for large spills;
Increases in air and water pollution;
Conflicts with indigenous hunters in small craft;
Ship strikes on slow-moving marine mammals;
Growth in underwater noise that could adversely affect marine animals; and
Introduction of harmful invasive species.
The remoteness of the region—thousands of miles from response capabilities—means that the impacts of a serious vessel accident, especially an oil spill, would be devastating to the marine environment and the people whose lives and livelihoods depend on a healthy ocean. The best way to avoid such accidents is to prevent them from happening in the first place.
Fortunately, there are ways to minimize these threats. We're optimistic the Coast Guard's newly announced vessel traffic study will lead to pragmatic measures that increase ship safety and help protect the Chukchi and Beaufort seas from potentially harmful impacts.
In fact, a similar Coast Guard study recently led to the adoption of designated vessel traffic routes and protected areas in the Bering Sea and Bering Strait region. All these measures took effect December 1, 2018.
The Coast Guard's Chukchi and Beaufort sea traffic study is just getting underway, and there will be a lot to consider when assessing how best to manage marine traffic in this area. Vessel traffic is diverse and includes small craft used by indigenous hunters, traffic associated with community re-supply, tour boats, industry-related vessels, research ships and—increasingly—commercial transit traffic traveling the Northern Sea Route or Northwest Passage. The region is also highly dynamic: it's covered in sea ice for months at a time, and ship operators can encounter ice hazards at any time of year. And, of course, these waters are home to ecologically important areas and an abundance of marine wildlife.
As the Coast Guard has recognized, successful vessel traffic management in the Chukchi and Beaufort seas will need to balance all these factors. Join us in encouraging the Coast Guard to chart a responsible path forward in this challenging region.