Connecting One of Our Smallest States to Our Planet's Biggest Wonders
New Hampshire's Seacoast Science Center inspires ocean conservation through education and immersion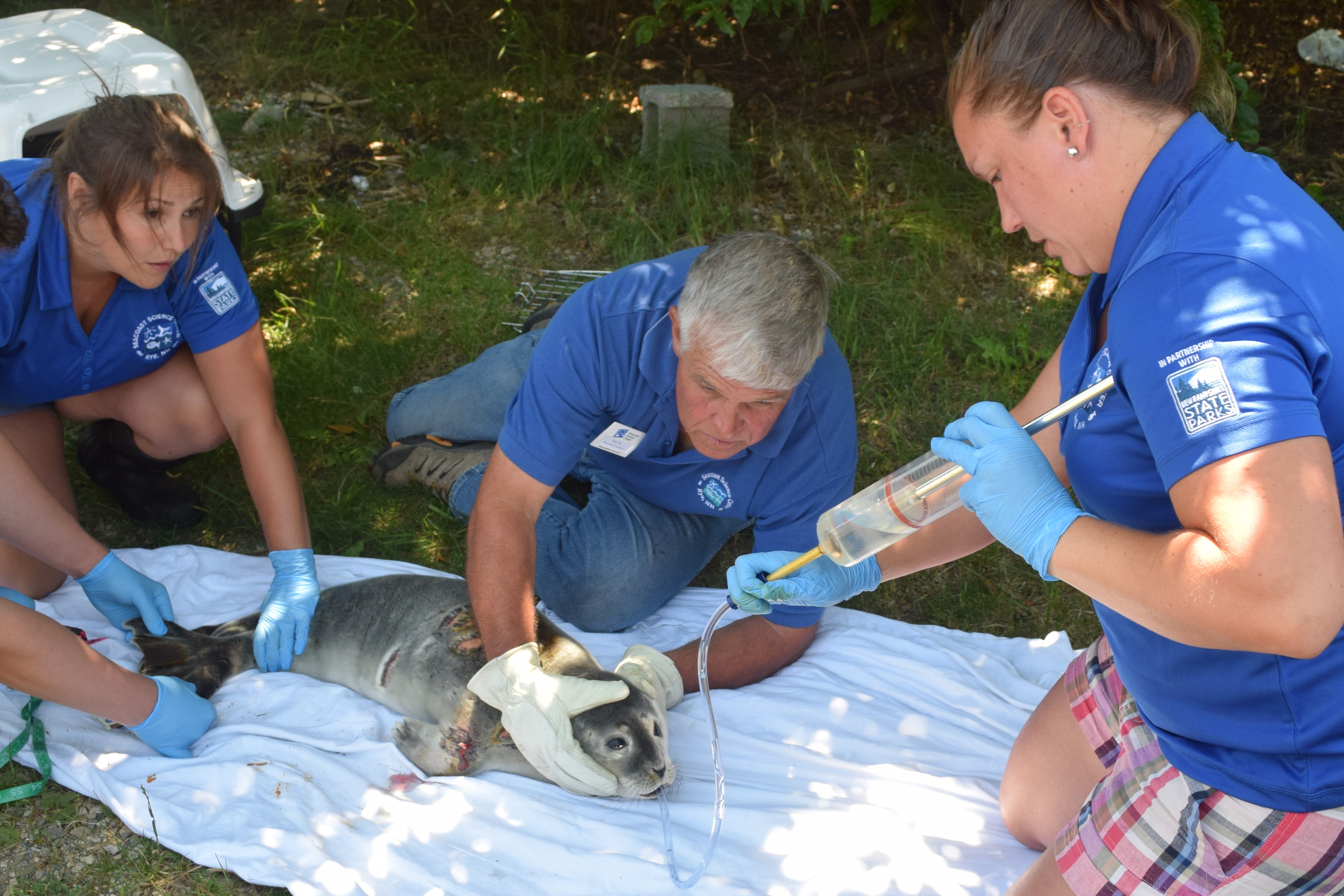 This blog is written by Kate Leavitt and Ashley Stokes. Kate Leavitt is the Director of Mission for programming and exhibits and Ashley Stokes is the Marine Mammal Rescue Program Manager at the Seacoast Science Center, located within Odiorne Point State Park in Rye, New Hampshire.
New Hampshire may have a small coastline compared to other states but our draw to the sea is strong. Here at the Seacoast Science Center, we're lucky to get to spend our days connecting people to the wonders of our ocean. Providing educational experiences at Odiorne Point State Park on behalf of New Hampshire State Parks, we offer visitors a glimpse into another world, foreign and fascinating, and spark the curiosity that leads to a lifetime of conservation. The ocean is the thread that connects us all, from our tiny state to places across the globe, and we want people to understand how they play a part in that vast system. But the truth is, we can't do it alone. We rely daily on a suite of programs and resources from the National Oceanic and Atmospheric Administration (NOAA) to provide us the tools we need to help inspire conservation of our Blue Planet.
In 2018, the Center hosted over 90,000 visitors—including 30,000 students—from across New England and beyond who experienced our live animal and science-based ocean exhibits. From rocky tide pools to shrubby salt marsh, guests can enjoy 135 acres of diverse coastal habitat at our locale.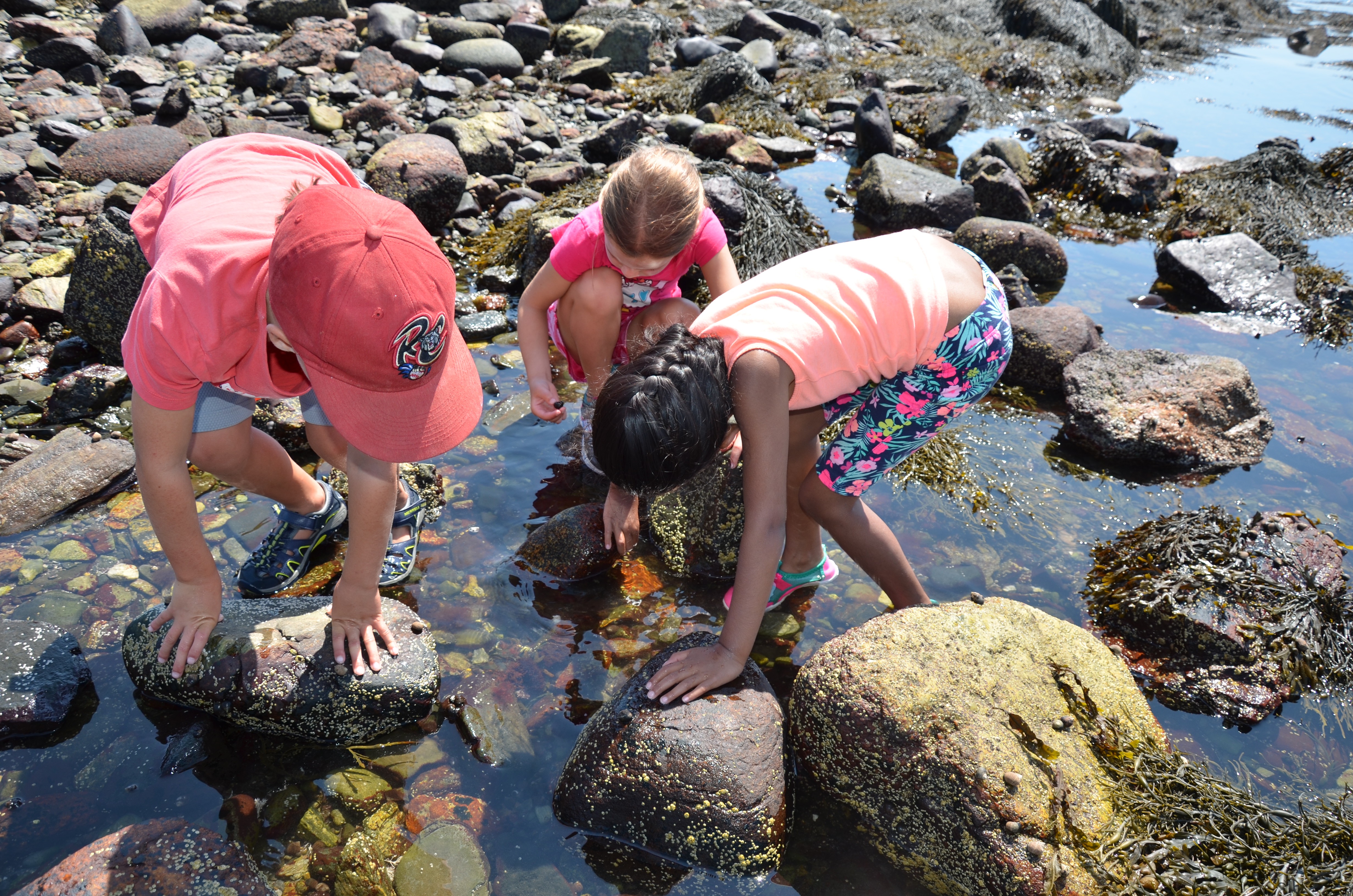 NOAA is a key partner in helping the Center do its work. The UNH Marine Docent Program (managed by New Hampshire Sea Grant under NOAA's National Sea Grant College Program) trains marine educators and facilitators who assist Center staff to ensure that programs run smoothly and effectively. As part of our Changing Oceans program, we utilize NOAA's Digital Coast data sets to help people visualize the impacts of sea level rise in their own communities and localize the effects of global climate change and ocean acidification. The Northeast Regional Ocean Data Portal, also supported by NOAA, gives us a tool to help students explore changing ocean uses and interactive data. The Marine Debris Program at NOAA provides the Center with teaching tools and resources to educate guests young and old about keeping our ocean clean, and also provides the opportunity for citizen scientists to collect marine pollution data.
NOAA's partnership doesn't just help the Center enhance understanding of our marine world—it also helps us mobilize active ocean champions. In late 2013, NOAA's National Marine Fisheries Service authorized the Center to lead the marine mammal rescue effort in New Hampshire, to go into effect on January 1, 2014. This territory was later expanded in 2018 to include a region in northern Massachusetts extending from the New Hampshire border, south to Essex, Massachusetts.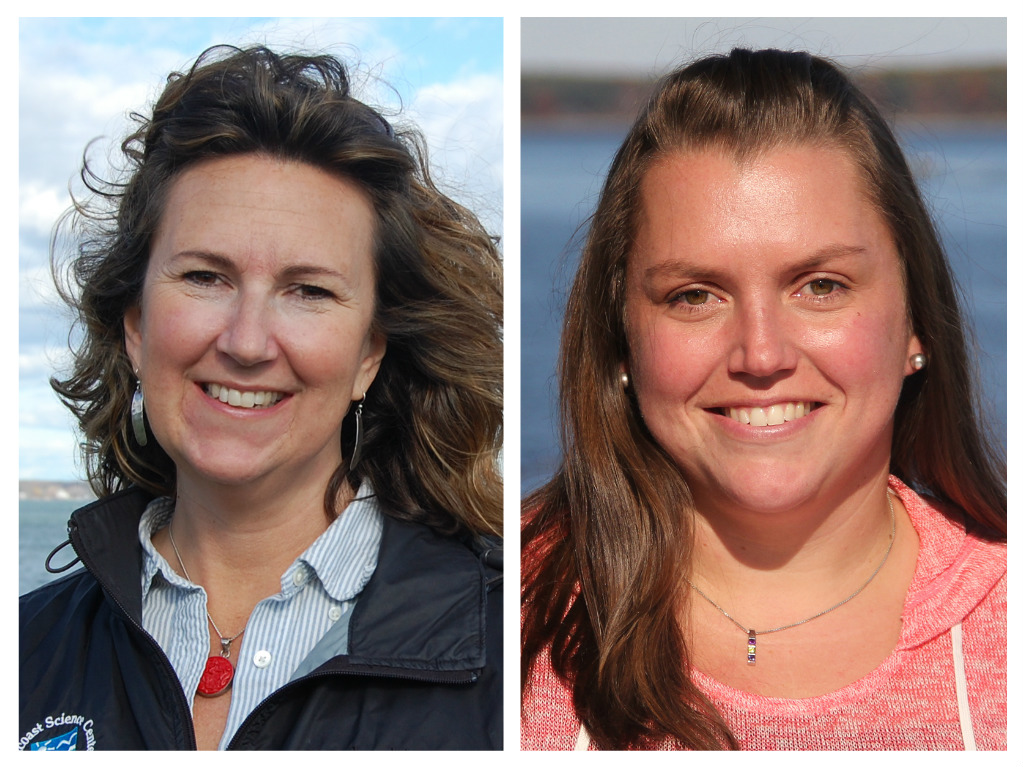 In this role, the Center operates a 24/7 hotline for calls about both live and deceased marine mammals, including seals, dolphins, porpoises, and whales. After receiving a call, Center staff dispatch one of 34 volunteers who live throughout the territory to provide the initial response for the animal. From there, further assistance, such as relocation or prep for rehabilitation transport for live animals, is decided on a case-by-case basis. From dead animals, we collect information to identify why or how the animal met its demise, how deaths might affect population numbers and if the deaths fit a more concerning trend. Information on all animals that are physically handled goes into a national database run by NOAA, which NOAA then uses to respond to requests from datasets for researchers trying to understand things like unusual mortality events in our marine mammal populations. The number of animals responded to each year can vary greatly but the Center must remain ready to respond to any animal, at any time. On average, the Marine Mammal Rescue program responds to 110-115 cases annually. However, in 2018, that number increased dramatically, with 298 cases due to a seal die-off event, otherwise known as an unusual mortality event. Currently NOAA is still investigating the underlying cause of the spike in deaths.
The bottom line
Without NOAA, the Seacoast Science Center would not be as well armed with the tools and information to encourage conservation and a further appreciation for New Hampshire's vibrant coast. The resources provided by NOAA span across the agency's offices and program staff, and each of the services are equally vital to the Center's mission. We're grateful for NOAA's partnership through the years and, with their continued support, we can continue to inspire the tens of thousands of visitors who walk through our doors each year to advocate for our blue planet.