Why We Oppose Bernhardt
Bernhardt's career shows a clear pattern of anti-ocean policies that we simply cannot ignore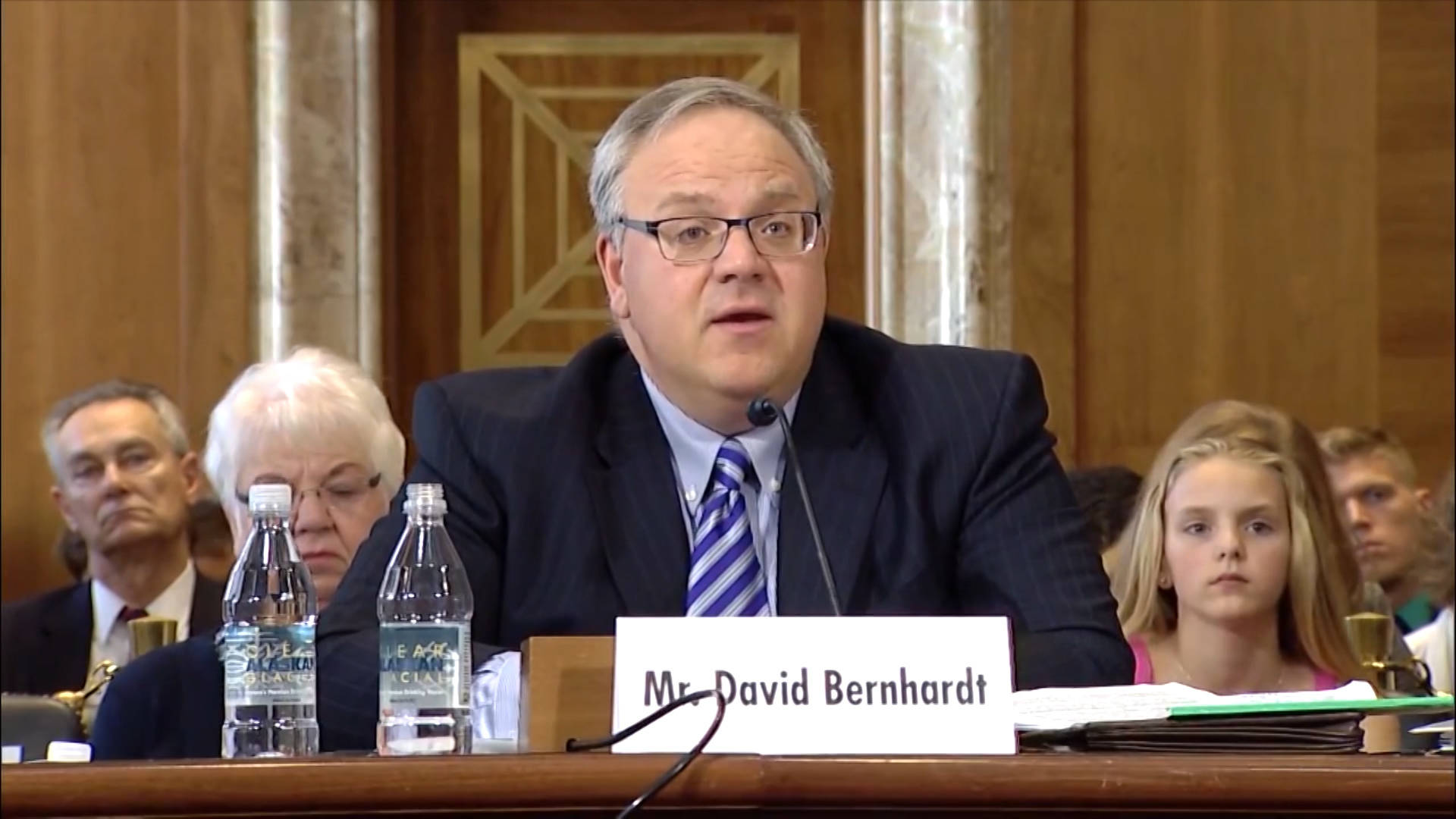 President Trump's nominee for Secretary of Interior, David Bernhardt, is about to be voted on by the United States Senate. Ocean Conservancy is opposed to Bernhardt's nomination, and now is the time to raise the alarm. We believe that Bernhardt's long record pursuing policy actions that are bad for the ocean and environment means that he cannot be trusted to take on the job of one of the government's top stewards of our nation's public ocean resources. But you don't have to take my word for it—just look at his track record.
David Bernhardt 's first post with the Trump administration was Deputy Secretary (the second-highest position at the Department of the Interior), a position for which he was nominated two years ago in April 2017. Even then, his appointment was met with immediate criticism from the ocean conservation community. Many were concerned that his career as an oil and gas lobbyist meant he would use his position to benefit industry interests at the expense of the environment. Analyses revealing Bernhardt's extensive conflicts of interest and reports of oil executives celebrating Bernhardt's rise at the Department of the Interior continue to fuel this opposition.
Bernhardt's tenure at the Department of the Interior demonstrates that these concerns are well-founded. While Deputy Secretary (and more recently while serving as Acting Secretary since the resignation of former Secretary of Interior Ryan Zinke) Bernhardt led the core political team that repeatedly adopted a pro-industry, anti-science approach to policy, including:
proposing to open 98% of the United States' outer continental shelf to possible offshore drilling;
rolling back offshore drilling safety regulations that could weaken rules put in place after the Deepwater Horizon Disaster;
terminating studies on improving offshore oil and gas safety inspections;and
unleashing unrelenting attacks on science at the Department, such as refusing to acknowledge climate change and even completely removing climate change from strategic planning documents.
The results are clear and the track record is consistent. At nearly every turn, David Bernhardt has taken proactive steps to undermine ocean protections and open our public ocean resources to harmful and risky commercial extraction. Bernhardt's career shows a clear pattern of anti-ocean policies that we simply cannot ignore.
At his confirmation hearing, David Bernhardt provided no indication that he would change course. In fact, he pledged to tirelessly move forward with the administration's plan to expand offshore drilling, despite overwhelming opposition from Florida to New England and from the Atlantic to Pacific. When it comes to protecting our ocean and the communities that depend on it, the oil and gas industry cannot be allowed to call the plays. That's why Ocean Conservancy is urging Senators to oppose Bernhardt's nomination, and that's why we will continue to hold David Bernhardt accountable if he is confirmed as Secretary of the Interior.