What We Love About Save Our Seas Act Version 2.0
A new bill is the next step in addressing the problem of marine debris.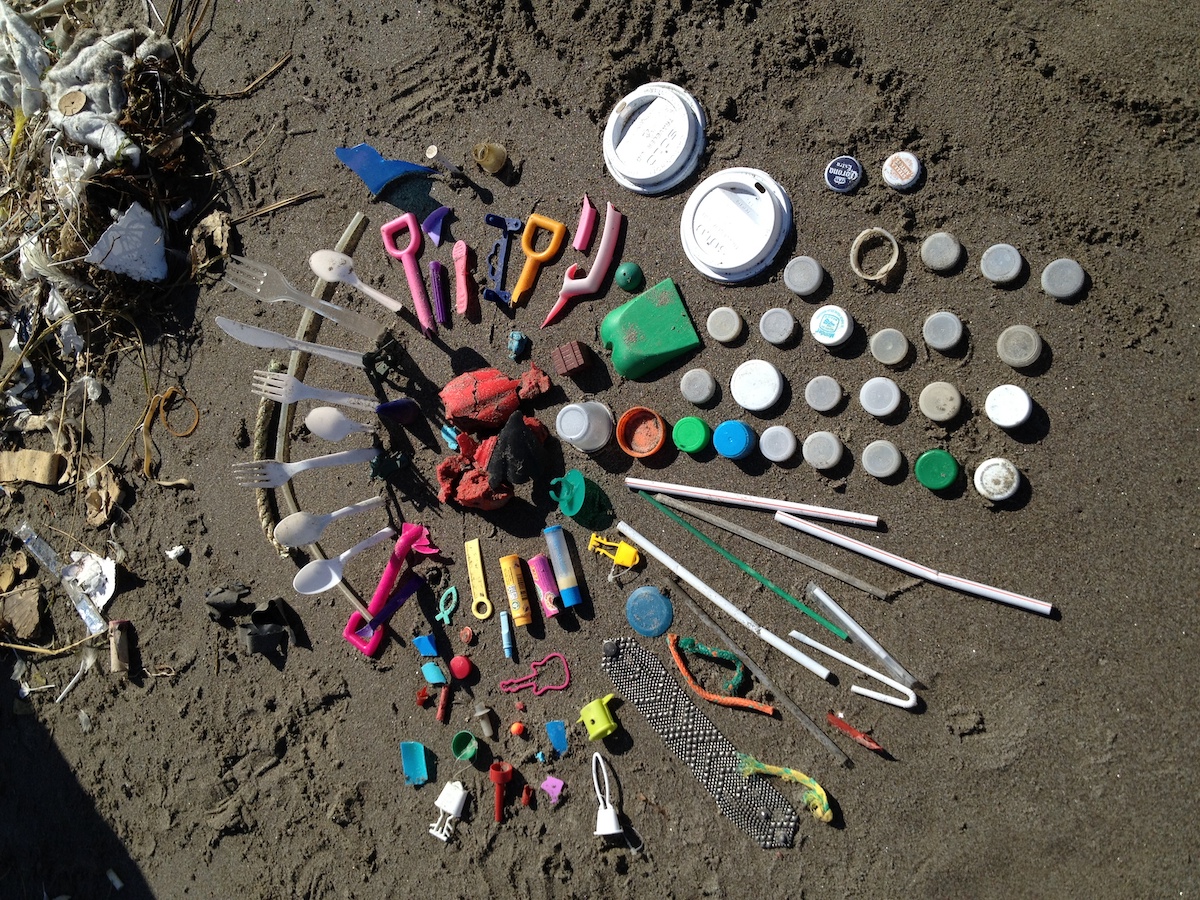 When President Trump signed the Save Our Seas (SOS) Act into law last October, we noted that it wasn't "the end of the fight; it's just the beginning. Ocean Conservancy is already working with our partners and allies on Capitol Hill to identify opportunities for further action to address the growing marine debris problem."
As you may recall, the law reauthorized the National Oceanic and Atmospheric Administration's (NOAA) Marine Debris Program through FY2022 at the longstanding level of $10 million annually. As Kevin Allexon, Senior Manager of Government Relations at Ocean Conservancy, said in a statement, the legislation represented a "modest but important step forward in addressing the growing, global threat of ocean plastic. It's also an unmistakable recognition of the work that the National Oceanic and Atmospheric Administration's Marine Debris Program does to combat it."
The legislation also called on the Administration to engage the State Department in addressing the marine debris problem globally—an important move given the global scope of the marine debris crisis.
Well, we weren't kidding about it being the start of the fight! On Wednesday, after many months of work and consultation with us and other ocean experts and stakeholders, Senators Dan Sullivan (R-AK), Sheldon Whitehouse (D-RI) and Bob Menendez (D-NJ) introduced Save Our Seas Act 2.0.
Save Our Seas Act 2.0 builds on the original legislation in substantial ways. Here's what we love about the new bill:
SOS Act 2.0 proposes a variety of new measures to bolster international engagement and cooperation to research and address the marine debris crisis.
It commits resources to scientific research to better understand and address the root causes of plastic pollution, both here in the U.S. and around the world.
The bill also proposes a host of new efforts here at home to improve our waste management system, particularly our recycling infrastructure. For example, the bill creates a loan program for states to support trash wheel and litter trap technologies.
Ocean Conservancy strongly supports Save our Seas Act 2.0 and applauds the clear recognition that there is no single solution to the marine debris crisis. The bill aims to address the crisis from a number of angles. Of course no bill is perfect on arrival, and there will be much debate in the next few months. Our hope is that additional measures will be added to address the impact of unnecessary plastic products and reduce their usage, and promote alternative non-plastic, sustainable materials that do not create additional negative impacts on our environment.
Still this is amazing news for our ocean and we couldn't be more proud to work with these ocean advocates in Congress. In fact, our CEO sent a letter to the Senators saying just that. Stay tuned!
You can TAKE ACTION here to tell your Senator to join the fight against plastic pollution!