Record Breaking High Tide Flooding Will Only Get Worse
Sea level rise is happening now to coastal communities here in the U.S.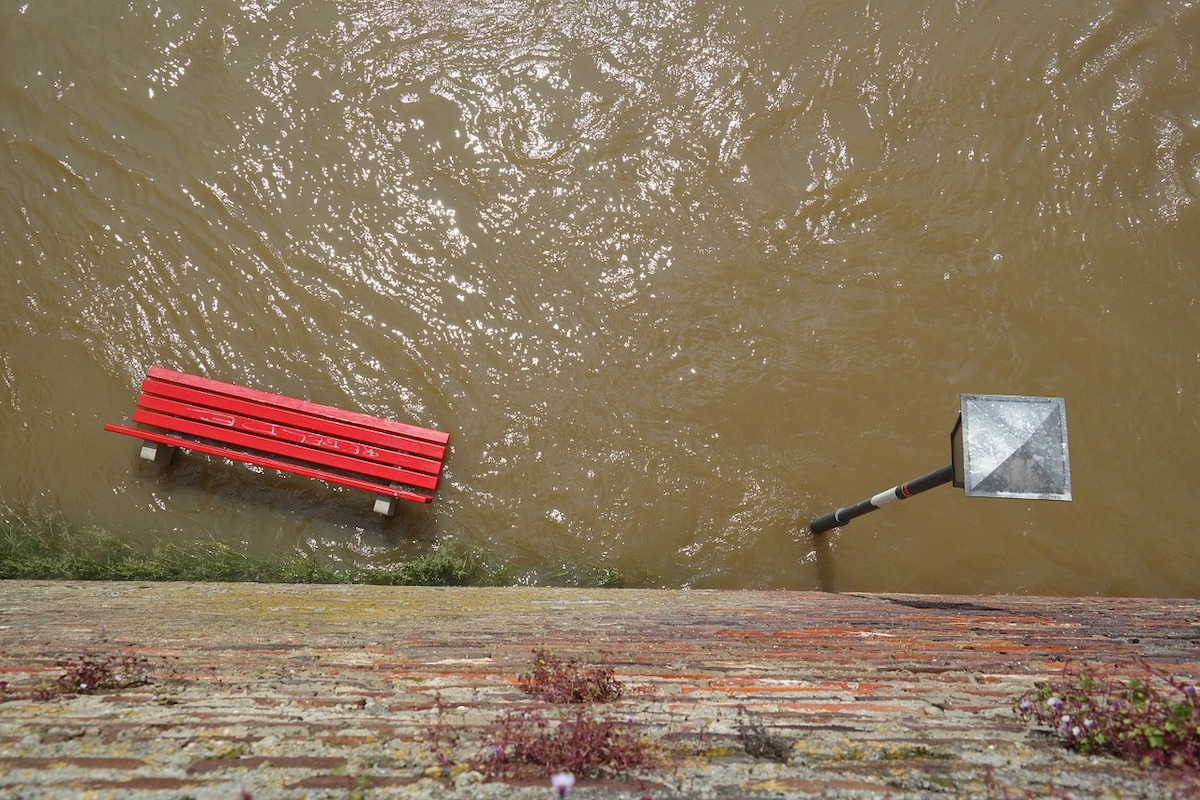 We frequently talk about the ocean impacts of climate change, but that can be hard to understand and some people probably wonder what that even means. But a new report from NOAA details how sea level rise, one of the most infamous ocean climate impacts, is happening now and to coastal communities here in the U.S. High tide flooding, which is flooding that occurs on a normal sunny day, is becoming more frequent and widespread all across the country. Typically, flooding occurs when storms or hurricanes blow into town, but because of sea level rise, now people can be walking through town in ankle deep water when the sky is blue but the tide is high.
In the U.S., 40 different locations face accelerating high tide flooding trends, according to NOAA. The country as a whole tied its record by averaging five days of high tide flooding in 2018. But 12 locations broke their records with some cities, such as Washington, D.C., experiencing 20 or more days of high tide flooding. High tide flooding affects coastal cities along the west coast, but it's most frequent along the east coast all the way down to Florida. Flooding inundates roadways and disrupts traffic, raises the elevation of groundwater and puts septic systems at risk and its salty waters can damage farmlands and other natural habitats.
In South Florida, and increasingly in other parts of the state, so-called "sunny day" flooding is becoming the norm. In Miami Beach, an errant octopus made its way through storm drains and into a typically dry parking garage during a king tide event, perfectly illustrating the scope of threats that will come as sea-level rise makes sunny day flooding more and more common. It is forecast that Miami Beach will spend $400 million over the next 20 years to keep saltwater and saltwater creatures like this octopus, off city streets.
NOAA predicts that from May 2019-April 2020, high tide flooding will occur roughly twice as frequently as it did in 2000. By 2030, they predict that on average the country will experience 7-15 days of high tide flooding and 25-75 days by 2050. But because sea level rise isn't evenly distributed along the coast, some locations will actually see a significantly higher number of high tide flooding days than the national average.
But what can people do in the face of worsening flooding? One option is for people and communities to relocate away from the coast and the threat of flooding. But unless the government steps in and provides funding for a managed retreat, only those with the means to relocate will be able to. Already, sea level rise, flooding and other climate change impacts disproportionately impact lower income and historically disadvantaged communities.
Even if relocation isn't how communities choose to respond to sea level rise and high tide flooding, they still must work to ensure that other adaptation solutions are equitable and accessible to people with less wealth. Some of those other adaptation strategies could be installing more and better drains, valves, pumps and other water control structures that can prevent flooding; restoring natural shorelines with native mangroves, oysters and seagrasses to bring back the protection those ecosystems provide; and strengthening especially vulnerable coastlines or elevating a community's infrastructure and buildings.
Yankeetown, a rural community in Florida's big bend area on the Gulf Coast, has seen large tracts of upland trees dying of saline soil conditions attributable to continued saltwater flooding and saltwater intrusion into the Floridian Aquifer. This has prompted locals to find regulatory solutions, including implementing "Adaptation Action Areas", which will help plan responses to future flooding events. With over 20,000 Floridian homes currently at risk of chronic flooding today, and 2.1 million Floridian homes at risk of flooding by 2100, the time for action is now.
In addition to governments needing to provide equal access and support to people in flood-prone areas and restoring protective coastal ecosystems, we need to see fewer greenhouse gas emissions. Our country and others around the world need to make bold commitments to reduce our emissions in order to limit future climate change impacts and further sea level rise. The most effective way that we can make these changes happen is by voting for people who understand the threat climate change poses and will take action to protect our ocean and communities.