We are in a Climate Crisis
Reflections from Nome on cruise ships navigating an increasingly ice-free Arctic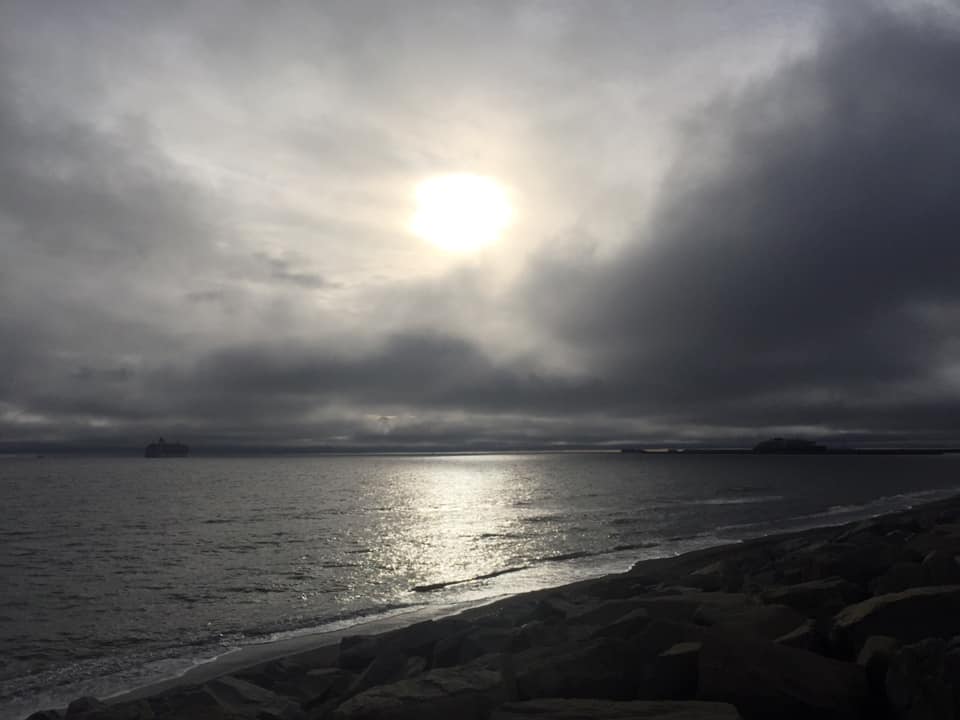 Austin Ahmasuk is a lifelong Nome resident, hunter, trapper and fisher.
When the passenger vessel The World came to Nome on September 10, 2019, I could no longer sit by passively and let our climate crisis continue on without some kind of direct action. So, I took the day off from work to protest about cruise ships navigating an increasingly ice-free Arctic and increasingly warmer Bering Sea in hopes that I could interact with the passengers and let my fellow hometown residents know that I was willing to be vulnerable about an issue that is important to all of us. Nome is my home. I was born just a couple of blocks from where I set up my one-person protest. Behind me was the largely forgotten location where I went to school from kindergarten through 6th grade. It's now the tourist hotspot for people wanting to get their picture taken in front of a ridiculous looking gold pan.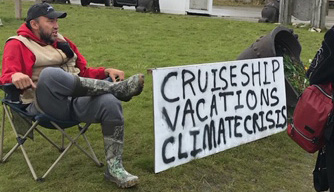 I was ridiculed by some passengers for driving a car and snogo, which is the usual criticism one gets protesting big oil, meanwhile, passersby from Nome gave waves and I even got a free cup of nice coffee for my efforts. I was surprised by how many conversations I had and thought about counting interactions, but I soon realized it was too many to keep track of. I was able to have conversations that politicians should be having but aren't. According to the United States Environmental Protection Agency, transportation accounts for 29% of all greenhouse gas emissions (GHG).
Using my car, snogo and boat is a dilemma I struggle with because my contribution, however small, is a part of the larger problem. We in the Arctic contribute small amounts to the overall GHG but are experiencing changes on faster and on more dramatic scales. Cargo and cruise ships are large pollution producers. They could change their dirty ways but won't do it willingly. If we could find ways to hold accountable big energy, oil, industry and commercial and agriculture—which comprise the remaining GHG emissions—I think we probably would be in a better shape globally. The fact that adventurers and pleasure seekers can travel through an ice-free Arctic Ocean should be the wakeup call that we need to make the polluters pay and transform our lifestyles.
I want peace in the Arctic and I want our Bering Sea to be healthy. Unfortunately, since 2017 we have seen and recorded thousands of dead and stranded marine mammals and seabirds as a result of climate change. As these waters get warmer they will likely become less productive. We in the Arctic are becoming increasingly concerned about the climate crisis and we will engage in this issue ever-increasingly because our lifestyle and our culture are both at risk.