California Leads the Way in Preparing for Climate Change
By signing SB576, California Governor Gavin Newsom has helped prepare California for climate change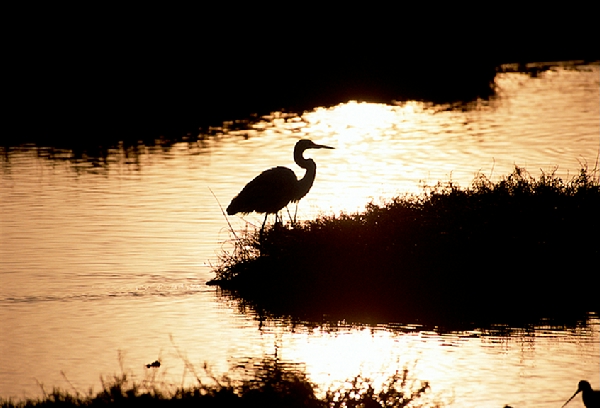 As we have learned from the recent release of the IPCC special report on ocean and cryosphere, changes to our ocean and coasts are coming ever faster, and we need to prepare for them. Last Friday, September 27, by signing SB576 (Umberg), Coastal resources: Climate Ready Program and coastal climate change adaptation, infrastructure, and readiness program, California Governor Gavin Newsom took the Boy Scouts' motto to heart and in so doing has helped prepare California for climate change.
This measure addresses the risks facing the California coasts: extreme weather events, sea-level rise, storm surge and other coastal hazards. These changes threaten coastal communities, infrastructure and natural resources.
Nearly 80% of California residents live within 30 miles of the coast, and the impacts of climate change pose a significant threat to California's $45 billion yearly ocean-based economy. Sea level rise combined with storm-driven waves pose a direct risk to both public and private property, and infrastructure on the coast. Rising ocean waters threaten sensitive coastal areas, habitats, marine life and recreation. Sea level rise alone could cause $17 billion in infrastructure damage by 2050, according to California's Fourth Climate Assessment.
With the passage of SB576, California will develop and implement a coastal climate adaptation readiness program designed to improve the resiliency of the state's coastal communities, infrastructure and habitats. The California Ocean Protection Council will coordinate with state coastal conservancies to develop criteria to prioritize the types of projects needed to improve climate change resiliency in coastal zones. The bill also requires collaboration with scientists, universities and non-governmental organizations to share information about coastal climate adaptation and present that information to the Governor's Office of Planning and Research.
In addition, SB576 recognizes the connections between climate mitigation and adaptation, and that need to act on both aspects of the problem, as well as to build resilience that allows habitats and communities better to withstand the effects of climate change. The bill prioritizes natural infrastructure solutions, like wetlands and seagrass beds, that can provide both carbon sequestration—helping mitigate climate change—and protection from sea-level rise and storm surge, as well as provide habitat for fish and other species.
As the Executive Officer of the State Coastal Conservancy, Sam Schuchat, said, "California has long been a leader in understanding the reality of a changing climate. [This] legislation shows that we will also lead the way in implementing adaptation strategies that give long-term protection to coastal communities while preserving natural resources. By securing our Climate Ready program in statute, and prioritizing multi-benefit projects that use natural infrastructure, the Governor and Legislature have equipped us to better help California prepare for climate change through projects that use nature to provide flood protection, reduce coastal erosion, and increase public access to the coast."
This bill fills a significant void in the state's efforts to store and share valuable coastal data, provides an important safeguard for coastal communities, their economies and their residents, and continues to support California's leadership in science. By signing SB576 and supporting Senator Tom Umberg and the Legislature's work on this issue, Governor Newsom has continued California's leadership by making an important investment in California's health and future that other jurisdictions can emulate.