Bringing Our Ocean to the Prairie
Representing our ocean at the 2019 Society of Environmental Journalists' annual meeting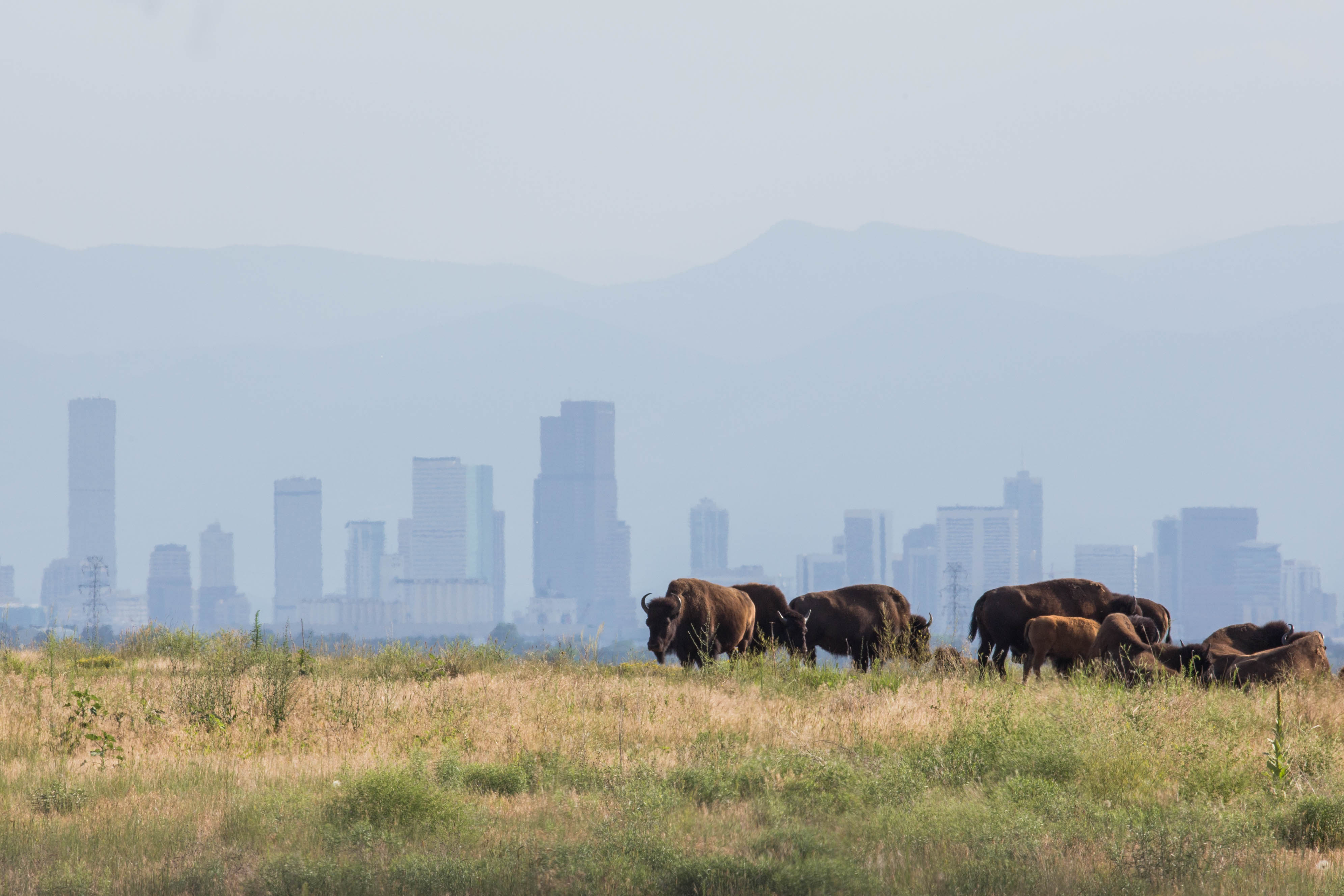 I looked out of the plane window as it began to make its final descent and all I saw was a sea of grass lapping against a looming mountain range. This was not the type of sea I'm accustomed to.
Fort Collins, Colorado makes for an odd destination for a trio of ocean conservationists. But there I was alongside Ocean Conservancy's Mike LeVine and Samantha Bisogno, surrounded by prairie and mountains, bringing our ocean with us to this year's iteration of the Society of Environmental Journalists' (SEJ) annual meeting.
This year, almost 800 environmental journalists made the trek to Colorado to learn from each other, share stories and build relationships with other journalists and potential sources. This year's meeting included sessions and panels led by scientists, policymakers and journalists that focused on some of our planet's most challenging environmental issues: climate change, extinction, environmental justice and much more.
We need exhaustive and accurate environmental reporting now more than ever. Our planet and ocean face unprecedented threats ranging from climate change to habitat destruction, from pollution to plastics. But before we can take action against any of these threats, we need to know what is actually happening. Journalists have the unique privilege of being able to provide us with access to places otherwise unreachable and to expose the truth about what is happening in the world around us.
I will likely never journey to the Arctic and see diminishing sea ice change the ways of life for Arctic ecosystems and communities. Nor will I likely have the opportunity to travel to any of the small island nations that are at risk of submerging beneath the waves as sea levels continue to rise. But through the hard work of journalists, I've seen these places and the changes they're experiencing come alive on the page, over the radio, in photos and on video. Journalists are not only tasked with exposing us to new places, ecosystems and ways of life, but also with informing us about the truth, whether it's the scientific truth underlying our ocean's intricate functioning or the truth lurking within scandals. Journalists arm us with the information we need to take action for our ocean or any other cause we're passionate about. That's why it was so important that Ocean Conservancy attended this year's SEJ meeting.
Organizations working on public lands, wilderness, birds and a little bit of everything were at the meeting talking with journalists about the stories they see unfolding in their worlds. But Mike, Samantha and I were the only representatives from an ocean-specific conservation group. As such, we were able to make sure that journalists heard about the seemingly endless stories that are taking place in and around our ocean. We spoke with reporters from the reaches of Alaska to the shores of Florida telling them about climate change's ocean impacts, fisheries, the Arctic, offshore oil and gas and the plastic scourge of the sea. While we rely on journalists to tell untold stories, they must first know where to look.
During the conference, we built meaningful relationships with journalists and our peers. For me, it was somewhat of a challenge to network and meet new people for five days straight. But the almost oppressive niceness of Coloradans and the wide-open spaces of the prairie provided a good counterweight to the hectic hustle of the conference.
Now the conference wasn't all networking or attending panel discussions, on Thursday attendees could join one of eight different tours around the region to learn more about Colorado and its environment. Samantha journeyed to Rocky Mountain National Park and had some quality time with a herd of bugling elk. While I decided to tour the Rocky Mountain Arsenal National Wildlife Refuge, which used to be a chemical weapons factory during World War II and the Cold War but now is home to herds of bison and the black-footed ferret, North America's most endangered mammal. Now, of course, the day we went on these tours the weather decided to drop from a pleasant 76 degrees the day before to a bone-chilling and windy 23 degrees on the day of. "That's just Colorado," I was told by a smiling local. How someone can smile in the middle of that I will never know. So while the SEJ conference was rewarding and I can't wait for next year's, I'm ready to get back to our ocean.