5 Seafood Traditions Around the World
People all over the globe love their seafood.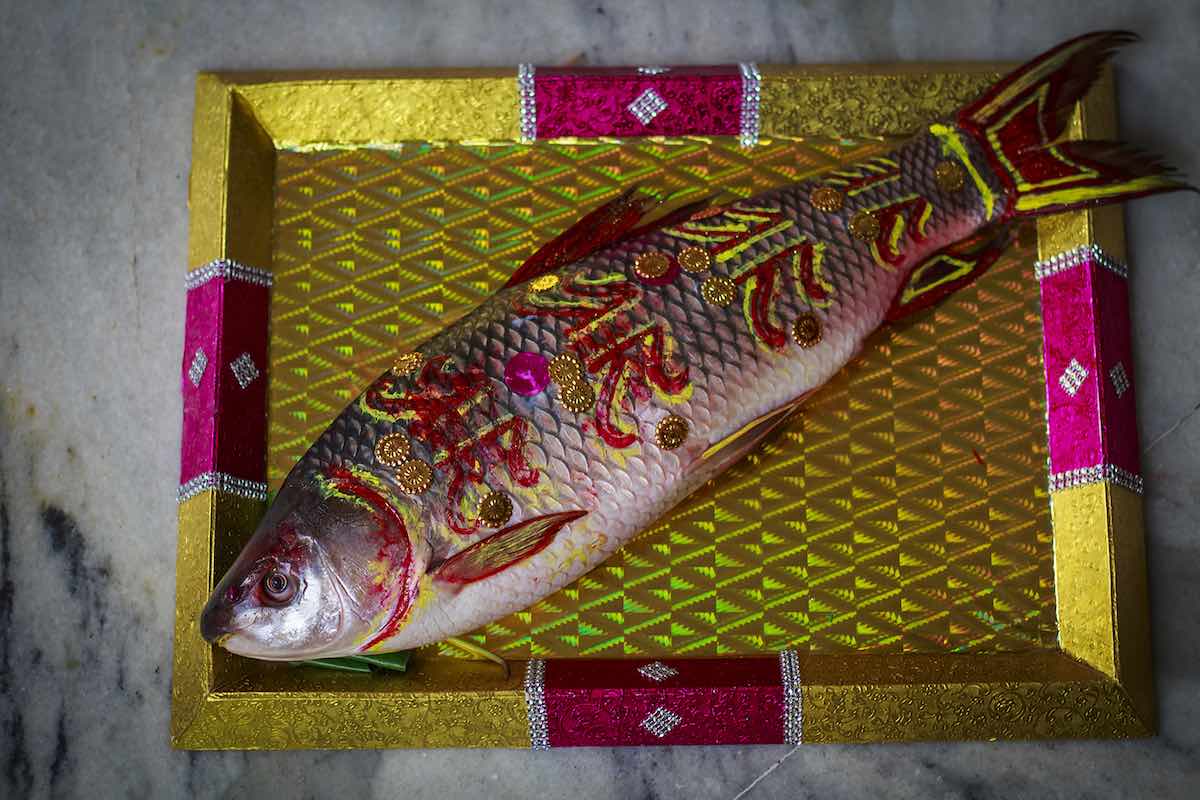 People all over the world, from the Arctic to the Caribbean and from the Midwest to coastal cities, eat seafood. In fact, three billion people rely on seafood as their primary source of protein—that's 40% of the world's population!
But seafood is much more than just food. Seafood, and the fishers who provide it, can have an important role in religious ceremonies, local traditions and cultural identities. As we celebrate National Seafood Month this October, we want to take a moment to recognize the role seafood plays in communities around the world—and remember the important work left to do to ensure fish populations stay healthy for future generations.
Here are five holidays and traditions from around the world that feature fabulous seafood dishes.
Chinese New Year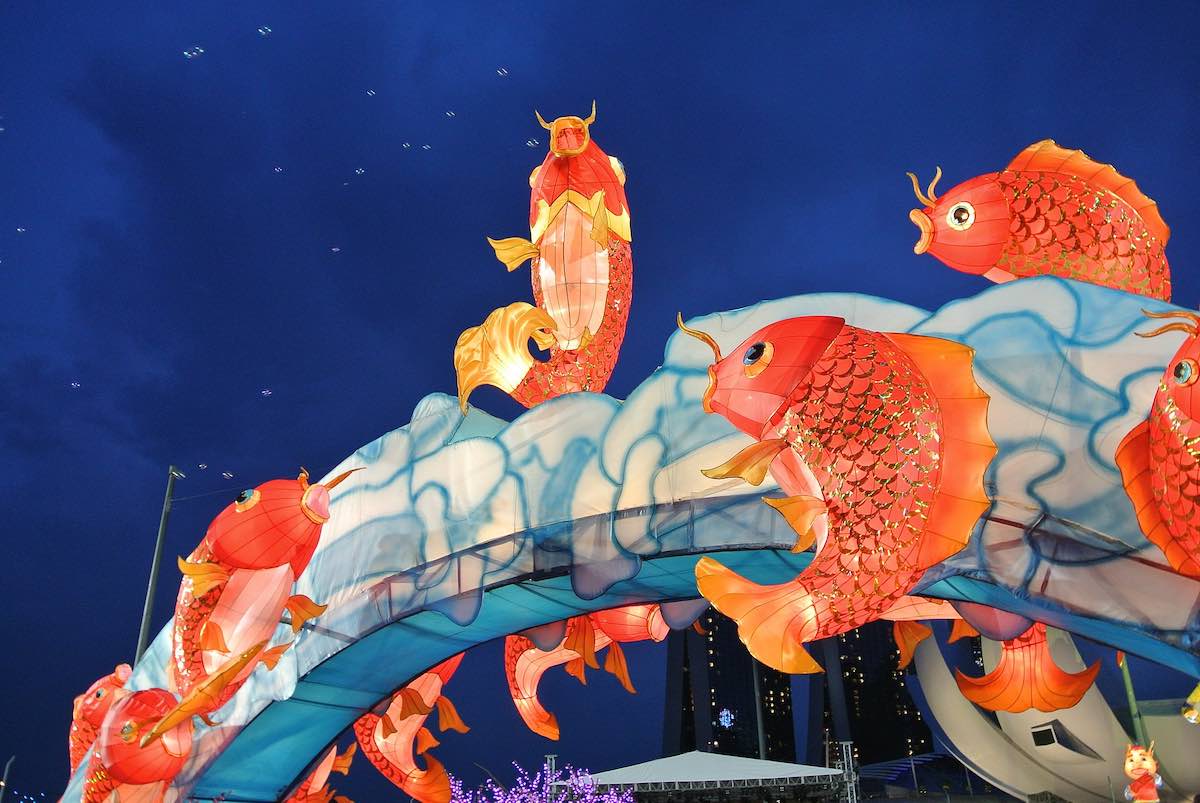 Different pronunciations of the Mandarin word yu can mean different things, including both "abundance" and "fish". During Chinese New Year, fish symbols and dishes are common as people make wishes for a happy, healthy new year. There is also a Mandarin phrase that well-wishers share on the holiday: niannian you yu (年年有魚), or "may there be surpluses/may there be fish every year". As a result, fish dishes are a staple of New Year dinners, and some even save portions of their dinner for the next day to carry the "surplus" into the new year.
Mardi Gras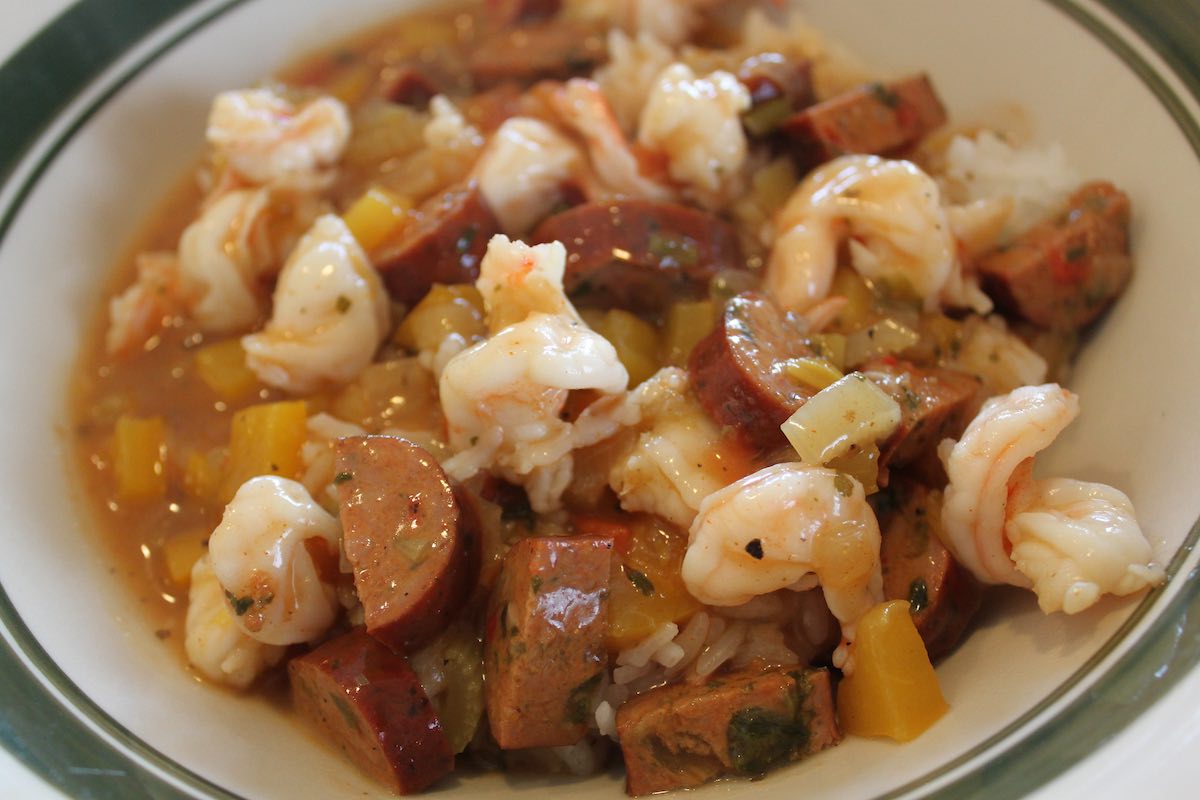 There are a lot of things to love about Mardi Gras: the music, the costumes and the food. You can't talk about the holiday (or Louisiana, for that matter) without mentioning the hearty, seafood-based dishes that make it famous. Gumbo is a thick stew that can be made with oysters, shrimp and crab and is the official state cuisine of Louisiana. Other dishes, like shrimp and grits, shrimp etouffee, oyster po' boys and crawfish, show off the region's creole and Cajun flavors while highlighting their fresh local seafood. Mardi Gras is a chance to show off the region's unique seafood dishes—all of which depend on sustainable Gulf coast fisheries.
Feast of the Seven Fishes—Christmas Eve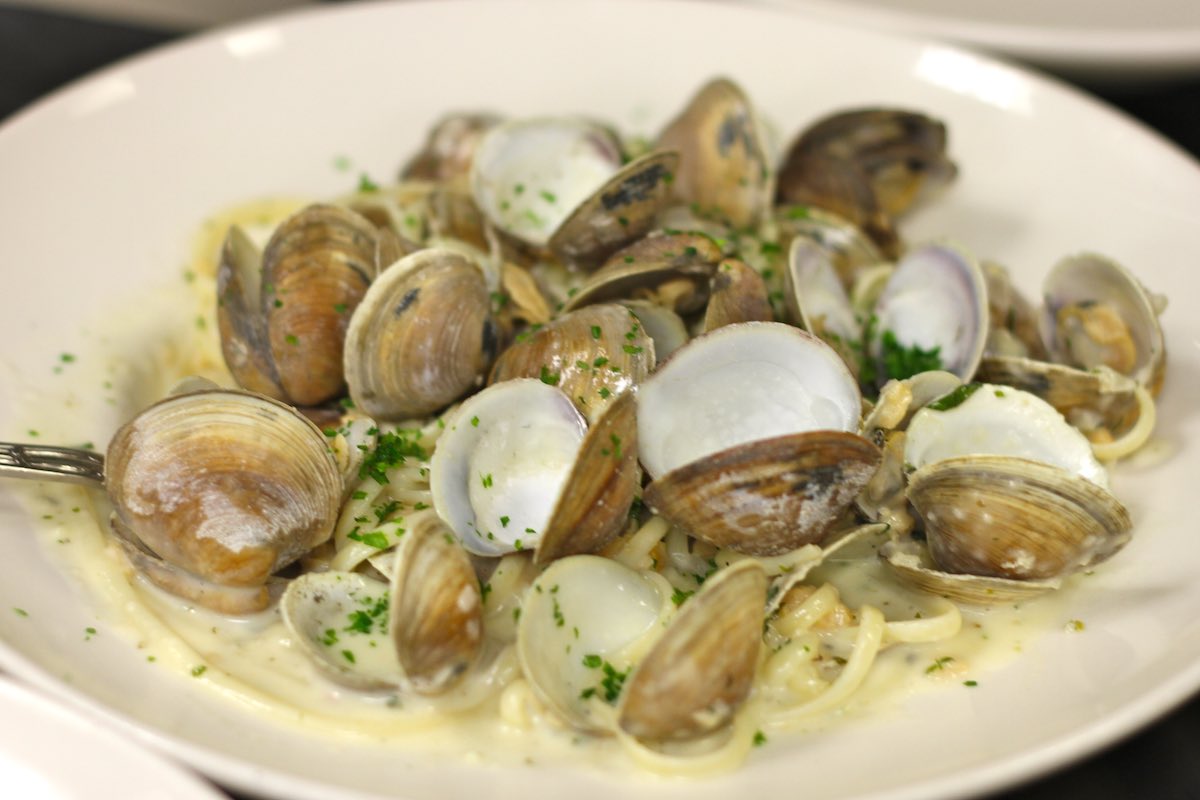 This Christmas Eve tradition has its roots in Italian and Italian-American culture, and is named for the seven courses of the seafood meal. It originated from the Roman Catholic practice of not eating meat and dairy the night before major holidays, and has turned into a much-loved tradition (and excuse to cook some incredible dishes). Some spend weeks or months preparing for the big event. Dishes vary between families, but can include pasta with shellfish, seafood stew, baked fish, squid, salmon dip, sea scallops, mussels and lobster (essentially, any seafood is fair game!). It's also a way to celebrate the culinary traditions of different regions of Italy—as long as it includes seafood.
Bengali Weddings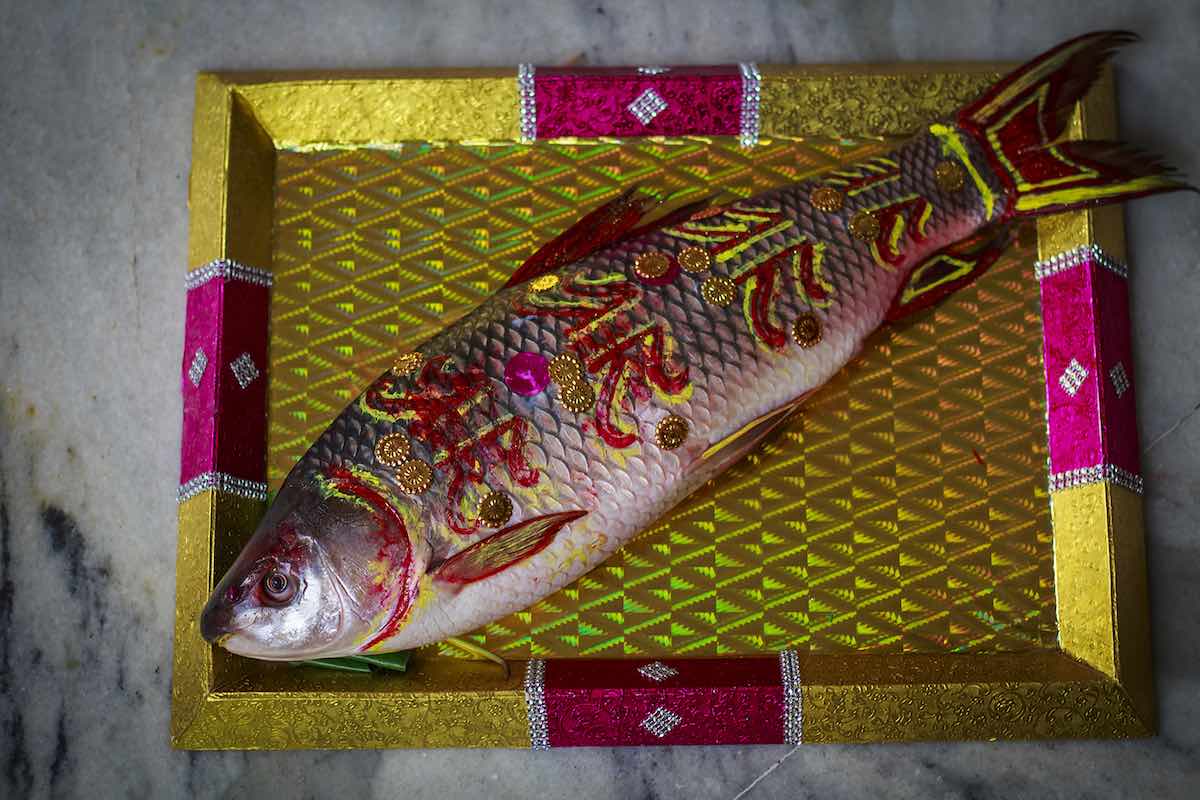 Bengali weddings are elaborate affairs, with well-known traditions around rituals, food and attire. Fish is served throughout the 3-4-day event, where guests are treated to lobster, fried fish and seafood curry. It's also traditional for the in-laws to give the new bride a fish as a sign of good luck and success in their marriage. Then when the bride enters her new home, she is shown a fish to symbolize the start of the new phase of her life. Whether it's being consumed by celebrating guests or used in a symbolic ritual, seafood plays an integral part in the traditional Bengali wedding.
Scandinavian Christmas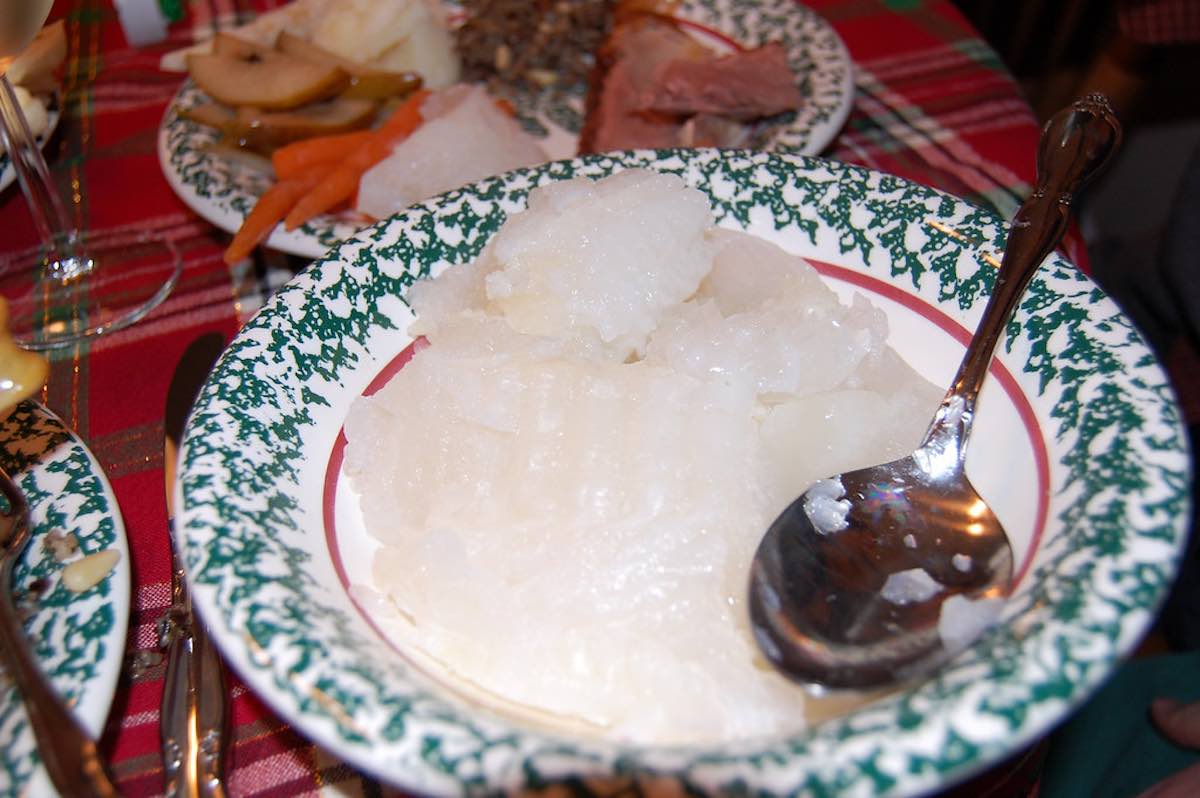 Scandinavians have a Christmas tradition that involves eating lutefisk, or dried whitefish treated with lye. Lye, if ingested on its own, can cause chemical burns or even death; however, lutefisk is not toxic. In fact, the state of Wisconsin explicitly exempted lutefisk from its list of toxic substances. Dried whitefish, such as cod, is soaked in water for up to six days, then soaked for another two days in a solution of water and lye. The result is a gelatinous fish blob that is salted and baked or steamed. Legend has it that it's a Viking tradition, and is especially popular in the Midwestern United States.
These rich seafood traditions rely on healthy fish populations that support the careers of sustainable fishers and the livelihoods of fishing communities. Join Ocean Conservancy as we strive to keep our ocean healthy and our fisheries thriving. Check out how we're taking action today.