Make a Difference for Manatees This Month
Take action for these iconic creatures this Manatee Awareness Month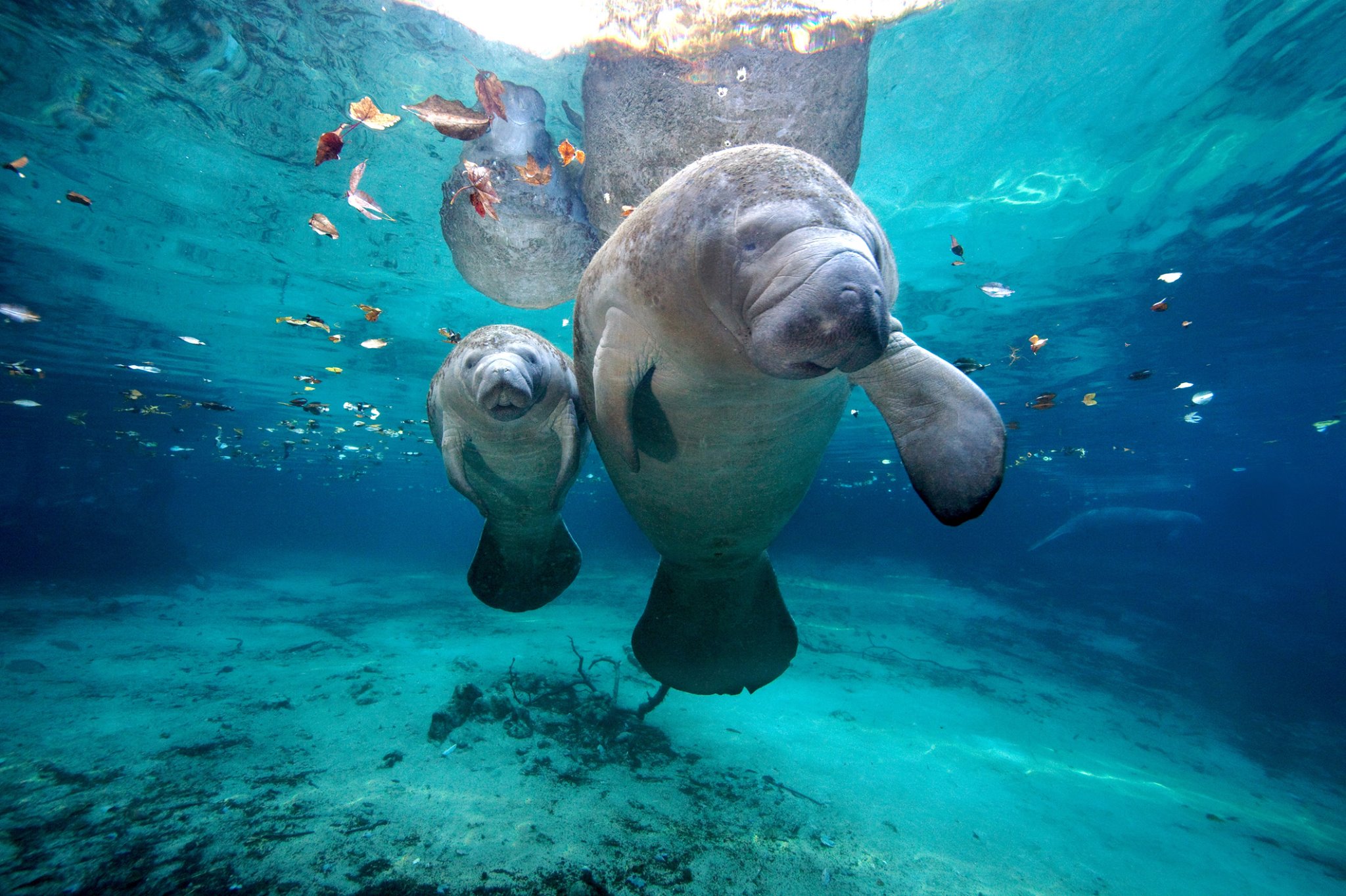 Growing up in the Florida Keys, I've always loved marine wildlife. From sea turtles to dolphins to countless seabirds, there are so many incredible animals that call Florida home. While all of the Sunshine State's marine and coastal species need protecting, there's one in particular that could really use your help this month: the manatee.
Honestly, it's hard to find an animal that seems to be more gentle and well-loved than the manatee. While their numbers have rebounded in recent years due to protections under the Endangered Species Act and the Marine Mammal Protection Act, it's critical for their survival that we do everything we can to make sure these marine mammals continue to thrive.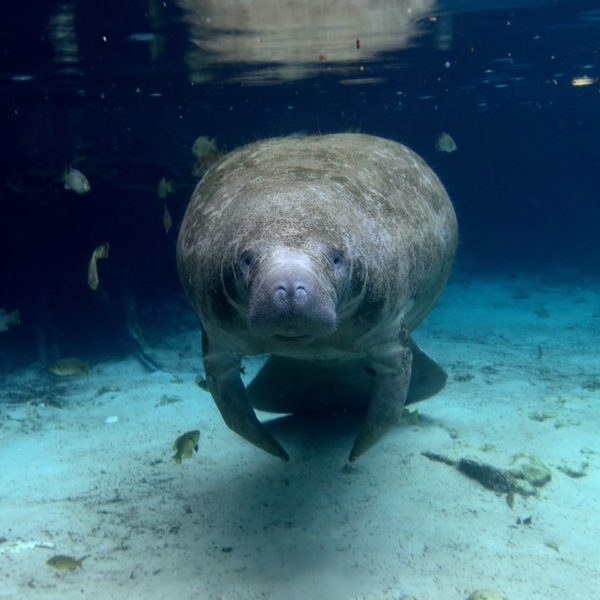 One of the most alarming things about the greatest dangers facing manatees today is that so many of them are anthropogenic, meaning that they occur due to human activities. They're often struck by boat propellers and fast-moving aquatic recreational vehicles, causing many of them to suffer deep scars that stretch across their faces and bodies. They also constantly face the threat of marine debris, ingesting items like discarded fish hooks or encountering single-use plastics that intrude their habitat on a regular basis.
In 2017, the government reclassified the species' population status from "Endangered" to "Threatened." While rebounding manatee numbers are of course wonderful news, Florida's gentle giants still face a long road to a full and long-lasting recovery.
Today, you can take action to help keep manatee populations healthy and flourishing. We still have a lot to learn about these animals, so it's critical that we protect them on both the local and federal level. You can help us make sure that happens.
Take action today: tell Congress how important it is to fund manatee research and conservation. With dedicated funds, wildlife managers and scientists will be able to work to determine the primary causes of manatee deaths keep their recovery on a path to success. At the end of the day, the more we understand about these iconic creatures, the more we can do to better protect them and their future as part of our ocean.
Take action and tell Congress to support manatee research today.