My Favorite Time of the Year: Reflections on the GGGI Annual Meeting
Read about the latest work from the Global Ghost Gear Initiative and what's in store for 2020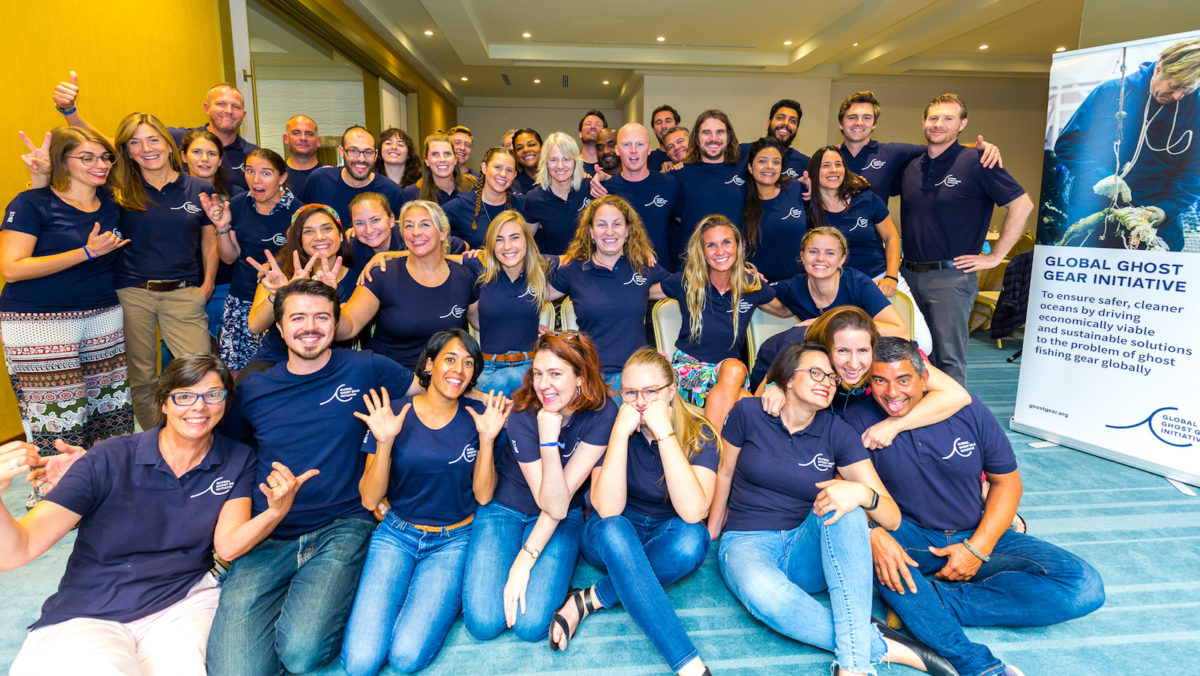 As other people start getting ready for the holiday season, I've been focused on another one of the most wonderful times of the year: the Global Ghost Gear Initiative's (GGGI) sixth Annual Meeting!
This past weekend, GGGI members from across the world came together in Panama City, Panama for two days of meetings, panels and collaboration. The GGGI is comprised of more than 100 member organizations that are all working together to prevent abandoned, lost or otherwise discarded fishing gear (ALDFG, or "ghost gear") from harming our ocean and the people and communities that depend on it.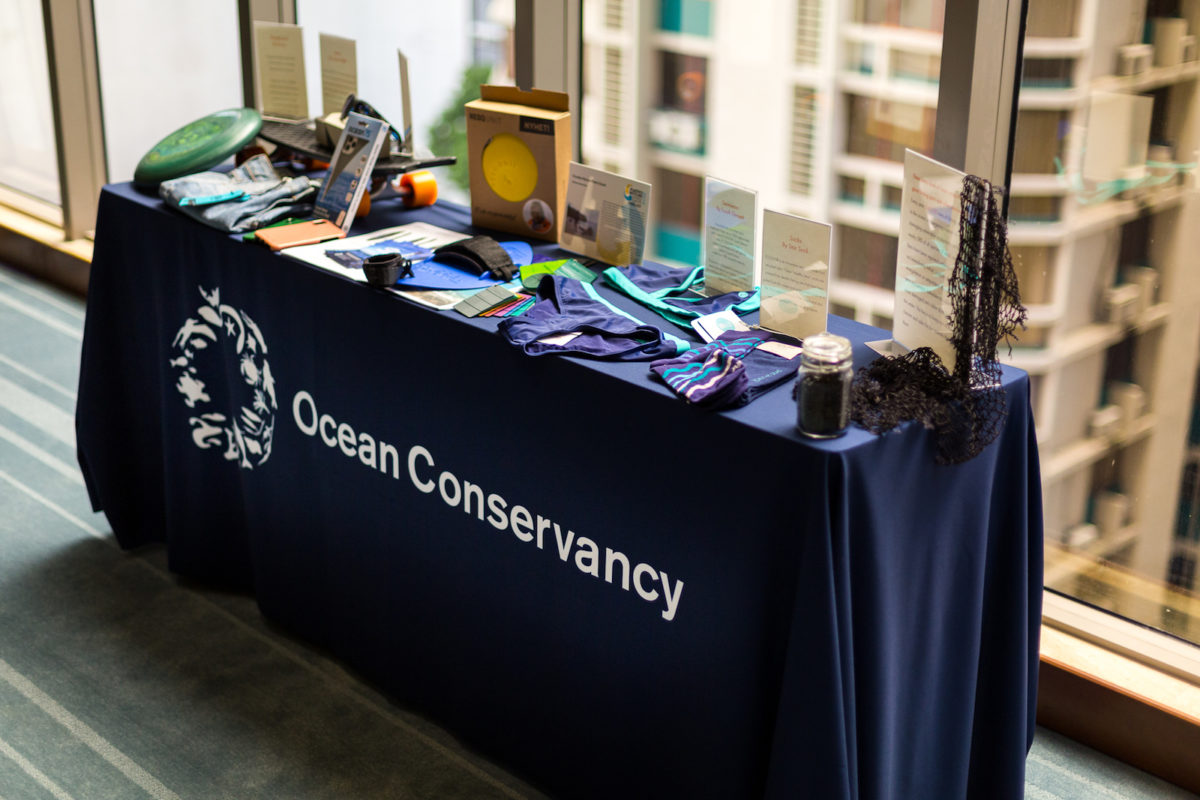 In addition to being the most harmful form of marine debris, ghost gear is also prolific in our ocean: research suggests that up to 70% of floating macroplastics in our ocean water column may be fishing-related when measured by weight. The GGGI annual meeting brings together passionate leaders from industry, government and NGOs to review and celebrate the past year of activities and successes as well as develop new partnerships and solutions to the ghost gear problem. It's these individuals and this unique collaborative platform that make the organization so special.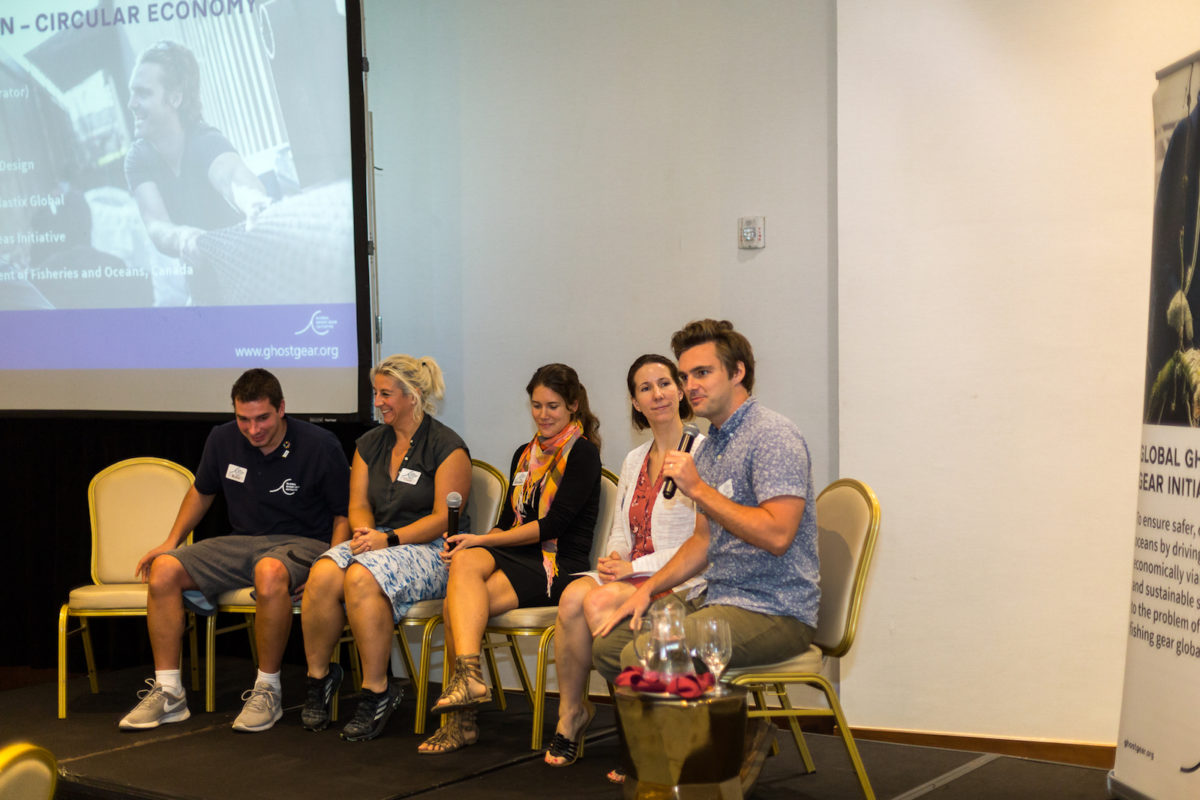 Seeing our members in one room—some old friends, some new—collaborating to develop new ideas in the fight against ghost gear is consistently one of the highlights of my year, and this weekend's meeting was no exception. We missed a few important members of the GGGI family, but were able to commemorate our dear friend and co-creator Joanna (Jo) Toole and I am confident we did her proud. From fast-paced presentations and videos featuring the fascinating work of new members like the Manta Caribbean Project to panels that took deep dives into the latest ghost gear research, I was blown away by everyone's energy and continued commitment to the Initiative. Here are three of my biggest takeaways from the 2019 GGGI Annual Meeting that we'll be taking into 2020:
1. We have come a long way in just six years.
Hearing from our three working groups on all that they've done in the past year to build evidence, implement best practices and scale up solutions was a reminder of how far we've come. Since last year's annual meeting, these three groups identified key research, translated our gear reporting app into multiple languages, developed new sustainability strategies for fisheries, implemented seven new solution projects around the world, supported the roll out of Best Practice capacity building workshops and so much more. Additionally, seeing many of our key leaders in one room reminded me of the reach and collective impact the GGGI harnesses in its ranks: in the past year alone, the GGGI has added 19 member organizations, including the Government of Norway and SeaBOS, which represents ten of the largest seafood companies in the world. The GGGI has moved from concept to reality and is seeing more and more of its tools and guidance documents (including the Best Practice Framework for the Management of Fishing Gear) being implemented around the world.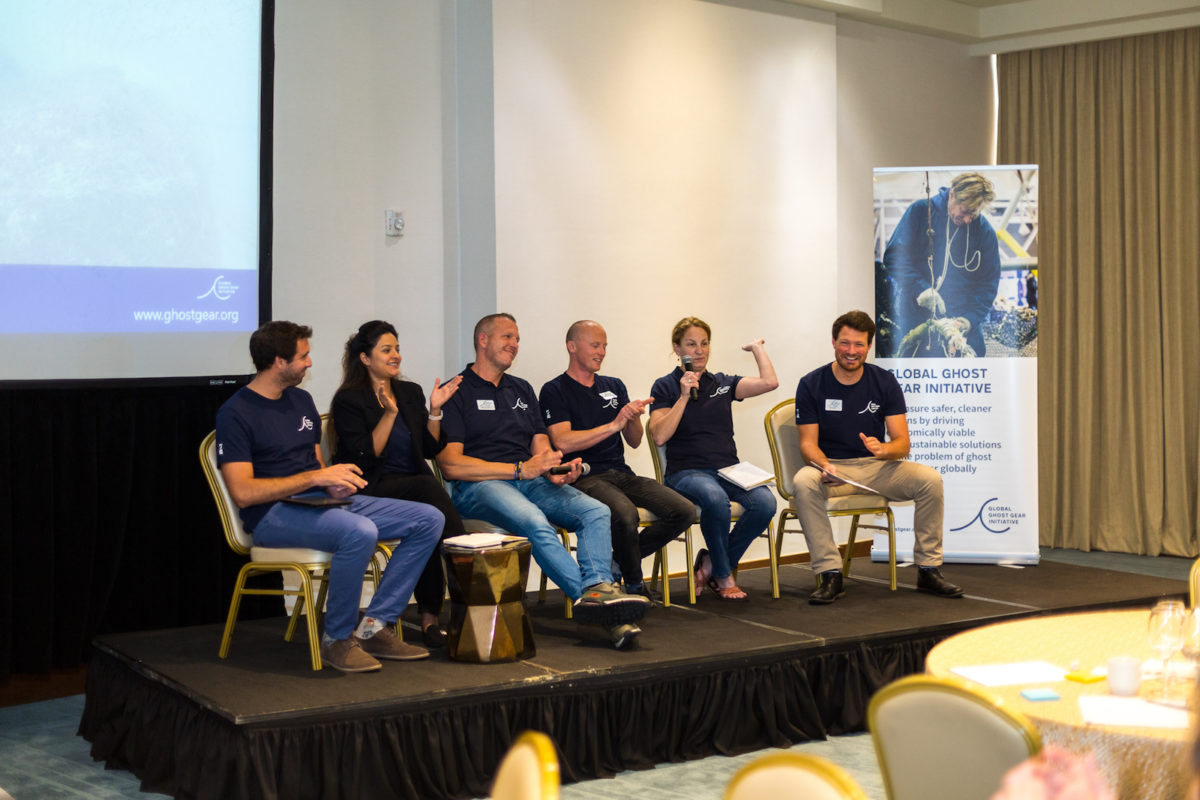 2. Scaling up our commitments will require focus and continued commitment.
The theme of this year's annual meeting was "scaling up" on our accomplishments and maximizing our ability to draw upon the rich and diverse expertise within the GGGI membership. The tremendous growth of the GGGI is wonderful to see, and we need to continue to focus our energy on the specific levers which will have maximum impact to achieve our goal of helping achieve a net reduction in ghost gear entering the ocean by 2030. Prevention strategies and capacity building activities remain at the core of our work. This weekend, it was clear that all of the GGGI members in the room were brimming with ideas of how to help us achieve that goal, and I was incredibly inspired to see our working groups synthesize their ideas into feasible, tangible work plans on the most effective ways to tackle this global challenge.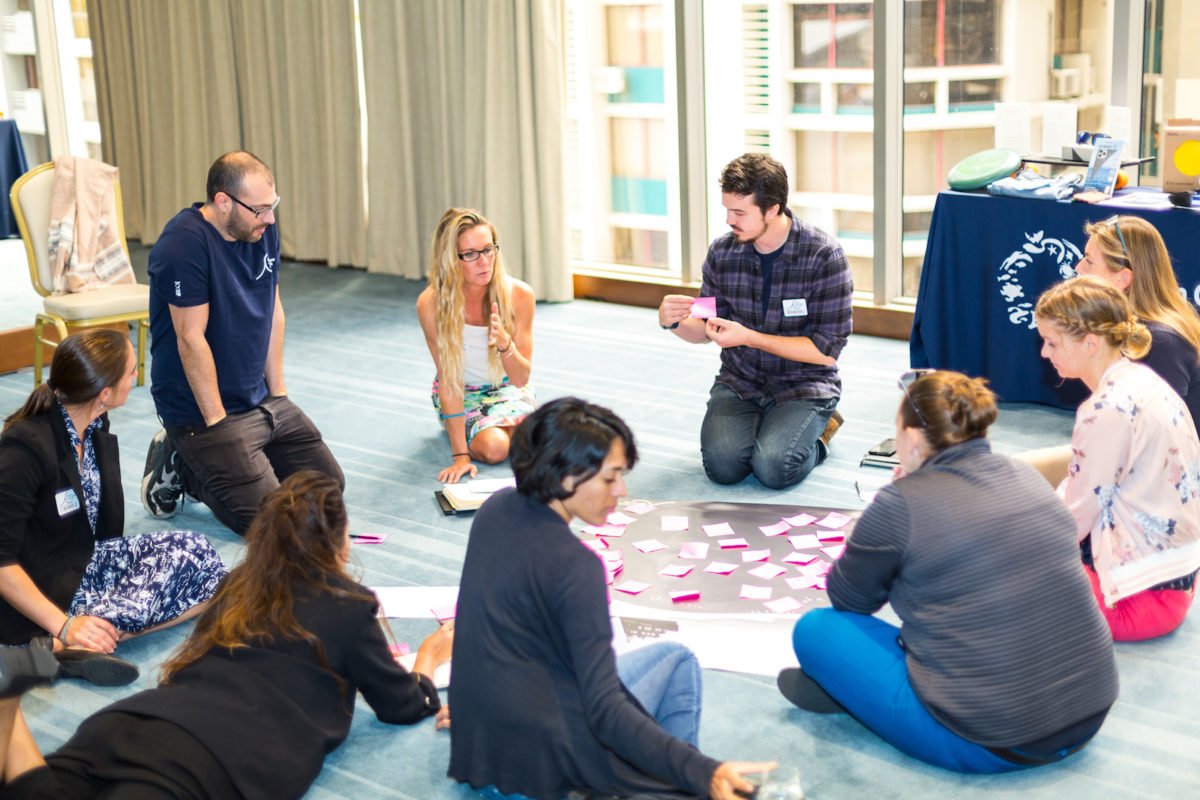 3. One of our strengths will always rest in the diversity of our members.
Over the course of fifteen lightning talks and videos, four panels, two keynote addresses and a few shared meals, I was almost overwhelmed by the variety of perspectives in the room from all around the world, yet our members are always able to find common ground. From representatives from the Panamanian and Canadian governments to leaders at global nonprofits to folks from the fishing industry, people who otherwise might not have ever met were all in one place, and our ocean is better for it. It was incredible to see people forge connections, come up with ideas in real time and genuinely enjoy each other's company, and it was a reminder of how special the GGGI is. It is truly built on the idea of collaboration, not competition. The GGGI is so much more than the sum of its parts and we are fortunate to be able to count on the expertise and passion of our members, including the newly formed Expert Advisory Council.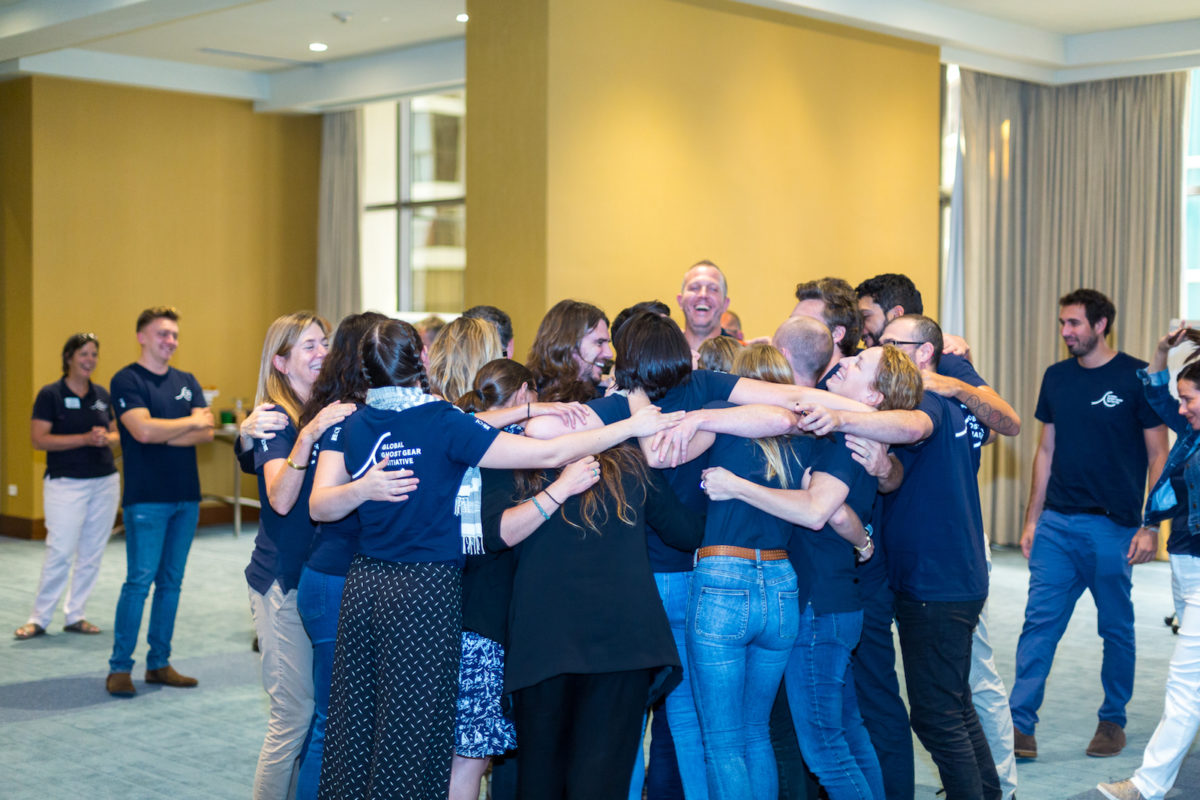 The fight against ocean plastic pollution and ghost gear can sometimes feel exhausting and never-ending, but today of all days, I'm feeling energized and ready to get to work, and I'm already counting down the days until #GGGIMeeting2020!
Learn more about the GGGI and how we work to prevent abandoned, lost or otherwise discarded fishing gear at ghostgear.org.
Love our content?
Sign up for our emails!