11 Animals That'll Thank You for Your Giving Tuesday Donation
Triple your impact for these iconic species during this season of giving
The season of giving has finally come! As we enter into a time of the year filled with friends, family and countless festivities, don't forget that one of the biggest days of the year for nonprofit organizations is coming up on December 3rd: Giving Tuesday.
This is an incredibly special day for all of us at Ocean Conservancy. Giving Tuesday is an international day of giving celebrated annually on the first Tuesday after Thanksgiving. It's a day when people from all over the world can stop to remember the causes that matter most to them. It's widely considered the beginning of the "giving season," and in honor of this special day, we're doing something extra special.
This Giving Tuesday, our board and generous donors have agreed to triple match all day-of donations on December 3rd up to $100,000! Don't miss this chance to triple your impact for our ocean. Still need convincing? Check out these 11 sea critters who would be unequivocally grateful for your Giving Tuesday donation this year.
---
Well, ocean friends, you've seen the evidence. There are so many marvelous marine wildlife species who you can help make a difference for this Giving Tuesday. Will you send the love back to them with a donation this year?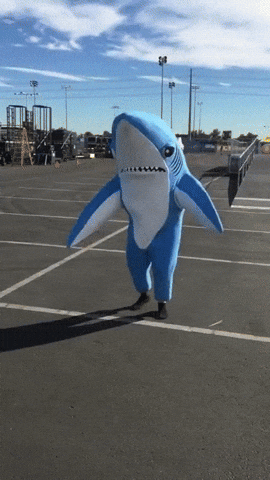 Shark costume not required for donation-giving.
But also definitely not discouraged.