We Brought the Blue to This Year's "Blue COP"
The ocean was one bright spot at an otherwise disappointing UN climate change conference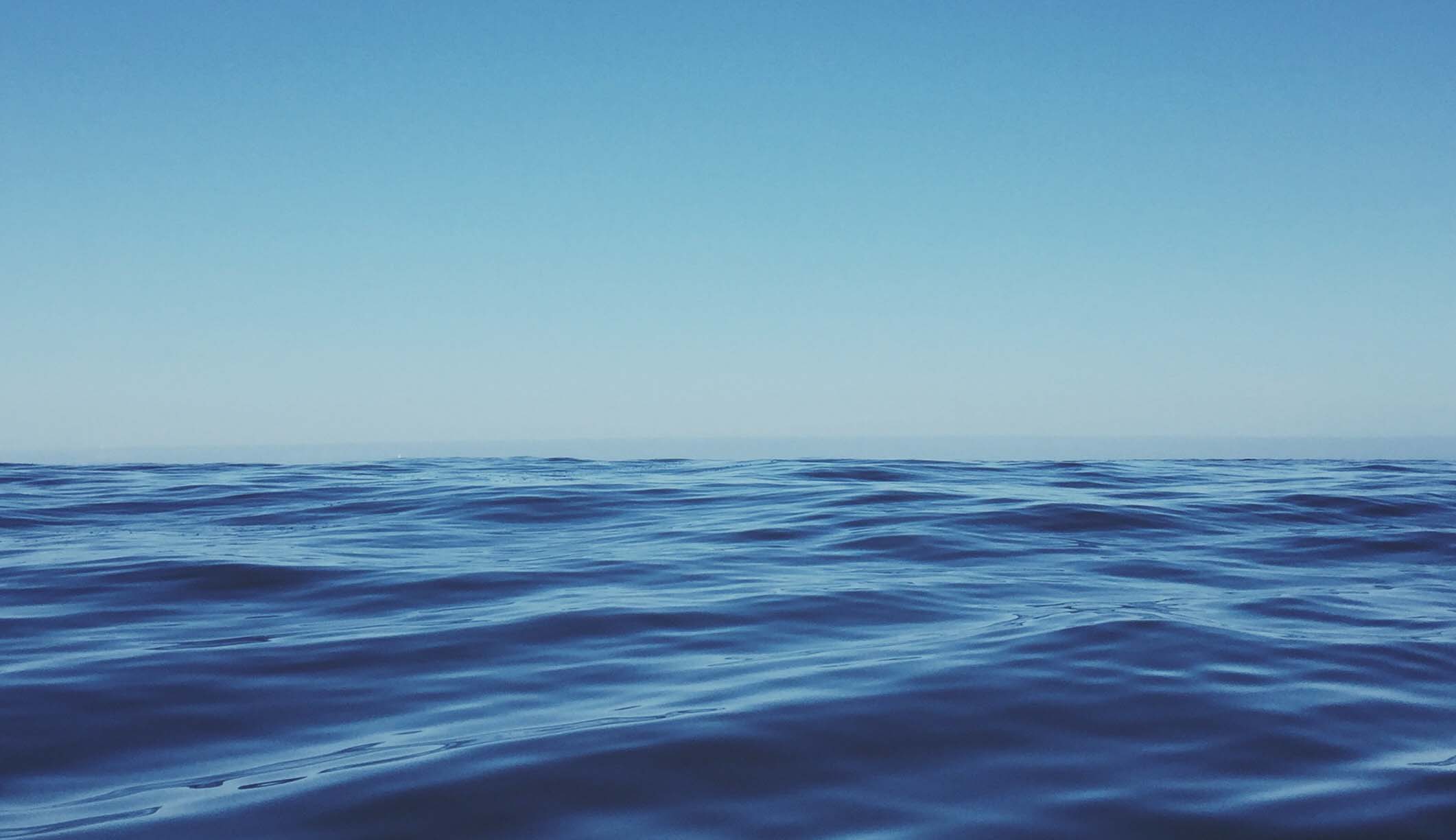 From where I sit, it's increasingly clear that business-as-usual from the ocean conservation community isn't working when it comes to addressing climate change. That's why I'm incredibly proud of our ocean-climate team for playing a leading role in integrating ocean considerations into the international climate effort. Earlier this month, our team was on the ground at the United Nations Framework Convention on Climate Change (UNFCCC) 25th Conference of Parties (COP) meeting in Madrid (known as "COP25"). From the moment our team touched down they jumped into action and introduced the ocean to the international climate world in a big way.
Historically, UN climate change negotiations have largely overlooked the ocean, even though it is a vital part of our planet's climate system. In the lead-up to this year's COP25, however, organizers promoted it as the "Blue COP" because of its planned focus on the ocean and ocean issues. By and large, COP25 lived up to its "Blue" billing. For the first time, an ocean section found its way into a COP decision text. This seemingly small step can become the foundation for increased ocean action for climate mitigation and adaptation.
This ocean progress is critical especially because it was one of the only bright spots to come out of on otherwise disappointing COP—where countries failed to agree on key aspects of the Paris Agreement and major economies failed to signal increased climate ambition. This decade will decide our future, and we need more ambition, not less. We believe the ocean can play a critical role in driving that ambition. As such, we need the ocean to be top-of-mind as we enter a new decade, driving new calls for progress.
From the updates our team sent from Madrid, this COP showed that it is possible to include the ocean in climate negotiations. We don't have to silo the ocean and climate worlds. Every time I received an update, someone from our team was presenting on a panel, hosting ministerial events, being interviewed by the media or advising countries in the formal negotiations track. The work Ocean Conservancy performed over the past year and at COP itself helped ensure the "Blue COP" lived up to its name.
As I already mentioned, COP25 achieved the first-ever section on ocean-climate action in a COP decision. The language, introduced and championed by Fiji, Indonesia and Costa Rica, recognized the important role of the ocean and called for a discussion when parties convene later this year on our ocean and climate change. Ocean Conservancy is proud to have advised and played an integral role in these negotiations, supporting development of both the original proposal and the evolving text, in coordination with Fiji, Indonesia, Costa Rica, and other countries working to integrate ocean issues into the global fight against climate change.
Additionally, at a series of side events that we hosted and participated in, we mobilized new announcements from leadership coalitions to help set higher standards and generate momentum for ambitious ocean-climate stewardship. These included the launch of the Pacific Rim Ocean-Climate Action Partnership led by Fiji, California, Costa Rica, Peru and Panama, as well as a statement on ocean-climate action from a bipartisan and bicoastal set of U.S. states which demonstrated continued United States leadership despite the administration's steps to withdraw from the Paris Agreement. Our team also debuted the "Models for Ocean-Climate Action along the Pacific Coast of North America," which we developed in collaboration with Washington, Oregon, California and British Columbia; and the "Ocean-Climate Guide to Action" in collaboration with California.
We also hosted a high-level ministerial event of the "Friends of the Ocean and Climate" countries (including Fiji, Canada, Sweden, Norway and Chile) to discuss the importance of the ocean in our climate and to take stock of ocean-climate progress at the COP. You can watch a recording here to see #TeamOcean in action.
We compiled the "Blue Program" for the COP presidency, working with NGO and country partners to raise visibility of the more than 90 ocean-related events for government officials and those following remotely. Among the many events Ocean Conservancy participated in, RAY Fellow Kalina Browne moderated a Twitter chat Q&A with scientific leaders from the Intergovernmental Panel on Climate Change—including two of the IPCC's Vice Chairs—that you can see here and here. You can find an accounting of a selection of our team's COP25 work on our website. It truly was remarkable waking up nine hours behind Madrid and seeing all of the great work the team carried out while most of us here in the United States were still sleeping.
There's no question the COP overall was disappointing, given the gap between what's necessary to address the climate emergency and what major economies are committing to. But I am immensely proud—and inspired—by the work our team has done at the COP this month to advance ocean-climate action. As ocean conservationists, we must acknowledge how powerfully carbon emissions are changing our ocean, and we must aggressively work together to protect the conservation gains of the last century, bring our expertise to bear to transition to a clean energy future, and bring new and diverse voices to the ocean conservation community.