Save Our Seas 2.0 Act Just Passed the Senate—Here's Why It Matters
The bill still has a long road ahead before it can become law, but this represents a win for our ocean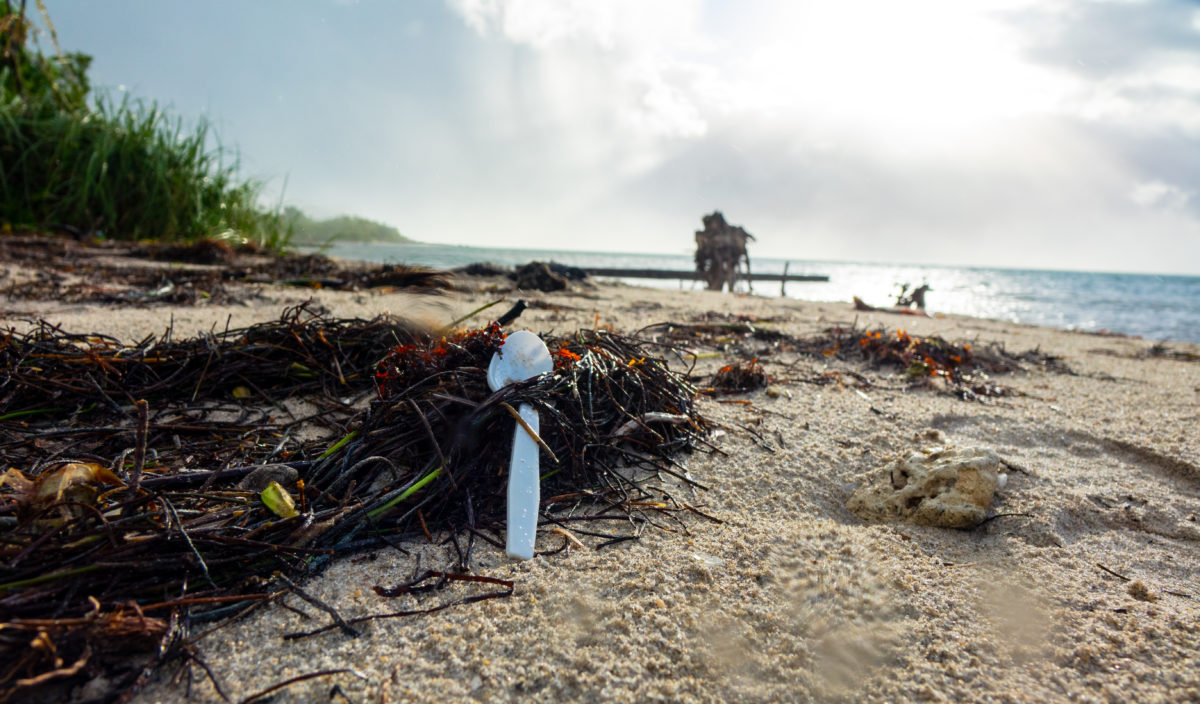 After months of deliberations, the United States Senate passed the bipartisan Save Our Seas 2.0 Act (SOS 2.0) on Thursday, January 9. The bill still has a long road ahead before it can become law, but this represents a win for our ocean! SOS 2.0 passed by unanimous consent, which means that not a single Senator—Democrat or Republican—objected to its passage.
What does Save Our Seas 2.0 do?
You might recall that the bill's predecessor, the Save Our Seas Act, was signed into law in October 2018. SOS 2.0 is much more comprehensive and ambitious than its predecessor, in particular because the final, Senate-passed version of the bill places a greater emphasis on reducing plastic waste. With the added plastics reduction provisions, SOS 2.0 brings us several steps closer to the comprehensive, science-based approach that we need to tackle ocean plastic pollution.
Here are a few reasons that SOS 2.0 represents a win for our ocean:
It proposes measures to bolster international engagement and cooperation to address marine debris, and directs the executive branch to prioritize ocean plastic pollution and take on a leadership role in international forums;
It includes a comprehensive assessment of plastic waste in the United States, including opportunities to reduce the creation of plastic waste and an analysis of recycled content standards;
The bill takes important steps to address critical recycling infrastructure needs by requiring an EPA strategy for improving domestic waste management and directing funding to waste management improvements through new grant programs; and
The bill will help address several key knowledge gaps—ranging from plastic pollution data in the United States, to the effects of microplastics on food and drinking water, to the impacts of lost and derelict fishing gear. This in turn will help inform what policy interventions are needed beyond SOS 2.0.
By unanimously passing this bipartisan piece of legislation addressing ocean plastic pollution, the Senate has sent a clear signal that this is a long-term policy priority for the United States. Most notably, the bill sets up more ambitious action to come.
Ocean Conservancy is grateful to Sens. Whitehouse, Sullivan, and Menendez for their continued leadership, and to Sen. Udall for his important contributions to improving the bill.
What comes next?
Now that the bill has passed the Senate, it needs to be passed by the House of Representatives before it can be signed into law. We look forward to working with ocean champions in the House of Representatives to ensure that the momentum continues.
Let's be clear: SOS 2.0 is certainly a step forward in several key areas, but it's not a cure-all. With an estimated 8 million metric tons of plastic entering the ocean from land every year, plastic pollution affects all of us. It impacts more than 800 marine species, from the tiniest plankton to the largest blue whales, and is found everywhere from Arctic ice to deep ocean trenches. In this way, it is one of the most visible, most prolific threats facing our ocean, and it will take much more than one piece of legislation to turn the tide. Ocean Conservancy is working to move us towards the lasting solutions that we will need to tackle the ocean plastics crisis.
Stay current on ocean news!
Sign up for our emails.