Introducing the New NOAA Administrator Nominee: Dr. Neil Jacobs
But where does he stand on ocean and coastal issues?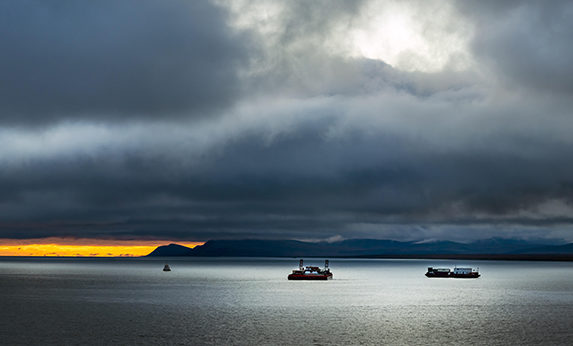 Earlier this week, the Senate Committee on Commerce, Science and Transportation questioned President Trump's nominee to lead the National Ocean and Atmospheric Administration (NOAA), Dr. Neil Jacobs.
NOAA, our nation's top ocean agency, has been operating without a Senate-confirmed Administrator since the Trump administration began.
The Administrator of NOAA plays a critical role for our ocean. It is up to the Administrator to guide the agency's core mission of understanding, protecting, restoring and managing our ocean, coasts and Great Lakes.
Few agencies have a more substantial impact on the ocean and coastal environment on which people and economies depend than NOAA. And strong, apolitical science needs to be the foundation of all the agency's actions. The health of our ocean—an important economic driver for our entire nation, a vital habitat for marine wildlife, and a sacred part of our nation's heritage—relies on it.
In the face of the Trump administration's missteps on NOAA-related science like "sharpiegate," the NOAA Administrator needs to be someone who is willing to stand up for our science, even in the face of political pressures.
It is also imperative that we ensure the head of NOAA is committed to keeping our ocean strong and healthy—requiring a knowledge of the issues facing our oceans and coastal communities.
Prior to his current post at NOAA, Dr. Jacobs served as the Chief Atmospheric Scientist at Panasonic Avionics Corporation, working on weather observing and forecasting programs. While Dr. Jacobs has an extensive background in weather forecasting and meteorology, we knew very little about his views on the issues that we hold close to our hearts—ocean and coastal issues.
So, we decided to ask.
This week, Ocean Conservancy's CEO, Janis Searles Jones, sent a letter to the Senate Commerce Committee asking senators to help fill in the blanks and ask Dr. Jacobs some tough questions on ocean and coastal issues facing our nation.
After the hearing, we are still unsure where Dr. Jacobs stands on issues from ocean climate to increasing surveys for our nation's fisheries. Luckily, senators are still allowed to submit 'questions for the record,' requiring Dr. Jacobs to provide written answers to more detailed questions not asked during the hearing. We encourage all senators on the Committee to find out where Dr. Jacobs stands on the issues facing our ocean and coastal communities and we look forward to finding out where Dr. Jacobs stands.
Stay current in ocean news!
Sign up for our emails.