New Study from Iceland Tracks Marine Debris
Unshockingly, what happens in Iceland waters does not stay in Iceland waters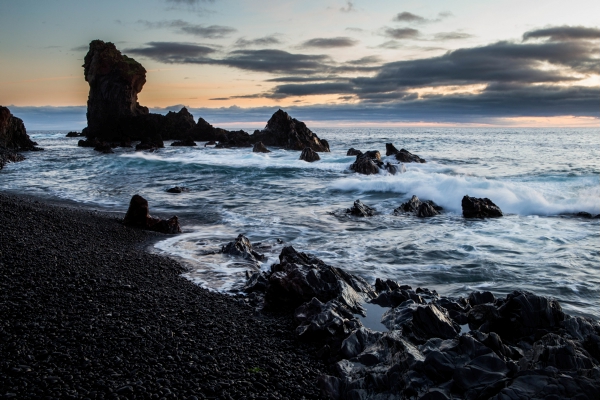 One thing I enjoy most about Ocean Conservancy is that we work hard to ensure our advocacy for the ocean is driven by an understanding of science. Yes, we spend a lot of time giving testimony at public meetings and sitting in windowless conference rooms with government officials, but every now and then we venture out on a research boat or sit down with some of the world's leading minds in ocean science.
As my program focuses on the Arctic, this means I learn a lot about ice-dependent species and the remote, yet biologically rich, Arctic Ocean and coastal seas of the Arctic states. With the recent COVID-19 pandemic, scientists worldwide have begun an impressive collaborative effort to pool their resources and help guide us toward a better understanding of—and ultimately a solution to—the rapid spread of the virus. One Arctic country is helping lead the way.
Iceland is unique in many ways. It has a small population that can trace their heritage back to a common ancestry. Combined with a low rate of immigration and a dedication to genealogy and scientific pursuits, Iceland has been described by Wired magazine as "the world's greatest genetics laboratory." In recent months, that laboratory has been hard at work.
In the newest edition of the prestigious New England Journal of Medicine, Icelandic scientists published the results of a study that included testing 6% of Iceland's population for infection of COVID-19. The results (which included that women and children are less likely to become infected) were illuminating and are helping scientists and governments worldwide better understand the spread of the virus, and to prepare for eventual easing of physical distancing restrictions.
The Icelandic scientific community is not only focused on COVID-19 of course; they are also doing some interesting work studying ocean currents and the movement of plastics and other marine debris between Arctic countries. At the conclusion of last September's Arctic Council Protection of the Marine Environment Working Group meeting in Reykjavik (which I will point out was not held in a windowless conference room—thanks Iceland!), we were fortunate to get out on a research boat and watch Iceland's Minister for the Environment throw things into the ocean. Thankfully, in this case, it was not the sort of debris that volunteers clean up off of beaches during our annual International Coastal Cleanup, but instead was a capsule with a tracking device.
The intent was to let the capsule float freely and give researchers an idea of where marine debris from Iceland ultimately ends up. We were able to follow the capsule as it traveled more than 4,000 miles in 207 days. It ultimately landed on the shore of Tiree, Scotland, showing that yes, what happens in Iceland waters does not stay in Iceland waters.
While this is just one piece of data, it is part of a much larger effort between governments, universities and conservation organizations to understand marine litter in the Arctic as a whole. This project, titled the Arctic Marine Litter Project, is working to establish these connections between all Arctic countries and ultimately help governments work together to provide solutions to marine debris and plastics in our ocean.
We are optimistic that by working with researchers worldwide and forums such as the Arctic Council (currently under the leadership of the "world's greatest genetics laboratory"), projects such as these and others like them will ultimately help Ocean Conservancy and our partners stem the flow of marine debris at its source and achieve what we like to call Trash Free Seas®.