Finding Hope and Peace During COVID-19
Taking care of ourselves—and each other—is the key to getting through this difficult time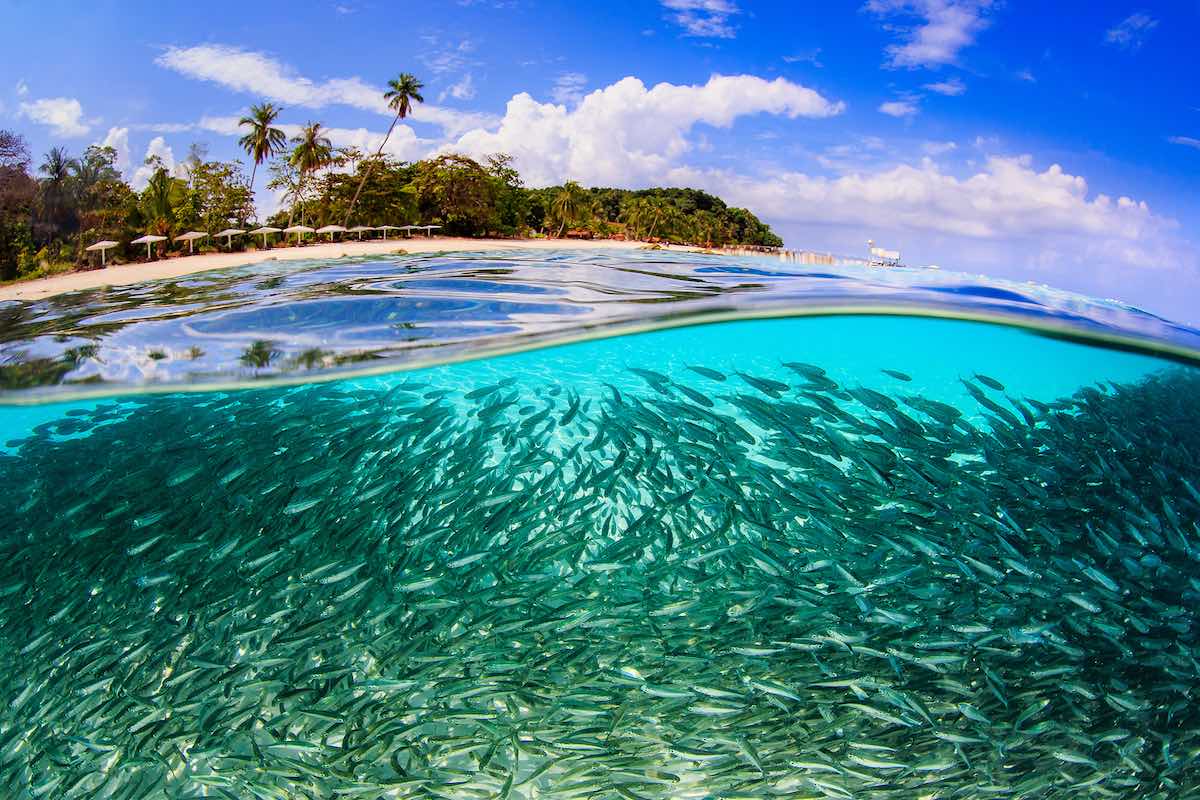 We're a few weeks into our "new normal" with COVID-19, and I know it has been really, really hard for many of us. I keep reminding myself (and I hope you are too!) that this won't be the normal forever.
We are all in this together, and we will come out of this—together.
I want to be clear—I don't claim to be an expert in our current situation. But I do have experience with working with scientists and policy makers on big problems. Although this is a difficult time, I see a lot of things that make me incredibly hopeful.
First, I am in awe of the scientists who are working around the clock to develop and test testing and treatments for the virus, and ultimately a vaccine, at breakneck speed. Every day we are learning more about this novel virus, which brings us closer to learning how to beat it. Here at Ocean Conservancy, we know first-hand how the solutions to our ocean's biggest problems need to be based in science. Seeing the scientific advances happening around COVID-19 in real time is truly remarkable.
I want to especially acknowledge all of the brave and essential frontline workers—from nurses, hospital cleaning staff, researchers and doctors to those working every aspect of critical supply lines that keep us fed and with essential supplies. We have never appreciated you more, and never needed you more than now.
Second, I am encouraged every day by the acts of kindness, big and small, of people around the world as we collectively deal with this crisis. From people dropping off groceries to their elderly neighbors to university research labs donating their spare gloves and masks to hospitals, people are finding incredible ways to help one another. Empathy and compassion are critical right now. I hope you, like me, feel hopeful each time you hear one of these stories.
We are doing everything we can to help stop the spread of the virus and ease the strain on our incredibly brave healthcare workers. We are fortunate that we can largely continue our ocean conservation work remotely, and we are doing our best to keep up the momentum for a healthy, sustainable ocean.
In times like these, I remind myself to look to the ocean and take comfort in its strength and resilience. Even if you don't live by the ocean, I encourage you to do the same by taking a minute to watch our new video:
The priority right now is the health of our staff, supporters and friends. That means you. Please don't hesitate to reach out and let us know how you're doing—we would love to hear from you on Twitter or Facebook. I'm especially interested to know what keeps you inspired during this time.
One of the joys of working for Ocean Conservancy is pursuing our mission to bring the ocean to everyone—especially in this time where many of us are confined to our homes. We will continue to bring you ocean news and stories on our blog and social media, and we hope you will join us.
In the meantime, I hope you and your loved ones stay healthy and safe. Please take care of yourselves (even if that means turning off the news for a few minutes and watching some more soothing ocean videos).
And remember, we are here for you. We will get through this—together.