Celebrate National Ocean Month With Us
Your preview to all the celebrations in store for National Ocean Month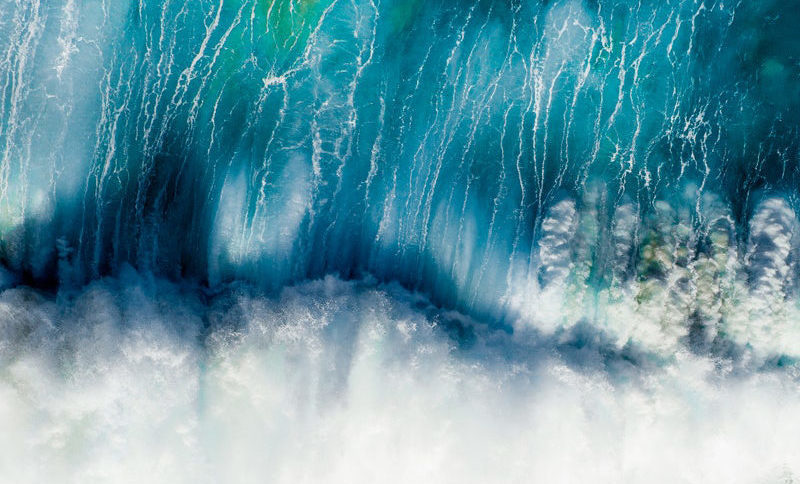 June is National Ocean Month, and it's our favorite time of year because we can put the spotlight on the ocean we all adore and the programs that protect it. It is a time to join together to celebrate successes and make a difference for the wonderful communities that depend on it and the wildlife and ecosystems that thrive beneath the waves and on the water's edge.
This year, we're spotlighting one of our programs each week and showcasing the work we do for our ocean.
Trash Free Seas Week (June 1 – 5): Ocean Conservancy has been at the forefront of the trash free seas challenge for more than 30 years. See how we're working toward solutions to end the plastic crisis together.
Climate Week (June 8 – 12): Our ocean is critical to successfully addressing climate change, and addressing climate change is critical for the future of our ocean. Explore how we are protecting our ocean's role in the climate system, ensuring a healthy future for our ocean and preparing for whatever comes next.
Florida Week (June 15 – 19): Florida is blessed with incredible ocean and coastal environments and wildlife, but the Sunshine State also faces enormous challenges. Find out how we're working together to tackle these problems and protect Florida's coasts.
Arctic Week (June 22 – 26): We're dedicated to working with indigenous communities, legislators, scientists and people like you to advocate for science-based solutions to protect this fragile ecosystem. Learn how we are protecting the Arctic, one of the most spectacularly beautiful natural places on the planet.
Sustainable Fisheries Week (June 29 – July 3): Whether we fish, live in a coastal town or just enjoy seafood, we all depend on healthy, sustainable fisheries. Find out how Ocean Conservancy has worked to find practical solutions to the challenging problems facing our fisheries.
You won't want to miss the thrilling content we have in store. Here are a few ways you can follow along and experience all the celebrations in June:
Text "OCEANS" to 69866 for mobile alerts
Sign up for our email list below
Read the latest and greatest in ocean content each day on our blog
Sign up to learn more about our ocean!
Stay up to date for National Ocean Month
Throughout the month, we'll bring you fun facts, impactful stories and action opportunities to help support our programs. Each week you can look forward to:
Weekly Challenge: Every week, we'll give you actions you can take at home to protect our ocean. Show us how you are celebrating National Ocean Month by making an impact and sharing your challenge with the hashtag #TeamOcean.
Trivia Tuesday: We're teaming up with Free the Ocean to feature a trivia question each week to challenge your knowledge of the ocean and help remove one piece of plastic from the environment each day you answer a question.
Ask an Expert: Throughout the month we'll feature videos from our experts answering your questions about our work and our ocean.
Every day, we are working to protect our ocean and you are working alongside us. This National Ocean Month, we are inviting you behind the scenes to learn more about our team and the game-changing work we do together. Let's celebrate our wins for our ocean this past year and make strides toward future successes. Throughout the month, we invite you to share your commitment to the ocean this month and why it is important to you with the #TeamOcean hashtag. Let's make National Ocean Month 2020 one for the books!