Climate Displacement is Happening Sooner Than You Think
Why we need to address and act on climate displacement now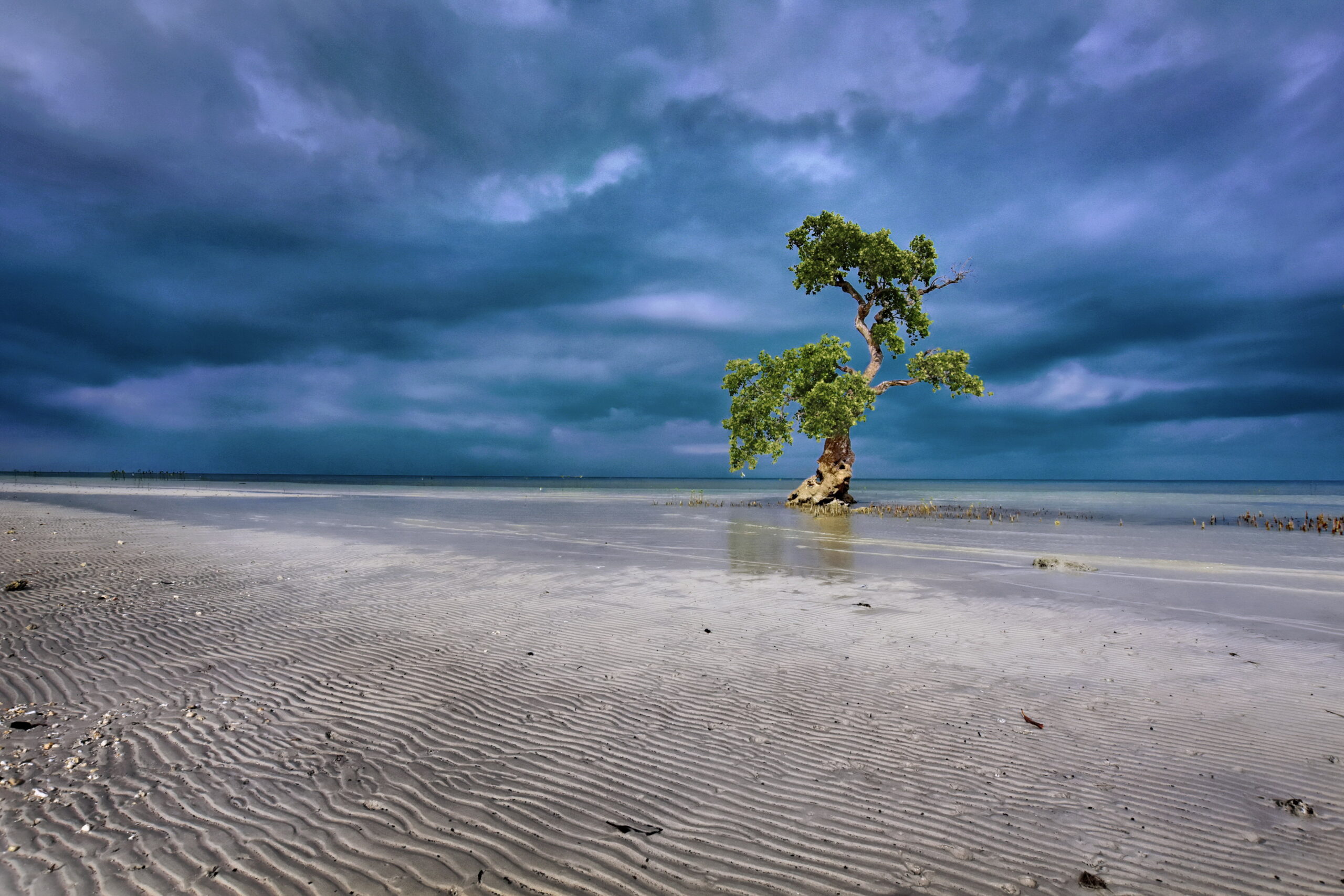 In early April of this year, Cyclone Harold barreled into Vanuatu and 80 other islands across the South Pacific Ocean. This Category 5 storm was one of the strongest cyclones ever recorded. 160,000 of Vanuatu's residents felt the effects of Cyclone Harold and the U.N. estimates about 80-90% of the island's population lost their homes.
Harold hit Vanuatu at a particularly fragile time. Vanuatu enacted strict public health measures in early March and is one of the few remaining nations in the world with zero COVID-19 cases. When Cyclone Harold struck, officials struggled to try to maintain social distancing while also safely moving citizens from their homes to designated evacuation centers. The destruction caused by Harold left most of Vanuatu's citizens even more at risk, giving people no choice but to evacuate to the neighboring Solomon Islands, even in alarming weather conditions.
Extreme storms (like Cyclone Harold) and the destruction they cause happen throughout the world. In recent years we've seen this play out in countries including Puerto Rico, the Philippines and Bahamas, as well as U.S. states including Louisiana and Florida. As climate change worsens and storms like Harold get stronger and potentially more frequent, people will continue to lose their homes, natural resources, livelihood, culture and even their homeland—forced to migrate to safer places perhaps for good.
This is a wakeup call for the rest of us, as no single nation can combat the climate crisis alone.
This blog discusses the trends in climate displacement, highlights past and current legal actions around displacement, and provides two opportunities for countries and environmental organizations to protect climate-displaced communities.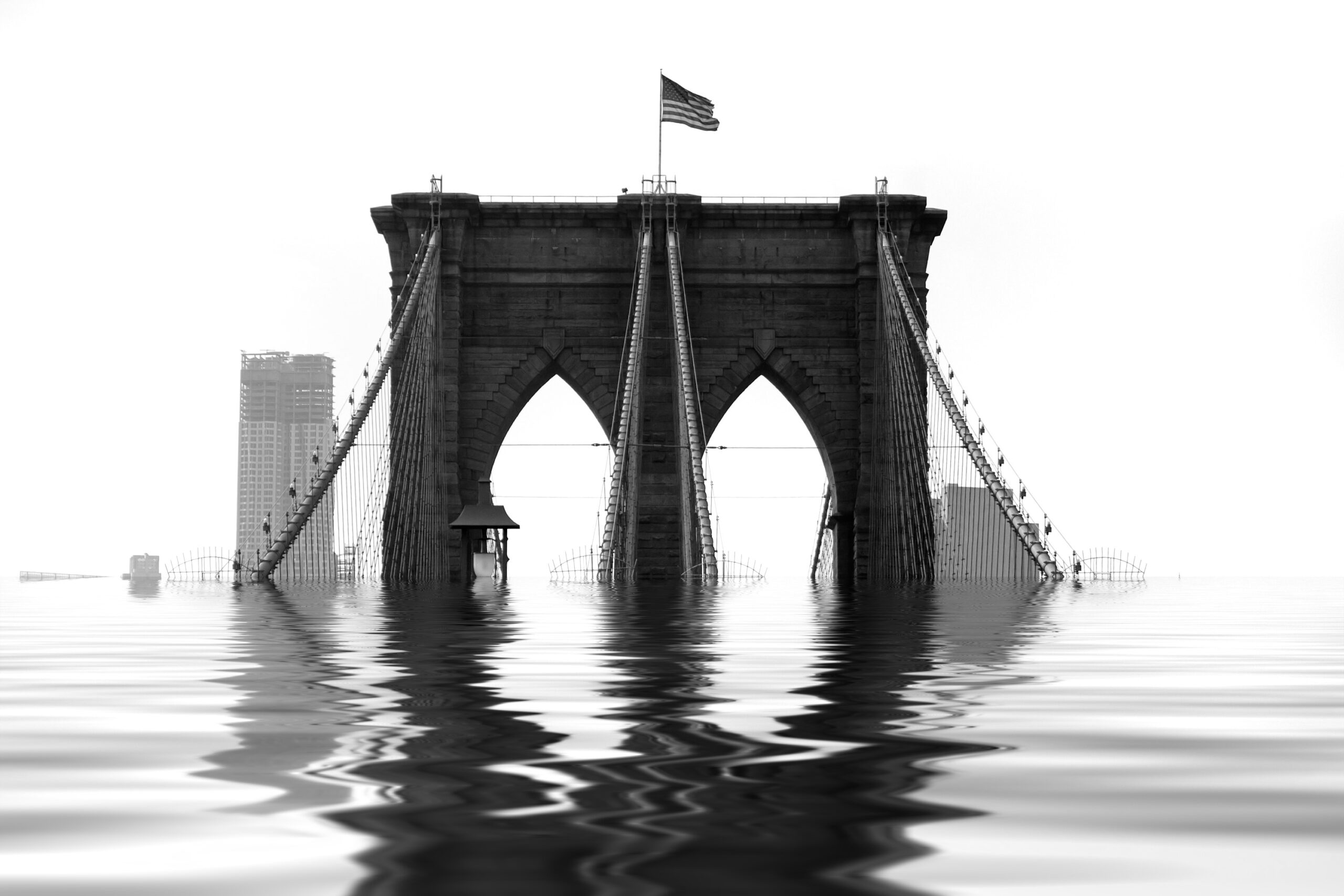 Trends
Currently, there are no international protections for those who are displaced from their homes due to climate change—and without any protection or rights, frontline communities are left in limbo.
The World Bank predicts that climate change could forcibly displace more than 140 million people within their home countries' borders by 2050 unless carbon emissions are rapidly curbed. And although this prediction only captures internal displacement, displaced communities are often forced to seek refuge in neighboring countries. Kiribati is the first Pacific nation to see thousands of its people displaced because of the impacts of rising sea levels. And just last year, one of the strongest Atlantic hurricanes on record, Hurricane Dorian, hit the northern Bahamas—destroying homes and leaving survivors no choice but to seek refuge in the United States.
Climate displacement doesn't threaten only developing countries. The majority of developed countries will also experience displacement and currently do not have proper displacement strategies; the United States is one country that does not have a climate-ready displacement plan. When Hurricane Irma struck Puerto Rico, leaving most of its major cities without energy and clean water, thousands of its residents were forced to move to Florida and New York. And in return, these states struggled to provide adequate resources to the Puerto Rican community due to limited disaster relief funds.
We can work to address calamities like these at their cause. If we dramatically reduce greenhouse gas pollution, we can slow climate change and help prevent some of the destruction that it would bring to communities around the globe. There are also numerous actions being taken to address displacement that can be replicated and scaled-up to protect more people and prepare more communities.
Recent legal actions
As the effects of climate change become more severe, communities and countries around the globe—especially those that are on the front lines of climate disasters and facing displacement—are rising up and filing lawsuits against fossil fuel industries and countries that are major emitters. They are also pushing the international community to address climate displacement. Examples of recent legal actions include:
This year, five U.S. Indian tribes, who were forcibly displaced from their homes due to sea-level rise, officially submitted a complaint against the United States government to the United Nations International Human Rights court. The complaint faults the United States government for failure to protect nation tribes from climate displacement and the lack of funding provided for addressing humanitarian crises in Louisiana and Alaska.
In June 2019, young climate leaders urged heads of state in the Pacific region to begin the process of seeking an advisory opinion from the International Court of Justice on the issue of climate change. Having an advisory opinion within the International Court of Justice can strengthen and encourage more climate lawsuits, which could potentially hold fossil fuel corporations legally accountable for causing climate change and human rights violations.
In May 2019, Torres Strait Islanders, represented by ClientEarth, filed a human rights petition with the United Nations Human Rights Committee in Geneva, Switzerland against the Australian government over its inaction to reduce carbon emissions. This inaction caused rising sea levels and extreme storms that have devastating effects on the lives of Torres Strait Islanders. This will be the first climate change litigation brought against a nation-state.
In December 2018, The Commission on Human Rights concluded its first public hearing, declaring how major fossil fuel companies caused climate change and have affected Filipino human rights. This is hailed as victory for the global climate movement by Greenpeace Southeast Asia, as this case could be a precedent for more legal actions against fossil fuel companies around the globe.
Opportunities for action
Countries need to follow through on the commitments they've made through the United Nations Development Program's Sustainable Development Goal 13 (SDG 13). Brookings Institute suggests that 169 countries signed on to SDG 13 and these voluntary commitments can be used to protect climate displaced communities if countries abide by them. One example of an adaptation measure that fits this is the 2019 legislation introduced in the United States Senate by Senator Markey to establish a Global Climate Resiliency Strategy.
A strategy like this could not only address the displacement already happening but also propose detailed steps for resettlement.
NGOs and individuals need to amplify and provide more support for climate lawsuits. Accountability measures need to be stronger, and there are more climate displacement lawsuits underway that we must pay attention to.
Support the Pacific Islands Students Fighting Climate Change (PISFCC) campaign for an advisory opinion that can streamline the filing process of any climate lawsuits. This way, one claim could be filed to both international human rights court and international climate court simultaneously, compared to the current practice of needing to submit the same case individually to each court. Currently, the PISFCC campaign has gathered support from legal experts and climate law professors and continues to do so.
Support and sign the ongoing Torres Strait Climate Justice Case.
Our current international court system is not fully equipped to handle climate change. But we can ensure a more just future for ourselves and future generations by providing protection to those in need through actions such as a human rights law expansion, a robust commitment to SDG 13 and support for ongoing campaigns to move us away from fossil fuel dependence. As we look ahead to a post-COVID-19 world, and as we heal from all the impacts it left on our frontline communities, let us never forget that disasters do not fall on one nation alone; neither do they wait for the previous crisis to fade. Cyclone Harold reminds us that climate change is here, and what we do next is vital. Climate change affects all of us and unless carbon emissions are curbed, climate change will continue to damage and displace communities.
Stay current in ocean news!
Sign up to never miss an update.