New Orleans Cooking Demo With Ocean Conservancy and Centerplate Executive Chef Brandon Felder
To mark the 10-year anniversary of the BP oil disaster, we revisit the progress of restoration and look at what's ahead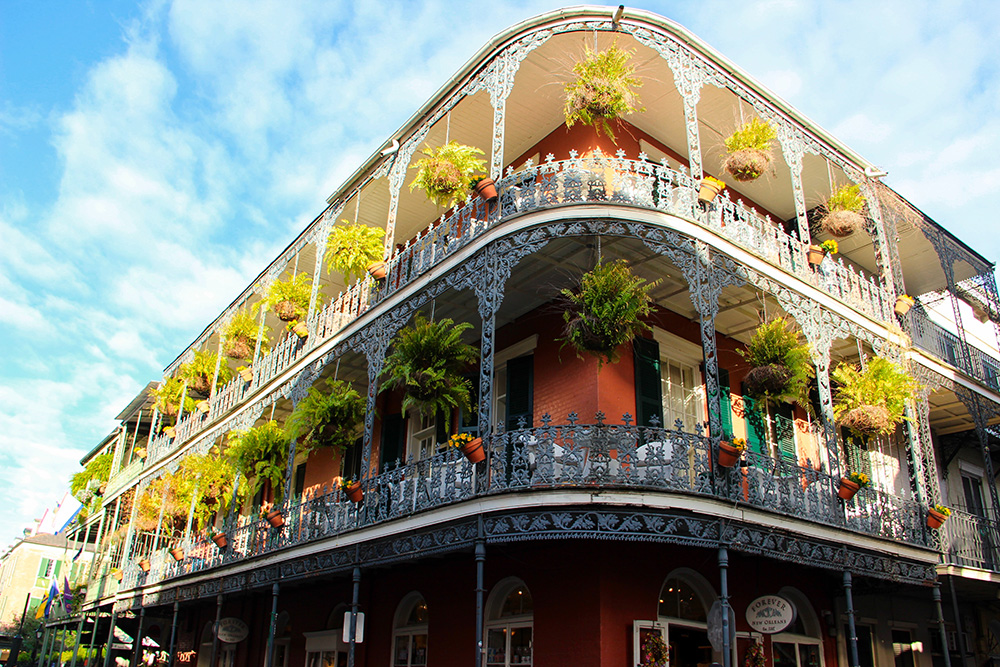 When someone says "New Orleans," what do you think of? You hear music, see celebrations, smell and taste cuisines, and think of different cultures blending to create one of the world's greatest communities.
If you've ever been to an event at the Morial Convention Center, or the Mercedes-Benz Superdome for a Saints game or to the Smoothie King Center for a Pelicans game in the last five years, you've tried Centerplate Executive Chef Brandon Felder's cuisine.
From the dinner table to the Smoothie King Center, seafood is essential to the New Orleans menu. As we celebrated World Ocean Month and mark the 10-year anniversary of the BP Deepwater Horizon Oil Spill, we had the chance to spend time with Chef Brandon in his New Orleans kitchen to learn how to prepare a Crawfish Slaw Salad and a Seared Red Snapper with Gulf Shrimp, crawfish, corn maque choux and a lemon beurre blanc.
Sounds delicious right? Those dishes represent the connection between New Orleans and the Gulf of Mexico, a relationship that is part of the identity of this unique and culturally rich community. We did this as we continue to mark the 10-year anniversary of the BP oil disaster and the progress that has been to restore the Gulf ecosystem in the ten years since.
By the time the deep-sea oil well was capped on July 15, 2010—many failed attempts and 87 days later—11 people lost their lives, approximately 210 million gallons of crude oil had spewed into the Gulf of Mexico along and another 1.8 million gallons of chemical dispersants had been applied to Gulf waters to break up the oil.
Billions for Restoration
The disaster was a jarring, tragic event for impacted Gulf families, coastal communities and businesses and the environment. One silver lining of the disaster is the billions of dollars now available for ecosystem restoration. In 2015, BP agreed to a $20 billion settlement over 15 years. Today, $16 billion—including $1.2 billion exclusively for the open ocean—is going toward restoring coastal and marine habitats and species harmed by the disaster, as well as the health of the broader Gulf ecosystem.
This funding gives Louisiana and other Gulf Coast states an unprecedented opportunity to invest in projects that fortify the coast against climate change and rebuild wetlands, which provide essential fish habitat for shrimp, blue crab and numerous other fishery resources.
Open Ocean Plan Hailed a Win
For the past 10 years, Ocean Conservancy has advocated for high-impact marine and fishery restoration projects. We saw our efforts come to fruition in December 2019 with the release of the first-ever open ocean plan in the United States (and likely the world), making $250 million available to restoring fish, sea turtle and marine mammal populations and mapping offshore hard bottom habitats to support fisheries management.
What's notable and impressive about the open ocean plan is that it takes a non-regulatory, cooperative approach. All of the projects involving the fishing community will be voluntary and undertaken in partnership with government agencies and academic scientists.
Collaborative and Innovative Fisheries Restoration Projects
One project involves the voluntary participation of shrimp fishermen to build a better escape hatch for finfish and sea turtles accidentally caught in their trawl nets. Shrimp trawls unintentionally catch juvenile red snapper and sea turtles, so this project would restore reef fish and sea turtle populations by testing new and improved bycatch reduction and sea turtle excluder devices intended to minimize bycatch and maximize shrimp catch.
In another project, red snapper and other economically important reef fish are the focus of efforts to improve their survival following catch and release. Reef fish brought to the surface suffer barotrauma (similar to the bends in a SCUBA diver), a condition resulting from changes in pressure causing fish organs to balloon. This condition can reduce the survivability of fish that are thrown back and accounts for a large amount of fishing mortality. The project would enlist willing recreational fishermen to test the effectiveness of fish descender devices designed to help fish get safely back to the seafloor. If effective and used properly, these devices would improve reef fish survival and could help rebuild fish populations faster.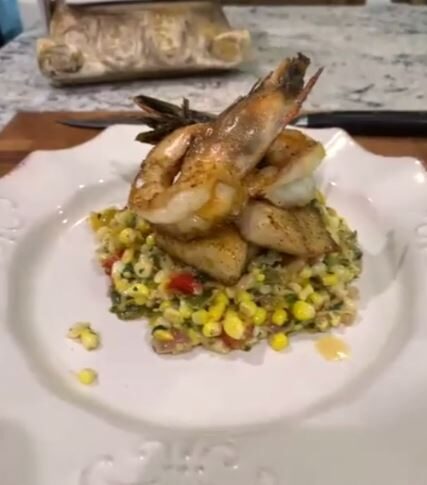 Much like the Fleur-de-lis is synonymous with New Orleans, the same goes for red snapper. Valued for its dense, flakey and slightly sweet flavor, red snapper has become synonymous Gulf cuisine and is popular in restaurants, at home by both commercial and recreational fishermen. However, this wasn't always the case. In the late 1980s, red snapper were fished down to their lowest point. Fortunately, red snapper has seen a resurgence on the menu thanks to the determination and commitment of fishermen and a strong federal law, the Magnuson-Stevens Act that prioritizes science-based fisheries management. In 2007, red snapper was put on a rebuilding plan and we have seen population increases ever since.
But we are not out of the woods yet. And while the red snapper population is on the right track, we have to be mindful and continue that rebuilding progress. Red snapper contributes millions of dollars a year to the commercial and recreational fisheries economies of the Gulf of Mexico. By rebuilding this fishery, we ensure that the men and women that depend on healthy fisheries can continue their livelihoods while providing a healthy and sustainable product. The future of this fishery – for commercial operators, for-hire captains, recreational anglers, and the restaurants and dinner plates of places like New Orleans – depends on our commitment to do right by red snapper and keep our fishing sustainable even as the stock finally rebounds.
Louisiana is a special place; nowhere in this country are people so connected to their environment. But it isn't without its challenges. Coastal land loss, hurricanes, oil spills and climate change all take their toll on the natural systems that produce the resources that make Louisiana the Sportsman's Paradise and the seafood capital of the Gulf of Mexico. Ocean Conservancy will continue to do our part to ensure these resources are around for future generations to enjoy.
It was great to spend some time with Chef Brandon and to learn about his personal connection to the Gulf and how he represents that on his menus at Centerplate venues throughout New Orleans. We hope that in time, we and all of you in the region will be able to give it a try in person.
*Recorded on June 18, 2020
Recipes
Seared Gulf Fish with Crawfish Corn Maque Choux and a Lemon Beurre Blanc Maque Choux
Maque Choux is a classic Cajun recipe of corn and peppers sautéed in bacon grease until softened and spiced with a blend of Cajun seasonings. It's an outstanding Southern side dish
Ingredients
2 (4 ounce) fillets red snapper
4 slices bacon chopped
3 cups corn about 4 ears worth
1 medium yellow onion chopped (about 1 cup)
1 red bell pepper chopped (medium-sized, about 1 cup)
1 jalapeno pepper chopped
1 tablespoon Cajun seasonings
1/2 bunch of Italian flat-leaf parsley
1 bunch of green onions
½ cup heavy cream
½ stick of unsalted butter
Instructions
Heat two tablespoons of olive oil in a large non-stick skillet or griddle over medium-high heat. Season fish with salt and pepper. Add filets to the pan and sear for about four minutes on each side or until fish flakes when a knife is inserted. Remove from pan and set aside.
Heat a large pan to medium heat and add the bacon. Cook the bacon until it becomes nice and crispy.
Stir in the corn onion, peppers and Cajun seasonings. Cook until they soften up, stirring often, about 10 minutes.
Add the heavy cream and reduce. Remove from heat then add butter, herbs and green onions
Serve!
Lemon Beurre Blanc
Ingredients
1 ½ tablespoons chopped shallot
1 bay leaf
6 black peppercorns
¼ cup white wine vinegar
2 tablespoons dry white wine
¼ cup heavy cream
1 ½ cups cold butter, cut into 1/2-inch pieces
½ Lemon
Instructions
Step 1
Place shallot, lemon, bay leaf, peppercorns, vinegar and wine in a saucepan. Bring to a boil, then reduce heat to medium and continue simmering until only 2 tablespoons of liquid remain.
Step 2
Pour in heavy cream and bring to a simmer; simmer until the cream has reduced by half. Increase heat to medium-high, and rapidly whisk in the butter, piece, by piece until it has melted into the cream and thickened it. Strain the sauce through a mesh strainer to remove the spices. Serve immediately.
Fried Crawfish Slaw Salad
Ingredients
Vegetable oil, for frying
1/2 cup Zatarain's® Crispy Southern Fish-Fri
1/2-pound shelled crawfish tails
5 cups Napa Cabbage
1 cup purple cabbage
1cup shredded carrots
1/2 bunch of Italian flat-leaf parsley
Tabasco vinaigrette

1 tsp Dijon mustard
3⁄4 cup olive oil
2 tsp honey
Tabasco (as hot as you want)
Salt & pepper to taste
Instructions
Pour oil into a deep heavy skillet, filling no more than 1/3 full. Heat on medium-high heat to 350°F
Place Fish-Fri in a shallow dish. Coat crawfish in Fish-Fri, a handful at a time; shake off excess. Fry in batches in hot oil 1 1/2 to 2 minutes or until golden brown. Drain on paper towels.
Toss cabbage, carrots and Italian flat-leaf parsley with Tabasco Vinaigrette. Top with crawfish. Serve immediately.
Additional Gulf Resources
Fishermen in the Gulf and across the country continue to feel the negative impacts of the pandemic. If you're looking to find sustainable seafood options near you, please check out the links below to find purveyors close to you.
We spoke about community and the role the Gulf and seafood create that feeling in New Orleans. The Black community has been and continues to be vital in shaping the New Orleans identity, and that includes cuisine. As we continue to protest in support of Black Lives Matter, we wanted to share some resources if you are in the New Orleans area to support Black-Owned Restaurants.