House Invests in NOAA and Our Blue Economy
Legislation will now be sent to the House Floor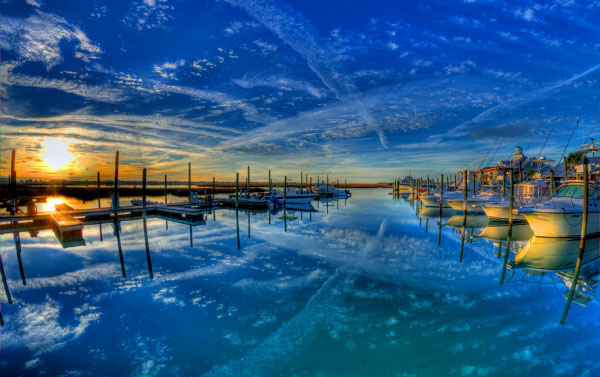 Investments in the National Oceanic and Atmospheric Administration (NOAA) and the success of our blue economy go hand-in-hand. Last week, the U.S. House of Representatives introduced one of the most important pieces of legislation for the ocean: the appropriations bill that funds NOAA.
When the President's budget was released earlier this year, the Trump administration once again proposed to slash funding for NOAA—an action that would harm not only the environment but also marine and coastal communities and businesses that are already under immense economic strain due to the pandemic. The House bill to fund NOAA rejects the cuts made by the Trump administration and instead invests an additional $101 million dollars.
The Trump administration has consistently proposed irresponsible cuts to NOAA, this year coming to 13% of its budget. The administration's proposals have included the complete elimination of proven and successful programs that benefit our ocean, such as Coastal Zone Management Grants, the National Sea Grant College Program and more. Drastic cuts to NOAA could have devastating effects on the economy, especially when you consider that these programs directly contribute to economic growth. For example, in 2018, the federal government invested $76.5 million into NOAA's Sea Grant Program. The result? More than $620 million in economic benefit, more than 1,000 businesses and 7,600 jobs created or sustained, and more than 200,000 acres of marine habitat restored or protected.
Luckily, ocean champions in Congress, like Representative Jose Serrano (D-NY) and Representative Nita Lowey (D-NY), have stepped up for our ocean and coastal communities, rejecting these proposed cuts and championing a funding bill that provides the resources our communities need. Some of these investments include:
$78 million for Coastal Management Grants
$2 million for Regional Data Portals
$9 million for NOAA's marine debris program
$16 million for Integrated Ocean Acidification
$173 million for Fisheries Data Collections, Surveys and Assessments.
Notably, the House appropriations bill for NOAA also includes $20 million for the Jose E. Serrano Educational Partnership Program with Minority Serving Institutions. This educational program is aptly named for ocean champion and retiring chair of the Commerce, Justice, Science appropriations subcommittee, and it focuses on supporting the training and graduation of students from traditionally underrepresented minority communities to build a more diverse workforce for our ocean. The fund will undoubtedly build upon the legacy of great accomplishments achieved for our ocean and underrepresented communities by Representative Serrano.
Earlier this week, the bill that funds NOAA took a major step towards passage by being voted favorably through the Appropriations Committee. Now that this bill has passed through the Committee … what's next?
We still have a long way to go to secure a final budget for NOAA in the fiscal year 2021, but the expectations have been set by the House this week. Up next, the House will vote on the appropriations bill to fund NOAA. Then, the Senate will begin their work on funding NOAA—and that's where we need your help. The House has set a high bar by increasing funding for NOAA. Tell your Senator to follow the House's example!
For more information and opportunities to engage throughout the budget process, sign up to receive email updates from Ocean Conservancy.