Our Ocean Still Needs Us
We may be apart, but together we can #CleanOn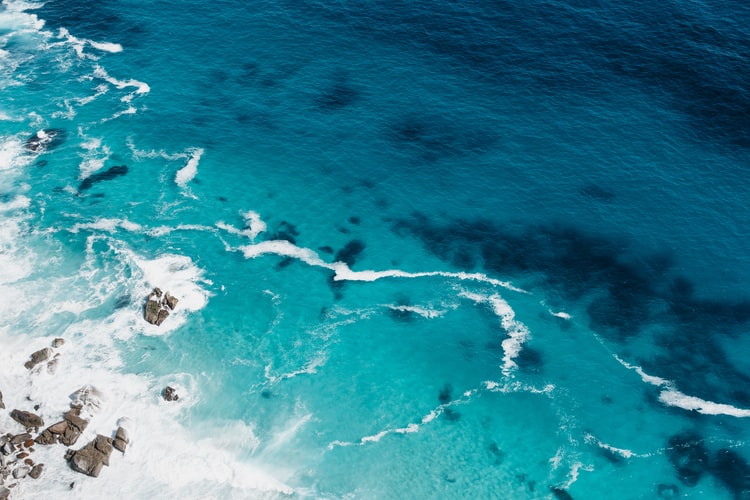 Almost a year ago, Ocean Conservancy released the results of the 2018 International Coastal Cleanup (ICC). We had reached a new milestone for the annual event: more than one million volunteers around the world coming out to remove trash and plastics from beaches and waterways. We shared how plastic cutlery was among the top 10 items collected for the first time in ICC history, and created a new call to action: Quit the Cutlery. And, of course, we were busily preparing for the 2019 ICC, scheduled, as always, for the third Saturday in September.
Love our content?
Sign up for our emails!
September 21 came and went without a hitch. In fact, we hosted a record-breaking 1,000+ volunteers at our flagship ICC event in Washington, D.C. that day.
And then, as the 34th annual ICC season came to a close, the world changed dramatically. In early 2020, just as we were getting ready to confer with coordinators about plans for this year and pore over the data, the coronavirus pandemic hit. Needless to say, 1,000-person events are not an option in many places right now, and for many of us, the ICC coordinators and volunteers, the Cleanup will look a little different this year.
But our ocean needs us now more than ever. Ocean plastic pollution is on the rise, and from increased food delivery waste to medical equipment like gloves and masks, the pandemic is aggravating the problem.
Fortunately, there is still plenty we can do to protect our ocean from plastic pollution this month and beyond. As we celebrate the 35th ICC anniversary this year, we are asking ocean lovers everywhere to "Clean On":
In your community: If you can, download our award-nominated Clean Swell app and do an individual or small-scale, socially distant cleanup in your neighborhood. Our ICC team has developed a number of resources to guide you along the way, and you don't need to be at the beach to use the Clean Swell app.
In your home: Even if you can't clean on in your community, you can clean on at home. Throughout the month of September, we'll be sharing resources to help all of us better understand and reduce our own plastic footprint and build better, more effective and more equitable waste management systems.
In the halls of power: While personal choices matter, we need governments and companies to take dramatic action if we really want to beat plastic pollution. In the United States, Ocean Conservancy is actively pushing for plastics-related legislation in Congress, including the Save Our Seas 2.0 Act and the Break Free From Plastic Pollution Act. Sign up for our e-mails to stay in the know about these and other important bills, and make sure your and our ocean's voice is heard.
We are so grateful for your support of the International Coastal Cleanup and for your commitment to an ocean free of plastic and trash. Together—even if physically apart—we can still have an impact on our ocean.
Clean on!