19-Year-Old Cleans Up Trash on Saipan Shores
Island communities especially are faced with increasing burdens of waste piling up in their natural areas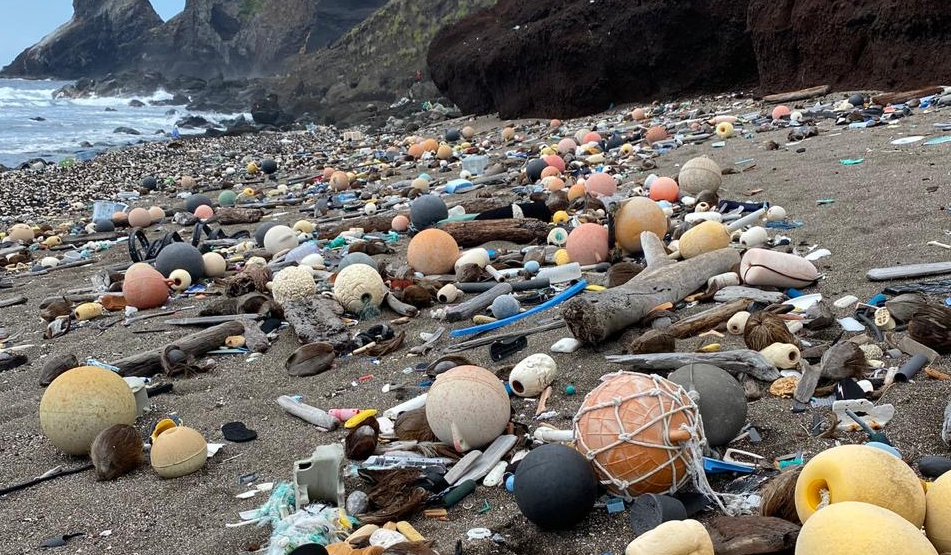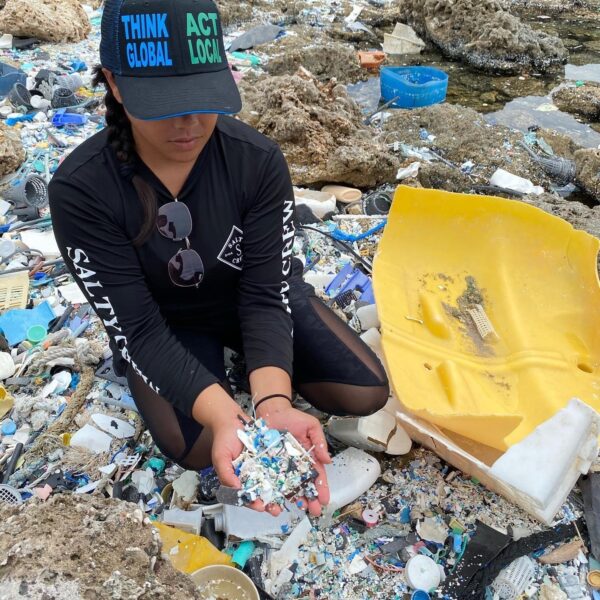 Adjacent to the deepest part of the ocean (the Mariana Trench) lies a string of small emerald-hued isles amidst a vibrant blue sea. This island chain, known as the Mariana Islands archipelago, is home to the U.S. territories of Guam and the Commonwealth of the Northern Mariana Islands (CNMI). Saipan, the largest and most populated of CNMI's 14 islands, is a bona fide tropical paradise known for its crystal clear waters, diverse marine life, warm climate and white sandy beaches.
Unfortunately, in recent decades its coastline has become increasingly punctuated with colorful heaps of trash that have washed ashore after long oceanic journeys or been unceremoniously abandoned by beachgoers. Trash and plastic waste in the environment are more than just an eyesore, explains Becky Furey of the Mariana Islands Nature Alliance (MINA)1 on Saipan—a nonprofit organization dedicated to reducing the impacts of trash on their community.
"We've witnessed plastic pollution both on land and sea. Our eastern shores are often covered with marine debris. Litter can be found on our public beaches and other areas which visitors have left behind. Plastic pollution harms our environment, human health and our economy. It poses a serious threat to our island ecology causing ingestion, entanglement and habitat damage. MINA has identified dead birds on our shores containing plastics in their stomachs. Fishers have reported their catch containing plastics."
Stay current in ocean news.
Sign up to never miss an update!
Each year roughly
11 million metric tons
of plastic enter the global ocean. It is an all-too-common trend that island communities are faced with increasing burdens of waste piling up in their natural areas, affecting not only island-dwelling animals but also local livelihoods and ways of life. While environmental pollution from trash is a major concern, Becky takes heart in those stellar individuals and businesses that have initiated informal beach cleanups on Saipan, noting she has seen an uptick in volunteers cleaning coastal areas during the COVID-19 pandemic.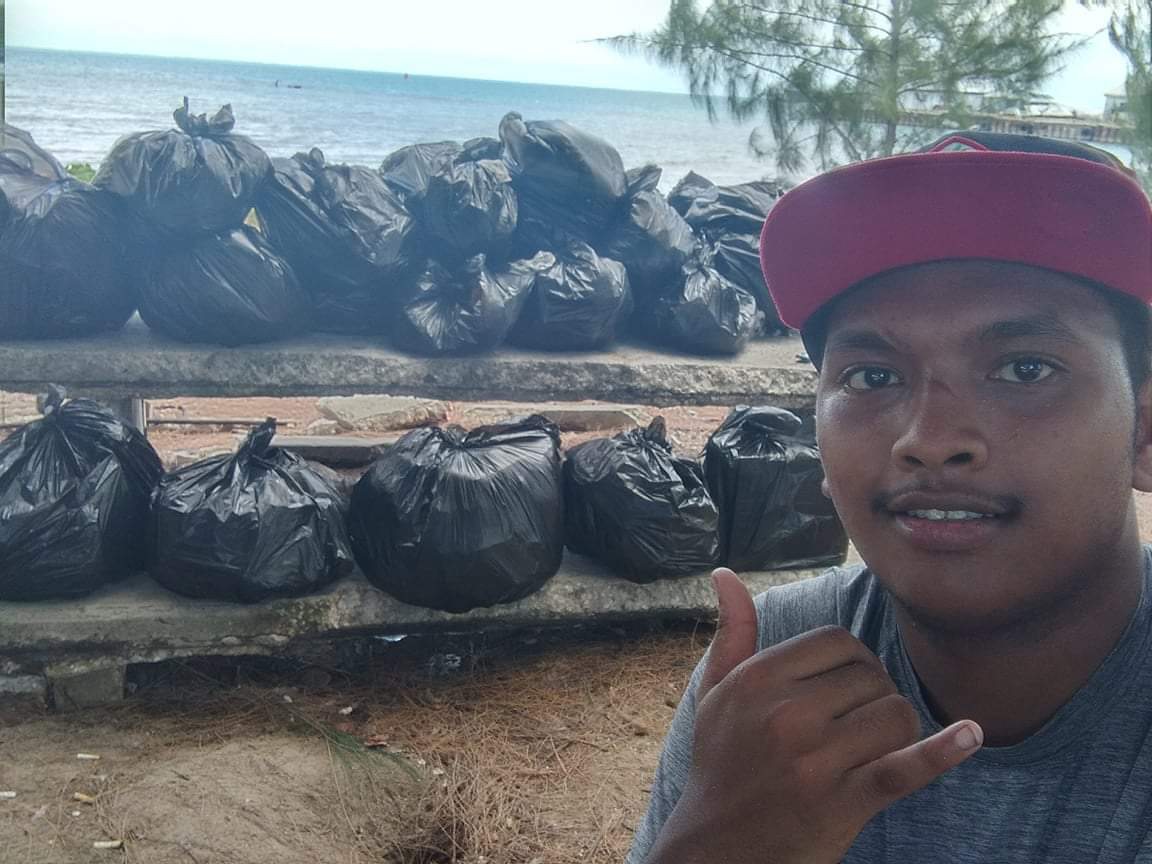 Take Mate Higgins, a 19-year old Saipan resident, for example. Earlier this summer, Mate noticed a particularly large amount of litter strewn about near his village and decided to take action. He grabbed 30 trash bags and filled them over the course of an afternoon, handing them over to a local government agency to haul away and properly dispose of when he was done.
As someone who enjoys fishing and family time at the beach, Mate was concerned about the trash he came across because, according to him, "It didn't look nice. It was so ugly. Most times when there is heavy wind, trash blows into the water. The trash I picked up was next to the sand. I like to fish and the trash can harm them." Mate collected a wide variety of items, the majority being single-use plastic utensils, polystyrene takeout containers, used diapers, beer cans and fuel canisters.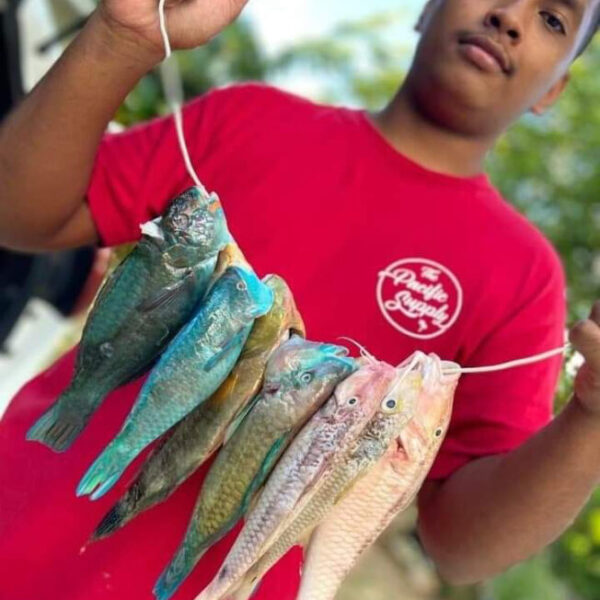 Becky hopes her community members, including Mate, "…keep up the great work you're doing in helping to keep our land and sea litter-free. In addition to picking up your own trash, try to carry away some of the trash that others have left behind."
Like others that volunteer their time to clean up our coasts and waterways, including participants in Ocean Conservancy's annual International Coastal Cleanup (led in the CNMI by coordinators William Pendergrass and Colleen Flores), Mate is a true champion for the ocean—someone who recognizes the value of a clean environment and is willing to work for it. "I cleaned the trash for my future, for our kids and our kid's kids. We love to have family time at the beach and trash can make it ugly and not as fun," Mate said.
Whether you perform a solo cleanup or participate in a larger event, the simple act of picking up trash is a display of environmental stewardship that beautifies and helps contribute to a cleaner and healthier global ocean. Find out more about other amazing trash cleanup efforts from ocean stewards around the world at WeCleanOn.org!
---
1The Mariana Islands Nature Alliance (MINA) is a 501 (c) (3) environmental conservation organization and has been serving the Marianas for 15 years. MINA fosters community and science-based conservation programs to enhance and sustain the CNMI's environments and cultures. If you'd like to support MINA's efforts in empowering communities for conservation, please contact [email protected] or make a voluntary contribution by visiting our website at www.minapacific.org.