Two-Time World Series Champion Hunter Pence Joins Team Ocean
Four-time All-Star speaks with Ocean Conservancy Chief Scientist George Leonard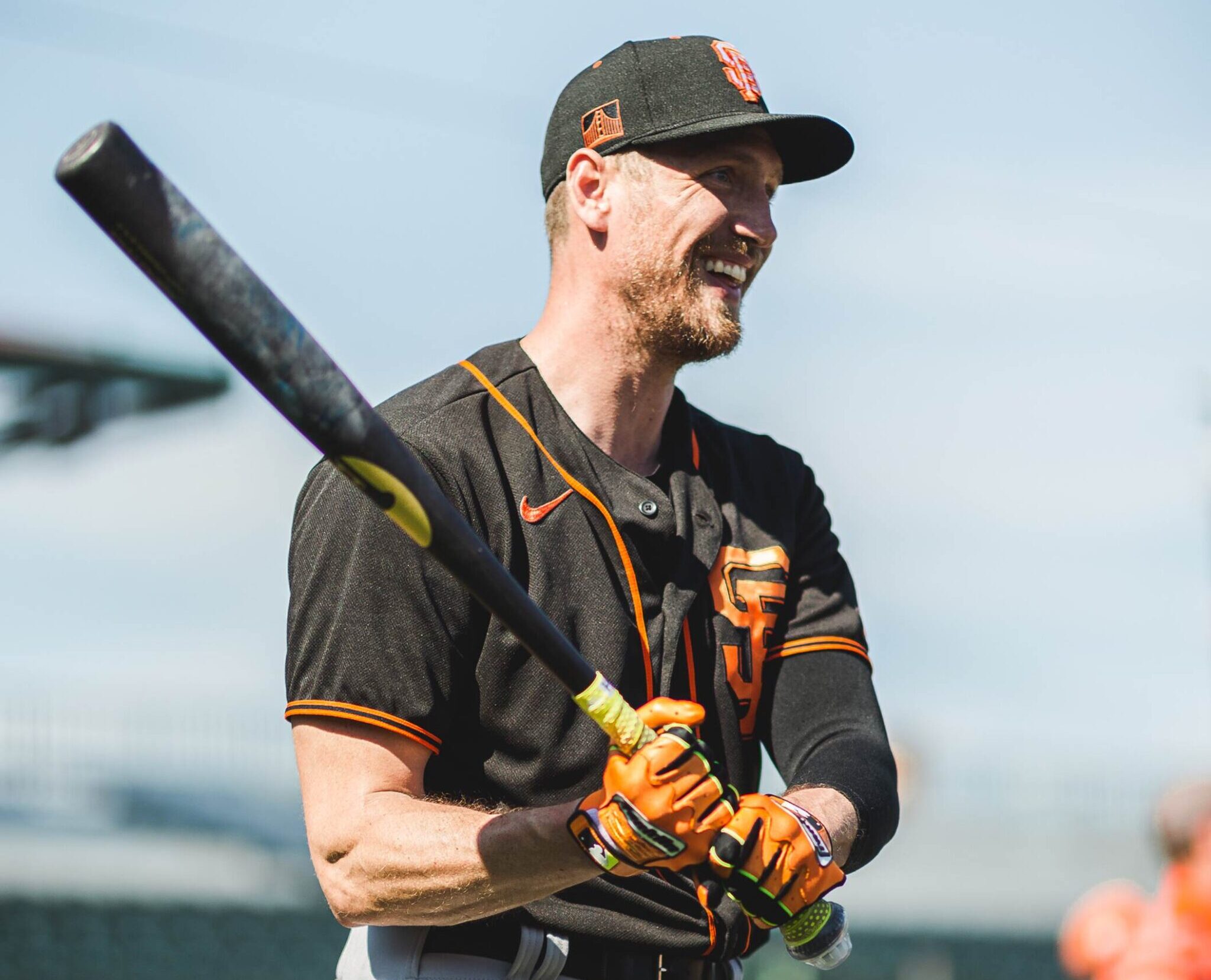 The San Francisco Giants chose Hunter Pence as their Roberto Clemente Award nominee for 2020, Major League Baseball's (MLB) annual recognition of the MLB player who best represents the game through extraordinary character, community involvement, philanthropy and positive contributions, both on and off the field. A World Champion with the Giants in 2012 and 2014, Pence takes helping the community as seriously as studying NL West opponents. Now he is doing his part to take on climate change and ocean plastics.
As the wildfires tinted the sky outside of his Bay Area window orange, Pence took time to speak with Ocean Conservancy Chief Scientist George Leonard. They discussed his interest in the environment, his Cool Schools Project back home in Texas, getting on the Kale Train before it was cool, pizza and forks and surfing. George welcomed Hunter to Team Ocean, our first Baseball player, covering all of it.
Fires Above and Fires Below
The West Coast of the United States is dealing with wildfires on a scale of destruction that's difficult to comprehend. As Oregonians, Washingtonians and Californians see evacuation notices and acres of land succumbing to the flames, right off the coast and in the water, severe heat and energy deposits are simultaneously scorching the ocean.
Batter Up! Clean On
For Team Ocean, the third Saturday in September is a day where hundreds of thousands of people around the globe join Ocean Conservancy for our International Coastal Cleanup (ICC). With the ongoing destruction from the COVID-19 pandemic, this year's ICC will look a bit different than the usual gatherings of hundreds of people on beaches. We are encouraging safe, socially distant and individual cleanups when and where possible. Hunter has heard the call and his enthusiasm to get to work was apparent.
It Takes All of Us to Protect Our Ocean
Winning two World Championships takes everybody in an organization working in concert and as a leader on those Giant teams, few know better than Hunter about all-in effort for the greater good. We appreciate his desire to help make changes in his daily life and willingness to champion ocean health on a larger scale. As a Giant, Hunter did his part to reduce his carbon footprint by riding a scooter to the park on gameday. Major League Baseball also sees the need for action and has initiated the following actions across the league:
MLB Clubs diverted an estimated 18,000 tons of recycled or composted waste in 2019
19 Clubs have LED lighting
12 Ballparks utilize on-site gardens
10 Ballparks use solar power
Nine Clubs have regular-season green teams
Seven Clubs have eliminated plastic straws
"Cleaning the Ocean, Surfing, Planting Trees"
While George and Hunter spoke about what can be done regarding the ocean, Hunter and his wife, Lexi, are already working above sea level to help the environment with their Cool Schools program back in Texas. Hunter and Lexi partnered with the Texas Trees Foundation to plant 80-100 trees at J.B. Little Elementary School in Arlington, where Hunter attended grade school, in order to create cooler, greener and healthier schools.
In addition to his interest in climate change and ocean issues, Hunter is known for his personality on and off the field. The Giants created The Garden at Oracle Park back in 2014 to promote sustainability, urban farming and healthy eating. Hunter was an enthusiastic ambassador for the veggie additions. He also shared some of his personal interests and flair with us too.
Theory of Panspermia and Bill Nye
In an address to Giants fans at AT&T Park in 2018, Pence referenced the merging of a positive and negative ions to create light. The man is into science and that interest landed him on Bill Nye's Netflix show, Bill Nye Saves the World, for a demonstration that involved Hunter attempting to hit a model of Mars with a baseball. Hunter couldn't remember if he did indeed hit the target—had it been in San Francisco, it would have been a shot over the right field wall into McCovey Cove!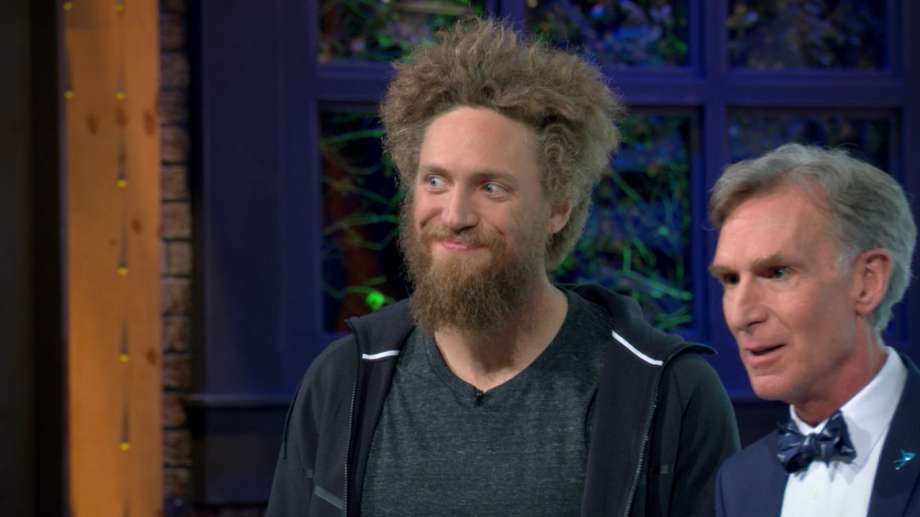 A Good Cup of Joe for a Good Cause
Pineapple Labs sounds like a beachside coffee joint somewhere tropical. It's actually the name of Lexi and Hunter's virtual coffee company. Each month, the proceeds from a limited-edition coffee and mug bundle go towards causes that they are passionate about. The most recent brew, Good as Hell, supported the Jackie Robinson Foundation. Follow @pineapplelabs for updates on the latest products.
Pizza with a Fork? Thanks to New York
If you saw Hunter's appearance on Netflix's Fuller House, you saw Hunter's gold fork necklace representing a fork for pizza eating purposes. Opposing fans will do anything to get into the heads of rival players and that's how this story was born, on a road trip in New York. Going back to the socks and being a man of function, Hunter's pizza eating methods adapt based on the scenario as he tells George.
Socks Above the Knees
Baseball players have different ways to show their style in uniform and one of those is sock length. Some go no socks, some go mid-shin, Hunter went above the knee with his. A man of function, he explains how it helped him move around the field, making spectacular catches like the one which preserved a Tim Lincecum no-hitter in 2013 against the San Diego Padres.
It's an honor to have Hunter aboard #TeamOcean. Be sure to check out his ongoing community work @hunterpence and keep your eyes peeled for more Hunter and ocean news here.