Ruth Bader Ginsburg: Her Life and Legacy
What RBG's passing means for our ocean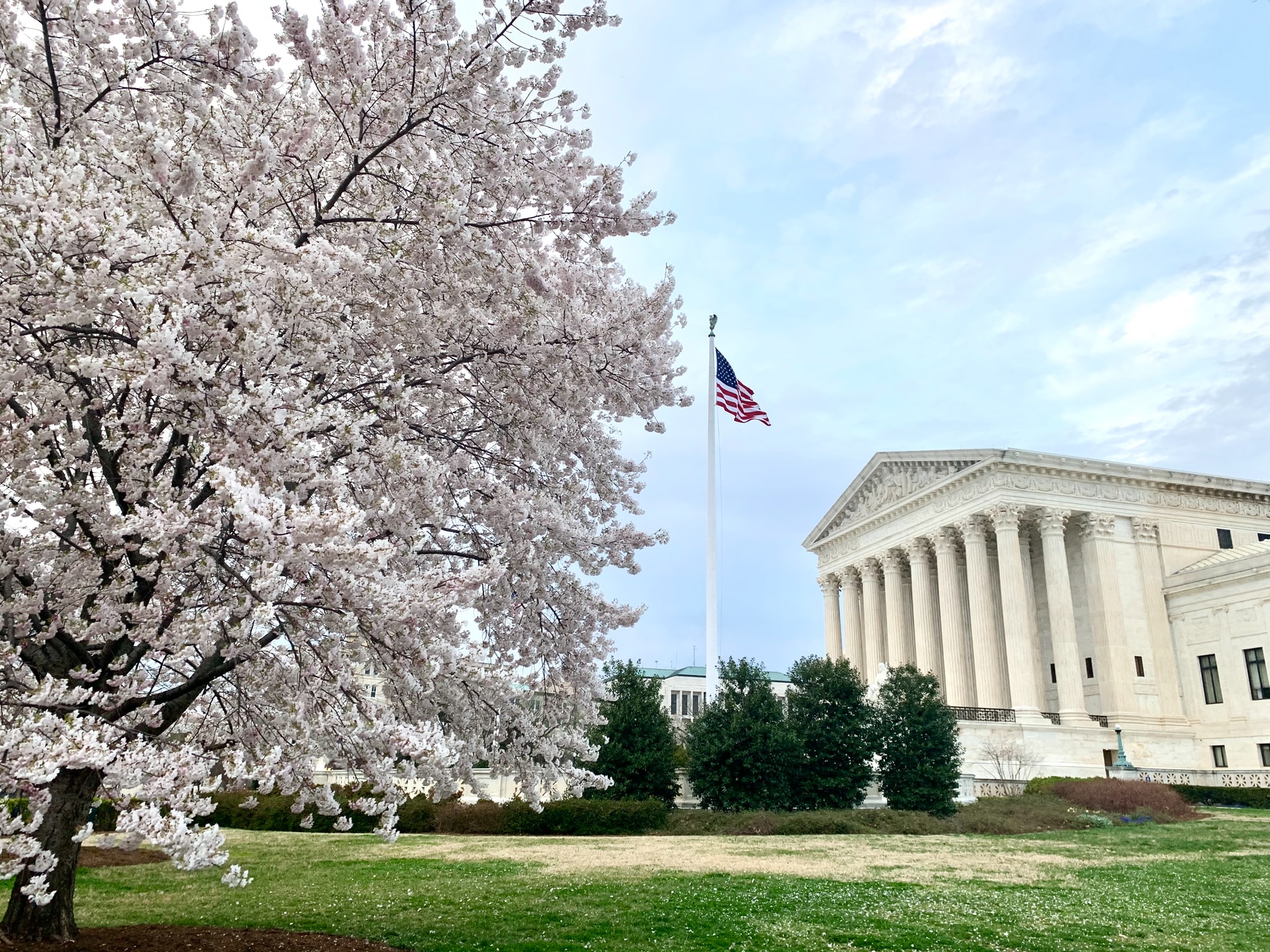 This blog on the passing of Supreme Court Justice Ruth Bader Ginsburg was jointly authored by Ocean Conservancy's Janis Searles Jones, Chief Executive Officer, Anne Merwin, Vice President of Conservation and Ivy Fredrickson, Staff Attorney.
The news of Ruth Bader Ginsburg's death Friday evening hit us hard, as we imagine it did for many of you. As the nation turns to what this means for the Supreme Court and our democratic institutions, we want to spend a moment reflecting on the person that Justice Ginsburg was—on her legacy and what she means to us—and on what her passing means for our ocean.
The importance of Justice Ginsburg as an advocate, a scholar and a Supreme Court Justice is difficult to overstate. RBG's (as she was affectionately nicknamed) impact is reflected in the outpouring of extraordinary pieces celebrating her life over the weekend.
Stay current
Sign up and never miss an update
To us as attorneys and as mothers, she was a role model and a trailblazer: a brilliant working mom who changed the world in ways that allowed us to walk through the doors she opened and follow our own paths. Long after her death, RBG's life and career will leave a lasting imprint on us personally, as well as on our country and the world.
As ocean advocates, attorneys and mothers, we want to recognize and give thanks for three things in particular about Justice Ginsburg:
She demolished barriers.
One of only nine women in her class at Harvard Law School, she grew up in a world where it was lawful to treat women as less than men. Just as an example of the attitude around women at the time, a few years after she finished her law degree at Columbia Law School, Chief Justice Earl Warren's Supreme Court upheld, unanimously, the state of Florida's exclusion of women from jury service because a "woman is still regarded as the center of home and family life." Her career is a shining example of proving that sentiment wrong, and she worked throughout her career to make sure all women had equal access to their career of choice. Before becoming a Supreme Court Justice, she argued six cases before the high court, winning five, all with a husband and two children at home.
She was a brilliant strategist.
RBG spent a good part of her career as a litigator bringing cases that changed the world in ways that make a difference in our daily lives. In the early 1970s, she brought a series of sex discrimination cases that would wind their way to the Supreme Court, at the time an all-male institution. Given the composition of the court and the tenor of the times, she selected cases where laws discriminated against men on the basis of sex and argued that that discrimination against men violated that Constitution's equal protection clause. She knew her audience and argued angles she knew would appeal to those in charge. And she played the long game, selecting cases that would build toward lasting achievements for everyone. RBG broadened the legal field's understanding and interpretation of inequality. A champion of justice, she played a key role in extending legal protections to women, the LGBTQ+ community, people of color and other historically marginalized groups.
She was a relentless optimist.
On the Supreme Court, when RGB was on the losing side of the vote, she voiced her contrary view by crafting a prolific and inspiring number of dissenting opinions. We believe these dissents will make up as much a part of her lasting legacy as her majority opinions. The Supreme Court will continue to face issues of social justice, equality, environmental protection and the rights of workers; RBG's dissents may very well inform the majority opinions in future cases. Her optimism will be revisited and the theories she so brilliantly explained in both her majority decisions and her dissents will live on. Her career and her legacy are proof positive that progress is possible. We embrace her optimism and will drive toward that progress.
She has also been a champion for the environment. Justice Ginsburg joined the majority of the court in the landmark case Massachusetts v. EPA in 2008, in which the Court recognized that the harms associated with climate change are serious while also reaffirming the science of climate change. The importance of this finding to a healthy ocean and functioning planet cannot be overstated.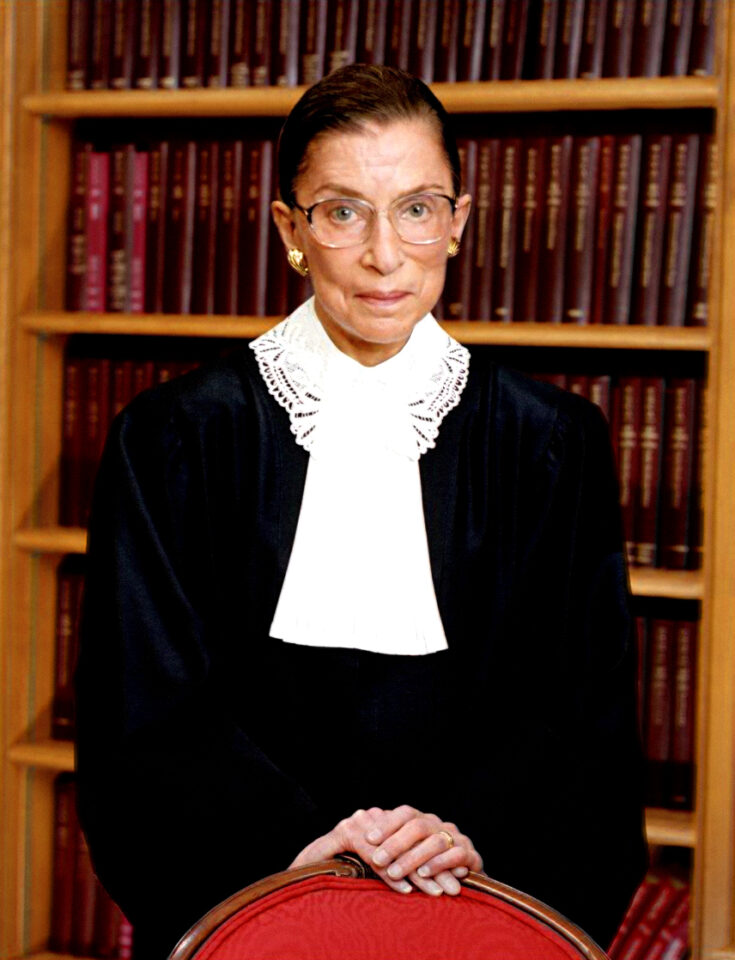 It's impossible to summarize RBG's legacy, but we believe she will be remembered first and foremost as a champion for equality, a champion for everyone having a voice in our system of government, a champion for building a more perfect union that includes all Americans. And that resonates for us because ocean conservation is about equality, voice and coming together for something bigger. The ocean is shared by us all.
And in the end, it isn't about just us—it's about our children, grandchildren and the ocean and planet we are leaving them. We believe everyone, now and in the future, deserves clean water, clean air, a sustainable planet and a healthy ocean. We believe that despite these partisan times, there is more that unites us in conserving our ocean than divides us.
So, in honor of Justice Ginsburg's life, in honor of her work and to honor her legacy, we remain optimistic in the face of the unprecedented crises we face. We hope our leaders in the Senate will be inspired by Justice Ginsberg's principled approach to the law and governance, and ensure that the process of filling her seat on the Supreme Court is rooted in fairness and equity. For the future of our democratic institutions, we cannot let the filling of a Supreme Court vacancy devolve into an exercise of raw political power that erodes our foundational principles of non-partisan judicial independence and respect. In this spirit, we are asking our members and supporters to contact their Senators and tell them to not fill Justice Ginsburg's seat until after the next Presidential inauguration.
Janis, Ivy and Anne