11 Ocean Podcasts to Transport You Underneath the Waves
These listens will inform, inspire and help you take action for our ocean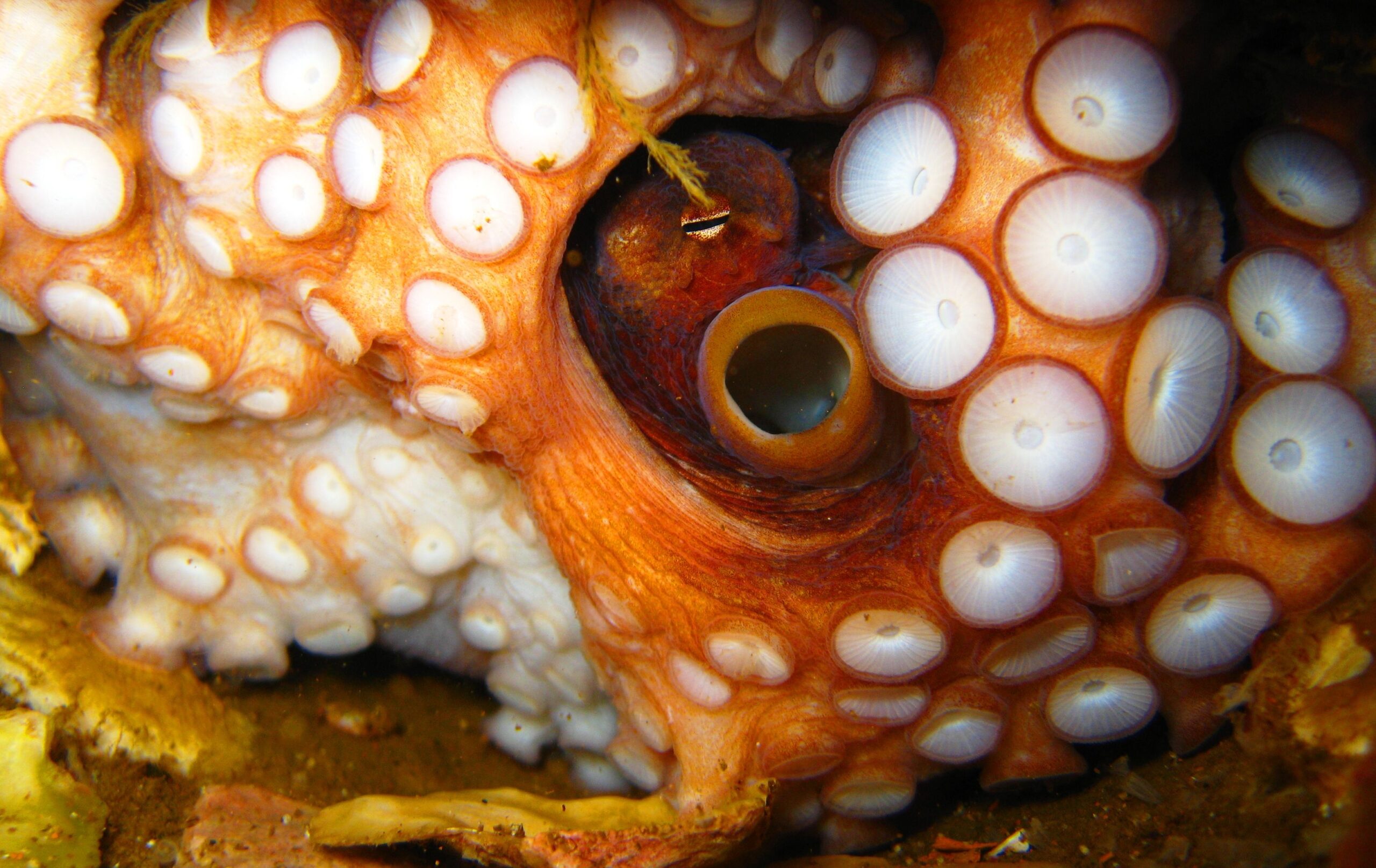 I have been listening more during the pandemic. In the stillness of the morning, I enjoy a coffee on my stoop and listen to sounds of urban wildlife and the city around me waking up. I'm calling my family and friends more to chat and connect, enjoying the sound of their laugh or hearing a bit of their homes in the background. I've also been listening to a lot more to podcasts while doing chores or when taking long walks each day to get out of the house.
I've always loved podcasts, but lately, they've taken on new importance. They serve as a way to explore and learn about the world while I'm stuck inside. It is nice to get a little bit of ocean wonder broadcast to me every day. I've compiled a list of some of my favorite ocean podcasts, in hopes that they also brighten your day and allow you to journey into the deep from home.
1. "Octomom"
This is just a single podcast but I wanted to make sure it got top billing because it is my favorite episode of all time. This episode of Radiolab has everything: death-defying stunts, a mother's love, and a deep-sea adventure several years in the making. I found my heart racing at times and got emotional as I listened to this underwater epic. Move this incredible story to the top of the list.
Love our content?
Sign up to never miss an update!
2. "So You Want to Be a Marine Biologist"
If you have ever wanted a career where you can study and work on the ocean, then this is for you. Or perhaps you are like me and just dreamed of being a marine biologist as a kid and love to hear about the incredible people who study our ocean. "So You Want to Be a Marine Biologist" interviews people with all sorts of cool careers and helps you figure out how you can join their ranks. Find out about the people working hard to protect our ocean.
3. "Ologies"
This isn't an ocean-specific podcast, but there are many incredible episodes to delight an ocean lover. Each week "Ologies" host, Alie Ward, interviews a different scientist on their research and field in such a delightful way that sparks such wonder and joy. Check out their episodes on ocean critters and habits:
4. "How to Save the Planet"
The climate crisis is big and scary, and it's hard to know where to start to be part of the solution. That's where Dr. Ayana Elizabeth Johnson and journalist Alex Blumberg come in with their new podcast How to Save the Planet. Dr. Johnson is an ocean and policy expert who is incredible at breaking down the solutions and hopeful stories as our ocean and planet face the climate crisis. If you are looking for a ray of hope and ways to take action this podcast is for you.
5. "Splish Splash, Are We Swimming in Trash?"
This is another individual episode but how could I not share this musical adventure about ocean plastics created to inspire the next generation? The "Super Secret Hive" was created by a team of furloughed Disney creatives and educators who decided to try and spin something positive out of this unfortunate and challenging pandemic. They created a musical and educational kids' podcast which has an episode all about the challenges of marine litter and the issue of plastic trash in the ocean. Listen to it with all the world-saving kids in your life.
6. "Water Women"
I love this podcast because it feels like I get to sit down and have a coffee with incredible women who are also passionate about our ocean. This podcast highlights different women who study and document the ocean from so many different perspectives. There are underwater photographers and filmmakers, women who have found innovative ways to fight plastic pollution and scientists helping us better understand the creatures beneath the waves. Meet the water women here.
7. "Dugongs and Sea Dragons"
If you are a Dungeons and Dragons nerd AND an ocean enthusiast, boy, do I have a podcast for you. You'd be surprised by how much overlap there is in these two communities. Exhibit A: "Dugongs and Sea Dragons", a podcast where a bunch of marine biologists drink, roll the dice and journey through a fantastical world. Grab your cloak and get ready for adventure.
8. "Meet the Ocean"
I remember the first time I saw a humpback whale breach when I was in high school. It is a memory I will treasure forever. "Meet the Ocean" is a podcast where it feels like you can jump into other people's brains and relive memories of their encounters with the incredible animals that call the ocean home. Each short episode captures a moment in time where you can journey with a scientist to see the ocean through their eyes. Listen to stories of encounters from earth's most remote locations.
9."Mothers of Invention"
This podcast does a wonderful job discussing the issue of climate change while spotlighting incredible women working on solutions around the world. The three hosts, Irish president, Mary Robinson, comedian and writer, Maeve Higgins and series producer, Thimali Kodikara, have such a wonderful mix of expertise and storytelling prowess. They do a wonderful job of sharing diverse stories and every episode both educates and inspires. Get started with their episode on ocean solutions to climate change.
10. "NOAA Ocean Podcast"
There is such a wide breadth of subjects you can dive into on the "NOAA Ocean Podcast." Find out the nautical origins of popular phrases or learn more about lionfish. From current conservation issues to cool ocean facts, this podcast has it all. Get your questions about the ocean answered and explore new topics beneath the waves with NOAA.
11. "Marine Conservation Happy Hour"
This is kind of like an ocean version of "Drunk History" with a little less drinking and nerdier scientists. Each week scientists come together for cocktails and conversation about all the incredible facets of our ocean. This is a super fun way to get your ocean science fix with plenty of laughs along the way. I recommend starting with my favorite episode where the hosts talk about what a marine version of Lord of the Rings would look like.
These are the podcasts lighting up my life. What are your favorite ocean-related podcasts? Share your favorite listens with @OurOcean.