A New Era in Ocean Conservation
We look forward to working with the new administration to protect our ocean.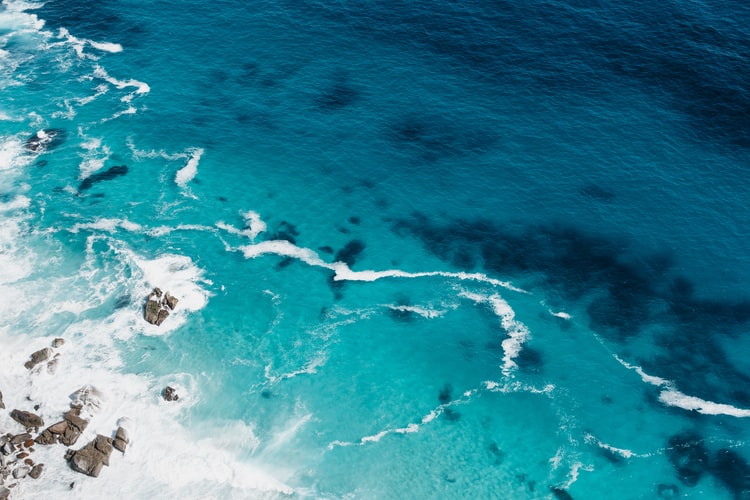 The right to vote for our President is a fundamental tenet of the Constitution. Americans have chosen Joe Biden to be the next President of the United States.
Today marks a new day in our fight for a healthy ocean. After four years of egregious anti-ocean and anti-planet policies that have disproportionately impacted people of color, Ocean Conservancy is ready to work with the new administration and Congress to help re-establish the United States as a global leader in ocean conservation and a meaningful actor on climate change—the single greatest threat facing our ocean. As an incredibly difficult year comes to an end, we are hopeful for the future and committed to our mission: creating science-based solutions for a healthy ocean and the wildlife and communities that depend on it.
It has been a long, draining election season, and it's not quite over—the next few weeks will be a flurry of final ballot counts, post-election analysis and speculation over what lies ahead. But the American people have spoken, and it's time to look forward to the next four years. After years of anti-ocean policy, we have no time to waste.
As the new administration is planning its priorities for the new Presidential term, we encourage them to focus on three main threats to our ocean:
Act on Climate: President-elect Biden has promised the most comprehensive climate plan of any President to date. We need to hold his administration to that promise. Climate change is the largest threat to our ocean, and we are at a pivotal time for action. We need swift, decisive policies that limit carbon emissions and support communities affected by sea level rise, wildfires and increased storm events. Ocean-climate impacts disproportionately harm communities of color, Indigenous communities, poor communities and others that are historically underserved and underrepresented. This needs to be recognized and prioritized by the new administration. We also know that ocean-based climate solutions are critical if we are to meaningfully address climate change.
Reduce Plastic Pollution: Every year, 11 million metric tons of plastics enter our ocean on top of the estimated 150 million metric tons that currently circulate in our marine environments. Recent science by Ocean Conservancy and our partners shows that the U.S. is one of the top three polluters in the world when it comes to ocean plastic. To top it off, we've seen rollbacks on important policies that reduce plastic use and pollution due to COVID-19, even though there isn't scientific evidence to support that plastic is a riskier carrier of the virus over other materials. We hope the Biden administration will recognize the threat plastics—particularly unnecessary, single-use plastics pose to our ocean and our communities, and work with Congress to implement policies that reduce plastic production and keep plastic off of our beaches and out of our ocean.
Protect the Arctic: The Arctic is warming faster than anywhere else on Earth. The impacts are far-reaching for Arctic Indigenous people and coastal communities, and potentially devastating for Arctic marine ecosystems and their uniquely-adapted wildlife. As Arctic ice melts, we're facing new threats that need immediate action, including more vessel traffic, pressure for offshore drilling, industrial fishing fleets moving north and increased risk of devastating oil spills. We encourage the Biden administration to be an outspoken advocate for the Arctic and for justice and equity for Arctic Indigenous people on the domestic and international stage. The next four years will be crucial to protect this important ecosystem and the communities that rely on it.
While there are legal challenges underway, the votes have been counted and Joe Biden has the necessary electoral college votes to win the Presidential Election. As always, we support and encourage a peaceful transition of power—as crucial to the democratic process as counting every vote. As an incredibly difficult election season comes to an end, we are hopeful for the future and committed to tackling the greatest challenges facing our ocean.
We look forward to working with the Biden administration toward a brighter environmental future.
Now, let's get to work!