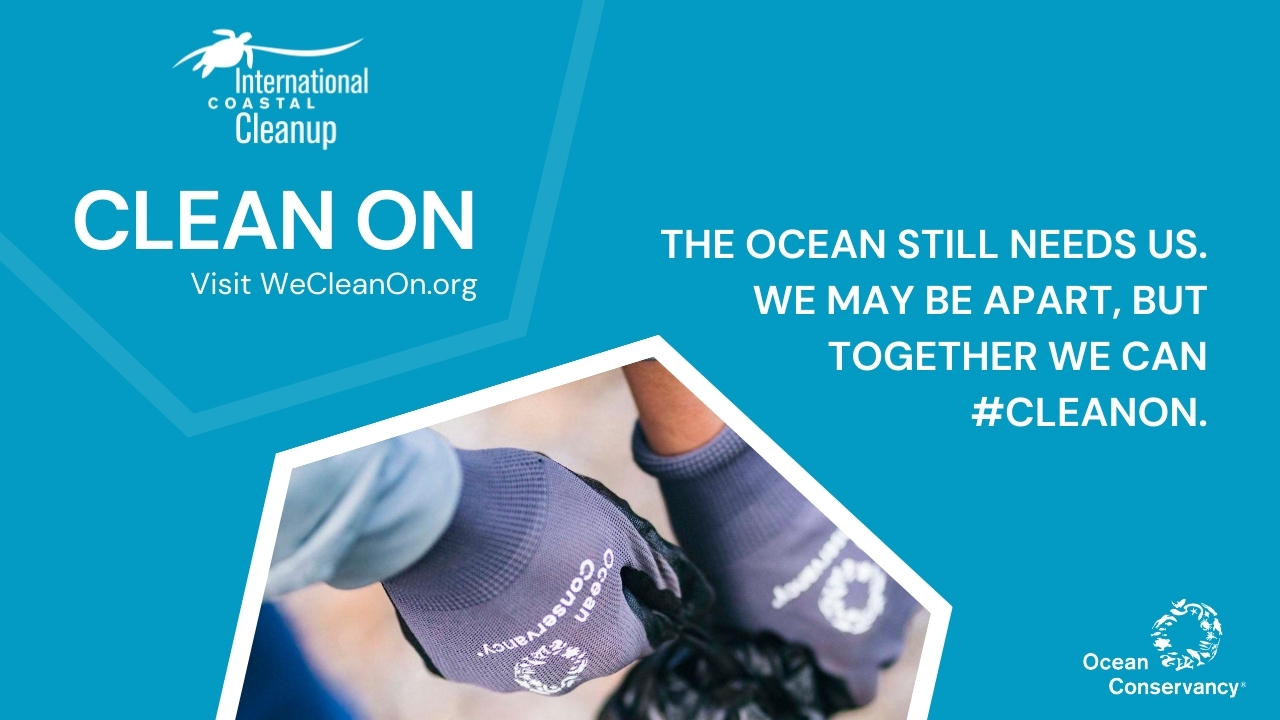 Our ocean still needs us. We may be apart this year for the International Coastal Cleanup, but together we can still protect our ocean from plastic pollution. You can join ocean lovers everywhere to #CleanOn:
In Your Community
Download Clean Swell and do an individual or small-scale, socially distant cleanup in your neighborhood. Read our 8 Steps to Safely Conduct a Solo or Small Cleanup to learn how to stay safe and healthy while cleaning up your community for our ocean.
At Home
2019 marked the first time in all International Coastal Cleanup history that food wrappers were the top collected item. Food wrappers are uniquely challenging because they can't be recycled and yet there are no readily available alternatives. You can help by taking the Food Wrapper Challenge to help fight back against marine debris.
Take the ICC Food Wrapper Quiz to find out how much you know
Go through your kitchen and count all of the wrappers you have
Pledge to use fewer plastic food wrappers
Challenge your friends to join you
Across the Country
Join the chorus of voices asking our leaders to make a clean, healthy ocean a priority by reaching out to your elected officials:
Congress has taken on the issue of plastic pollution through the Save Our Seas 2.0 Act. The Senate passed the legislation unanimously, and now it is up to the House to pass the bill so that it can be signed into law.
The Break Free From Plastic Pollution Act provides a sweeping set of policy measures that would aggressively reduce plastic waste and prevent it from entering the ocean from the start.
You can connect with others around the world and stay up to date on how to #CleanOn by:
Texting "CleanOn" to 69866 for mobile alerts
Signing up for our email list below
Stay current in ocean news.
Sign up to never miss an update!