Global action stops more than 18 million pounds of waste trashing our ocean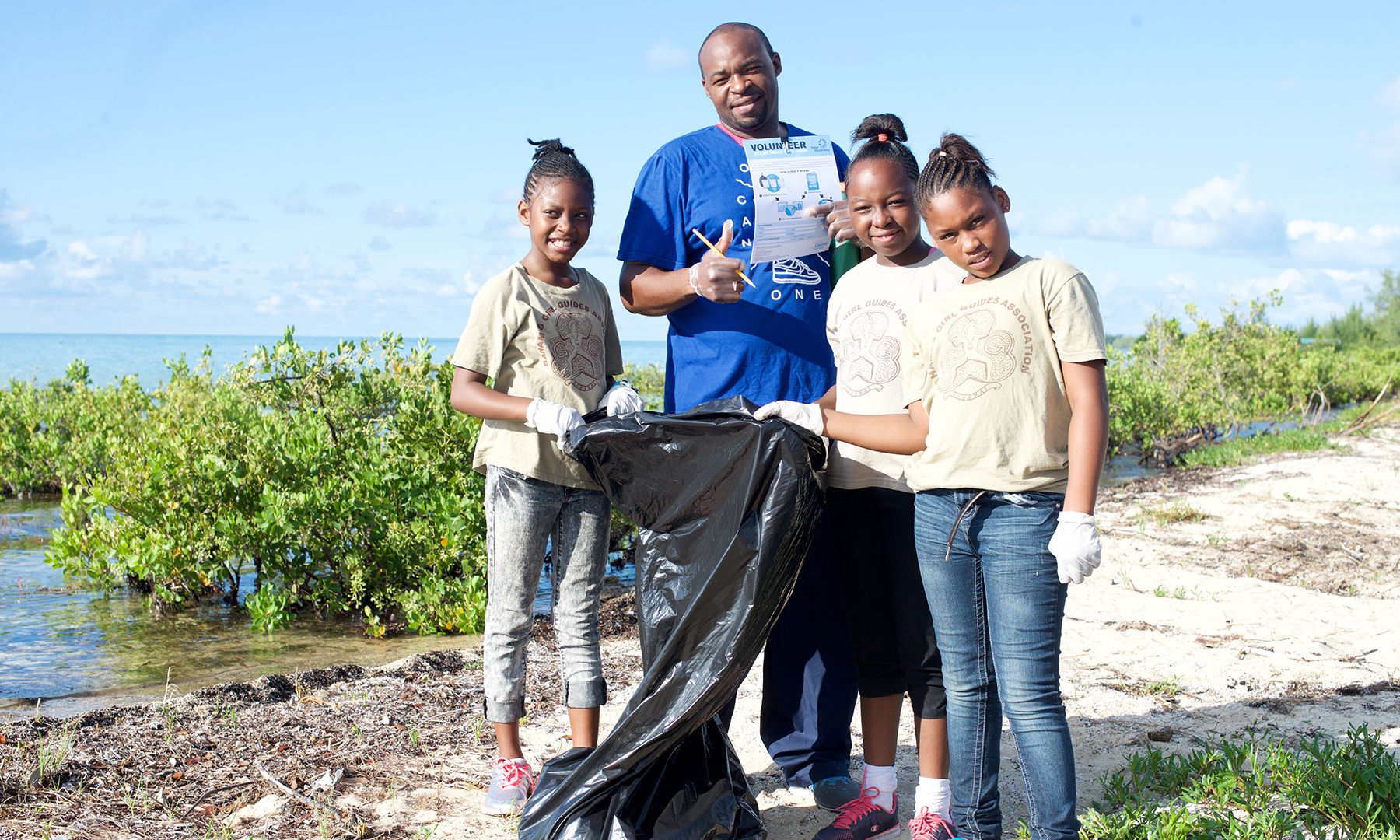 New report from Ocean Conservancy released as UN Ocean Conference begins in New York
WASHINGTON, D.C. : As world leaders gather at the first UN Ocean Conference that will get underway on June 5th, World Environment Day, Ocean Conservancy is releasing data from more than half a million International Coastal Cleanup volunteers who removed 18,399,900 pounds of trash from beaches, coasts and waterways in 112 countries last September, in the world's largest volunteer effort on behalf of the ocean.
"We are grateful for the volunteers around the world who literally moved mountains of trash from entering our ocean," said Allison Schutes, senior manager of Ocean Conservancy's Trash Free Seas Program.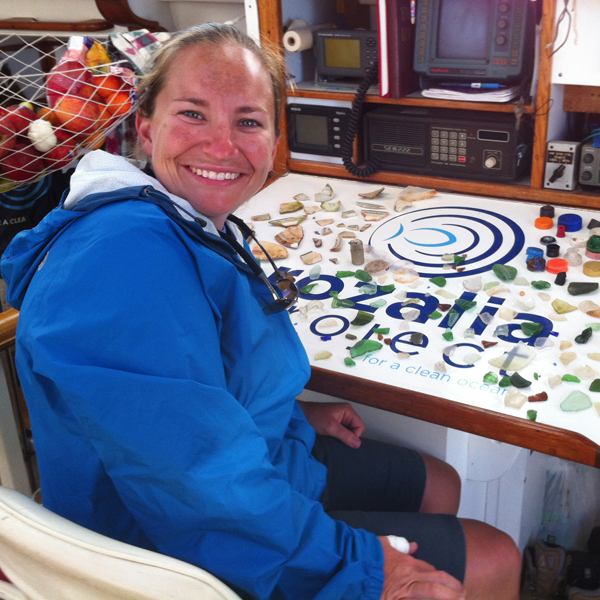 "Together, we walked over 14,490 miles of beaches, coasts and waterways—enough to walk around the moon twice. This is no small feat and we are grateful for every person who showed up and every piece of trash they picked. It makes a difference in our efforts to stem the tide of ocean trash."

Senior Manager, Trash Free Seas Program
The report released today identifies a piano among the other more unusual items found. Small, ubiquitous items like cigarette butts, plastic beverage bottles, food wrappers, plastic bottle caps and plastic straws remain the most commonly collected items—and remain among the most deadly to wildlife like seabirds, marine mammals and sea turtles.
The International Coastal Cleanup contributes to the world's most robust database on marine debris, which is built entirely on the individual action of the citizen scientists who meticulously log their finds. Last year, Ocean Conservancy debuted the Clean Swell mobile app to allow volunteers to more easily log trash that they collect.
"The International Coastal Cleanup (ICC) is perhaps the clearest expression of grassroots global action on behalf of our ocean, something Ocean Conservancy is proud to have led for over 30 years," said Janis Searles Jones (@InVeritas_Jones), CEO of Ocean Conservancy. "But we recognize that cleanup efforts alone cannot tackle a crisis of this magnitude with an estimated 8 million tons of trash makes its way into our ocean every year, which is why we invite partnerships and collaborations across sectors."
The Cleanup is part of Ocean Conservancy's larger strategy for Trash Free Seas and is one of the many ways the organization is joining with others to help find answers and solutions to address existing ocean trash and eventually stop its flow into the ocean.
Ocean Conservancy also started the Trash Free Seas Alliance® to coordinate across industry, government, NGOs and public interest organizations to identify ways to stop land-based trash from ever reaching the ocean. Scientists have identified that by improving waste management and collection in the 20 countries where the mismatch between plastic consumption and mismanaged waste is greatest, we can reduce by 2025 the amount of plastic entering the ocean by more than 40%.
"Ocean Conservancy is excited to see the solutions and commitments that emerge from the United Nations' Ocean Conference to tackle ocean trash," added Jones. "We are ready to step up to the challenge of turning the tide on ocean trash together."
Ocean Conservancy acknowledges with thanks the support of The Coca-Cola Company for the International Coastal Cleanup over the past 19 years. Last year, Coca-Cola activated a global employee engagement campaign to encourage participation in the Cleanup—more than 7,000 Coca-Cola system associates volunteered along with their friends and families, cleaning more than 150,000 pounds of trash. As part of its commitment to address global climate change, Bank of America has supported the Cleanup since 2002, with thousands of employees participating in Cleanup events all around the world. Other national sponsors include National Oceanic and Atmospheric Administration, Altria Group, Inc., Brunswick Public Foundation, Cox Enterprises, The Dow Chemical Company and the Martin Foundation.
###
NOTE TO EDITORS:
Images and infographics for use with this story and mentioning Ocean Conservancy can be downloaded here: http://bit.ly/2rzZez5
The numbers from the 2016 International Coastal Cleanup:
| | | | | | | | |
| --- | --- | --- | --- | --- | --- | --- | --- |
| | People | Pounds | Kilograms | Miles | Kilometers | Total Items Collected | Countries/ States |
| Global | 504,583 | 18,399,900 | 8,346,055 | 14,997 | 24,136 | 13,840,398 | 112 |
| US | 183,321 | 3,124,644 | 1,417,315 | 8,672 | 13,956 | 4,282,989 | 43 |
Combined weight = 700 African elephants + 600 White rhinos + 500 hippos + 400 giraffes + 300 Nile crocodiles + 200 zebras + 100 lions
Enough fishing line for nine people to drop their hooks to the bottom of the Mariana Trench
The 2017 International Coastal Cleanup will take place on September 16, 2017.
Ocean Conservancy is working to protect the ocean from today's greatest global challenges. Together with our partners, we create science-based solutions for a healthy ocean and the wildlife and communities that depend on it. For more information, visit www.oceanconservancy.org, or follow us on Facebook, Twitter or Instagram.