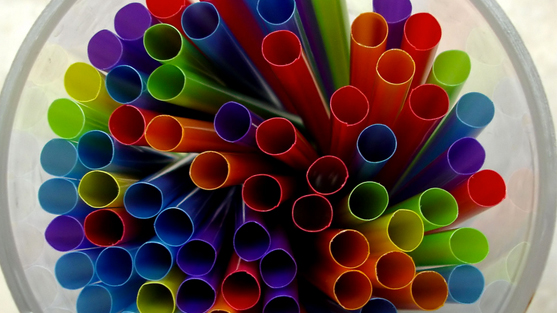 At our International Coastal Cleanups, volunteers have picked up more than half a million straws and stirrers, making straws one of the top ten items on our annual list. Straws pose a real danger to animals like sea turtles, albatross and fish who can eat them.
The average person uses 1.6 straws per day. If 25,000 people pledge to skip the straw we could save 5,000,000 straws—and prevent a lot of them from entering the ocean and possibly harming wildlife.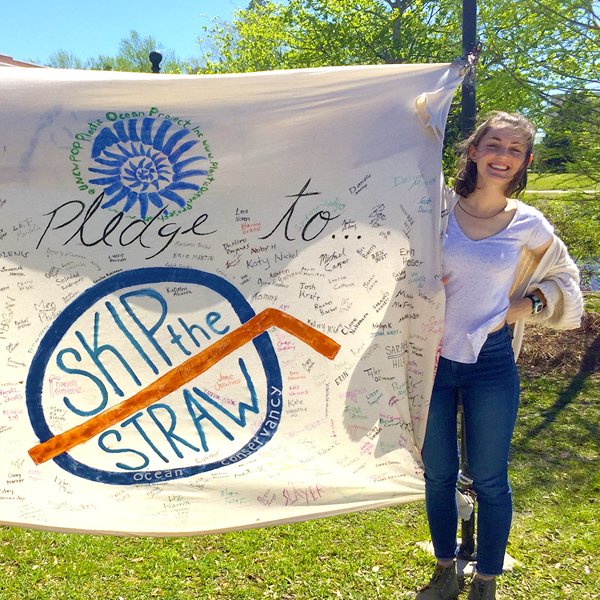 "I wanted the Skip the Straw campaign to be implemented on campus because it is the perfect environment to expose the idea to a niche of specific people."

Community Outreach Committee Leader
As many volunteers of Ocean Conservancy's International Coastal Cleanup note, each of us must commit to make these small changes to reduce waste that will ultimately help stem the flow of trash into the ocean. Our individual actions plus the cross-sector solutions we achieve with partners in research, industry and academia will truly make the difference for a cleaner ocean. Read more about Sam Huskey's story of skipping the straw at University of North Carolina–Wilmington's, Plastic Ocean Project (UNCW-POP).
Add your voice to the sea of people taking a stand for the ocean. Sign the pledge now and when offered a straw, simply say 'no thanks'. It is a small step that goes a long way for ocean health. Take action to skip the straw today!