Of Fear, Hope, and the Future of Our Ocean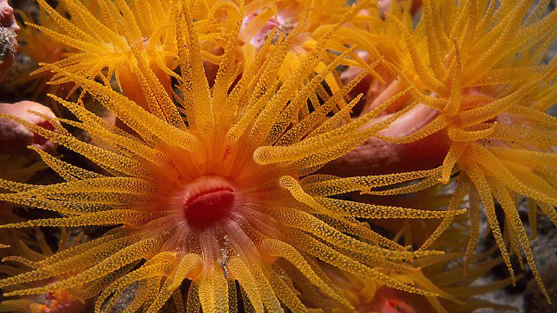 Credit: Wyant Lauterman
As an ocean scientist I am personally familiar with the struggle between dread and hope. This duality is deeply entwined in all of our work here at Ocean Conservancy. Understanding the seriousness of what ails the ocean and what it will take to address these problems often keeps me up at night. But it is the knowledge that much can be done to turn the tide – that there is hope for our oceans – that gets me out of bed each morning.
Anxiety can be paralyzing. But if we let fear over the extent of the ocean's problems overwhelm us, the future will undoubtedly be bleak. Yet, so too can false hope also prevent timely or adequate action or send us in search of solutions not based on scientific fact. We must face this scientific reality if we are to address the seriousness of the challenges before us.
Last week, The New York Times published a powerful opinion piece starkly laying out an ocean future devoid of coral reefs. Corals are under assault from a "perfect storm" of overfishing, ocean acidification, and pollution and their future is very much at risk. But the piece's author Roger Bradbury went further, concluding that "there is no hope of saving the global coral reef ecosystem" and accusing conservationists of "persisting in the false belief that corals have a future." He calls for a radical reallocation of funding from trying to save coral reefs to coping with the fallout from their inevitable collapse.
Should we simply give up on coral reefs? Really? Is our only solution to plan for a world without corals and the vital natural ecosystems they support? There is no debating that a healthy future for corals is at serious risk, but in my view, the only sure way to guarantee corals' failure is to lose hope that we can save them. To give up. At Ocean Conservancy, we believe there is a moral imperative to ensure that doesn't happen.
History is replete with examples where a dedicated effort – and a dose of optimism – turned some of the most dire environmental problems around. In 1969, the Cuyahoga River in Ohio literally caught fire because it was so polluted. That same river now supports 44 species of fish and bald eagles have started nesting along its shores. Speaking of bald eagles, they, along with other iconic American species such as the Gray Wolf, the Southern Sea Otter and the Grey Whale, have recovered from the edge of extinction due to the combined effects of the Endangered Species and Marine Mammal Protection Acts and countless dedicated scientists, advocates and government officials with a deep commitment to making things better and a belief that they could make a difference.
Don't get me wrong. Here at Ocean Conservancy, we are not Pollyannas. We believe in facing the ocean's problems head on. But we also know from experience that nature is extraordinarily resilient. And with focus and tenacity even very serious threats can be addressed over time. That is why we have worked tirelessly for more than a decade to establish a network of marine reserves in California, a central strategy to enhance the ocean's ability to resist the impending – and frightening – impacts of climate change. We have succeeded in putting red snapper on a path to recovery in the Gulf of Mexico and developed a broader blueprint for recovery in the Gulf following the BP oil disaster. This work was extraordinarily hard. It has no guarantee of future success. But we believe it will make a difference and this belief is fundamentally grounded in the hope of a better future for our ocean.
Make no mistake – our ocean faces significant and daunting challenges. But we can't give up hope. Instead the scientific reality that our coral reefs are dying must be our wake up call. The time is now to redouble our efforts, focus on real solutions and collectively commit to making the tough choices necessary to turn the tide.