Join Us For a Day of Action to Help Those Affected by Hurricane Sandy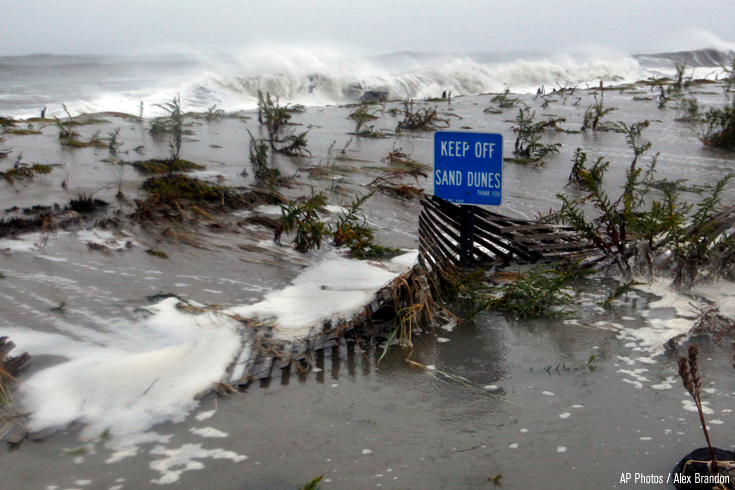 Just over a month has passed since Hurricane Sandy rattled the Northeast, and locals are still feeling its dramatic impact. Between devastated shorelines, homes and businesses along the East Coast, Sandy continues to affect millions of Americans.
With many beaches still reeling from the hurricane, Ocean Conservancy is teaming up with Clean Ocean Action to partake in an ocean cleanup along the waterfront at Jones Beach in Wantagh, New York on December 8.
The Jones Beach cleanup will last from 10:00 am to 1:00 pm in Field 2 of the State Park, and all participants should make sure to dress appropriately in addition to bringing hats and gloves.
The cleanup is just one of many going on throughout the day along devastated beaches in New York and New Jersey as part of an effort called "Waves of Action," which aims to help with coastal recovery efforts.

Whether or not your town was affected by Sandy, there are still many communities in the mid-Atlantic region that are suffering from this storm's unprecedented effects. Join Ocean Conservancy and Clean Ocean Action on December 8 to help restore these beachfront communities as quickly as possible.
Ocean Conservancy would like to thank the sponsors of the Jones Beach cleanup, LandShark Lager and Altria, who stepped in on short notice to help provide funding for the event.