NOAA Moves to Protect Corals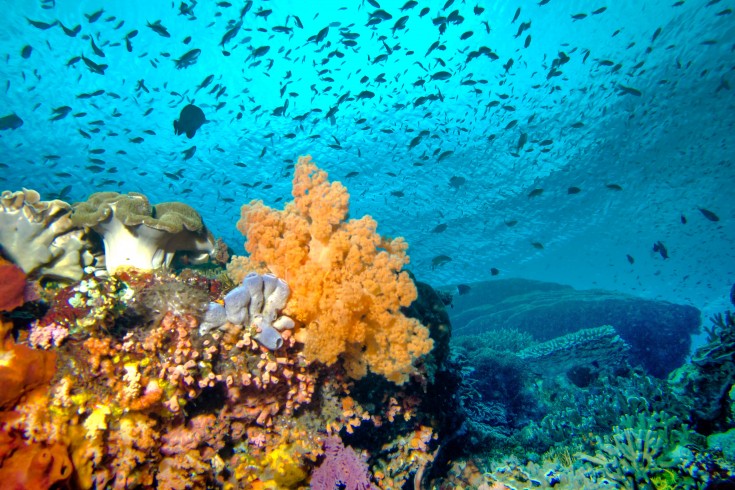 Corals are in trouble, but they could soon receive the help they need.
The National Oceanic and Atmospheric Agency (NOAA) proposed listing 66 species of reef-building corals under the Endangered Species Act (ESA), which is a step in the right direction for coral conservation. Being added to the Endangered Species list is more than a title upgrade (or downgrade, really). Listing species as endangered would prohibit harming, wounding or killing the species. It also prohibits the extraction of listed species, which includes importing or exporting the corals.
What has made these corals candidates for the list? A number of things: pollution, warming waters, overfishing and ocean acidification threaten the survival of corals. These threats can make corals more susceptible to disease and mortality. Protections like endangered species listing are vital to preserving coral from threats and helping them cope with changing environmental conditions.
Corals are tremendously important economically and environmentally. Corals provide habitat to support fisheries that feed millions of people; create jobs and income for coastal economies through tourism, recreation and fisheries; and protect coastlines from storm damage. One independent study found that coral reefs provided about $483 million in annual net benefit to the U.S. economic from recreation and tourism activities. Marine life, such as fish, crustaceans and sea turtles rely on corals for food, shelter and nursery grounds. Over 25% of fish in the ocean and up to two million marine species use coral reefs as their home. Because of their significance, supporting NOAA's proposed ESA listing for 66 coral species is incredibly important to their survival and our local economies.