Trash Talk on Capitol Hill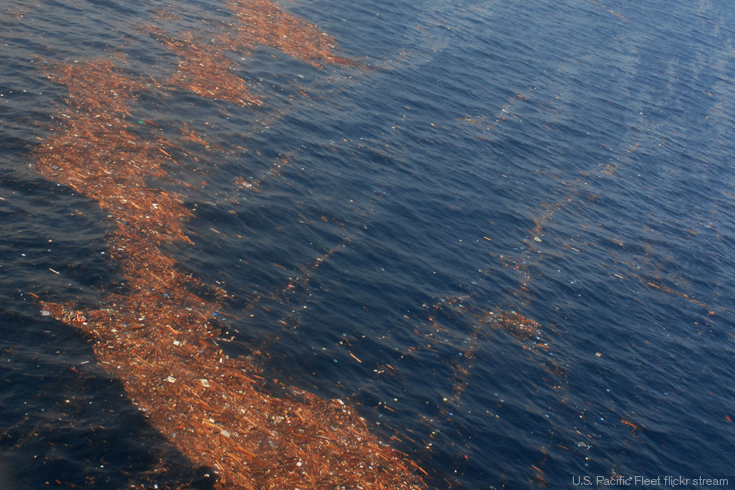 There's plenty of trash talk on Capitol Hill these days – but probably not the kind you are thinking about. It's not talk about the fiscal cliff or the elections, it's all the recent talk on the Hill about ocean trash. Recently we heard that the government of Japan gave the National Oceanic and Atmospheric Administration $5 million to address the ongoing problem of marine debris that resulted from the 2011 tsunami, the President's disaster request for Superstorm Sandy included a request for funds to assess marine debris and, perhaps the trashiest conversation of all, the House and Senate passed the Marine Debris Reauthorization Act.
Last Wednesday night, after months of hard work by staff in both chambers – and on both sides of the aisle – the Senate passed the Marine Debris Reauthorization Act as part of the Coast Guard Reauthorization bill.  The House passed the bill last week.  Perhaps you are wondering what reauthorization even means. (I'm not sure schoolhouse Rock covered this portion of lawmaking.)
The reauthorized marine debris act included new language on severe marine debris events like the tsunami and Superstorm Sandy. The law now requires the Administrator of NOAA to develop interagency plans on how to respond to a severe marine debris event.  The plans will cover how to coordinate across agencies, how NOAA will assess and track marine debris from the event and how to estimate potential impacts from marine debris. This ensures NOAA will be even more prepared to deal with the next wave of ocean trash.
It's important to remember these uncontrollable events – like Hurricane Sandy and the Japan tsunami – add to the larger issue of marine debris.  That's why it's important to tackle what's preventable, because our ocean needs to be healthy and resilient when the unthinkable disasters take place.
The passage of the Marine Debris Reauthorization Act would not have been possible without the leadership and hard work of many members of Congress. Thank you to Sen. Inouye who introduced the bill in the Senate along with a group of 10 bipartisan cosponsors and Reps Don Young and Sam Farr who led the charge in the House with 40 cosponsors! While it seems like an odd thing to say in this town, thank you for talking trash.